on
July 10, 2013
at
8:11 pm
My flagstones have stopped abruptly.  There's a swathe of missing archaeology across our trench - a rectangle of excavational woe.  The stones of our fort simply stop, and there is only a smattering of small stones.  What happened?
Robber trench!
Blokes with spades came to the field and took the dressed stone to build some tedious non-Roman buildings.  We've not found any claypipes in the robber trench, so we're assuming it's pre-Victorian, perhaps 18–19thC.
But every cloud has a silver lining. Vindolanda is a series of forts built roughly on top of each other - and we can't excavate the earliest forts without destroying the ones on top.  So much so that Vindolanda's first fort (built in the time of Domitian) has been barely excavated, and we are just inferring layout from the ditches.  The antiquarians who excavated Chesters Roman Fort in 1895 just kept digging until they found something impressive enough to display – destroying the layout of later structures.  So when robber trenches come along they let us delve further into the past with impunity.
So down we go.  The robber trench is roughly rectangular - and we're trying to find out where they stopped robbing.  Here's Amy teasing out its boundaries.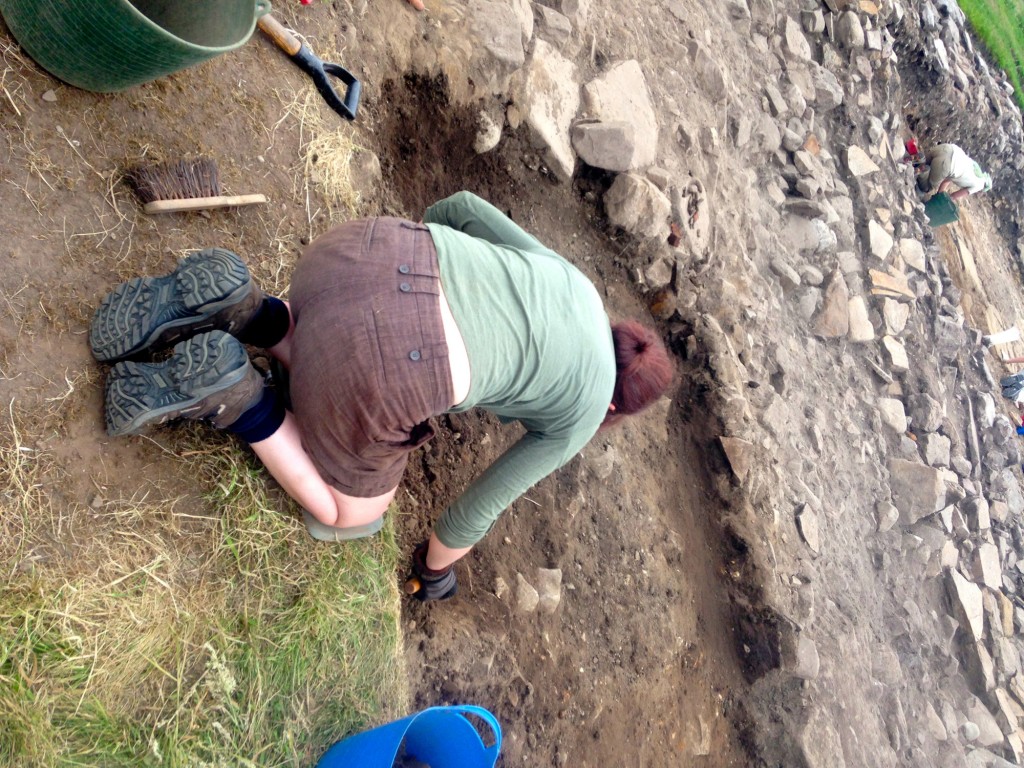 On an unrelated note, the Vindolanda Museum have on display the tombstone of the centurion Titus Annius.
As a small consolation, these stone thieves were only interested in the stones, and tossed back smaller rocks and Roman artefacts.  Like knives.  Stabby knives.  Allowing future archaeologists (like me) to make finds.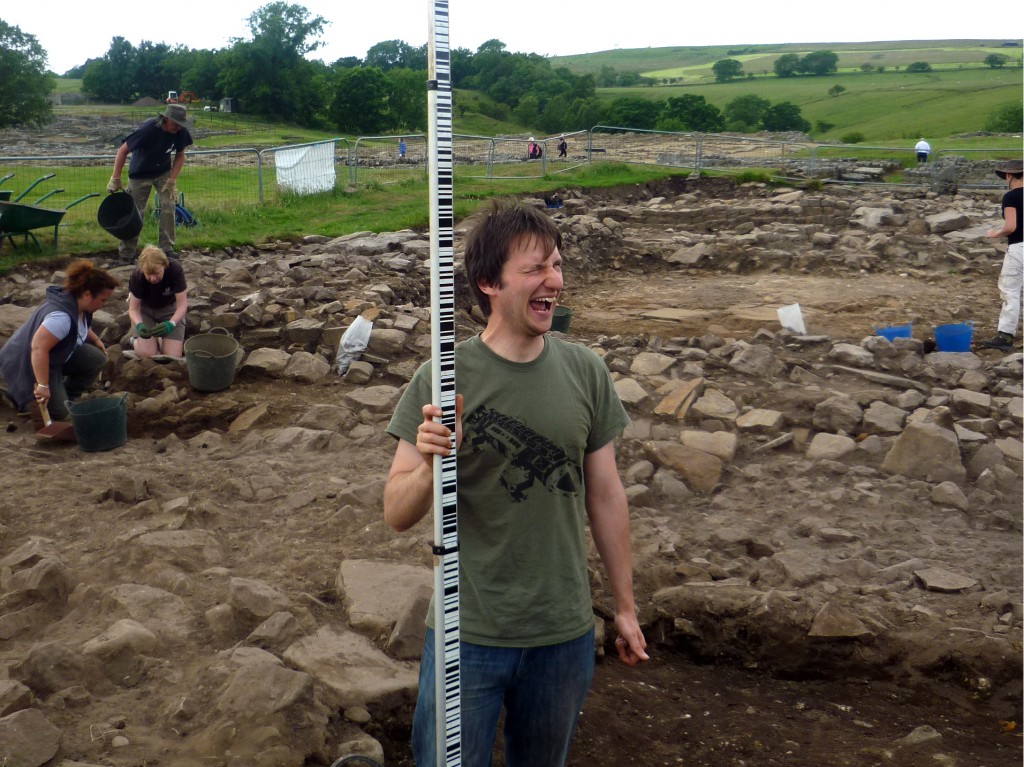 This find let me briefly wield the Staff of Recognition - the rangefinding pole used to log discoveries and plot them on a 3D map.  It's all reassuringly scifi.  As you peel back the layers of history with your trowel and dump them on the spoil heap with the rusted wheelbarrow, you think, "Why is this not all done with cyber-imagery and magno-holography?".  So when you finally use something worthy of CSI, like range-finding lasers, it's very refreshing.
PEW PEW LASERS.