Retro Paintjob for Lucky Logan
on
November 7, 2012
at
11:08 am
"Speed? Ball? Two?" Jake asked back. "I've not actually heard of that." he confided.
"I loved that game as a kid!" smiled one of the other playtesters.
"ICE CREAM! ICE CREAM!" somebody chimed from the back, making those with memories of the classic Amiga game smirk. Veteran game designer Jake Thornton had no idea why we were giggling about frozen desserts.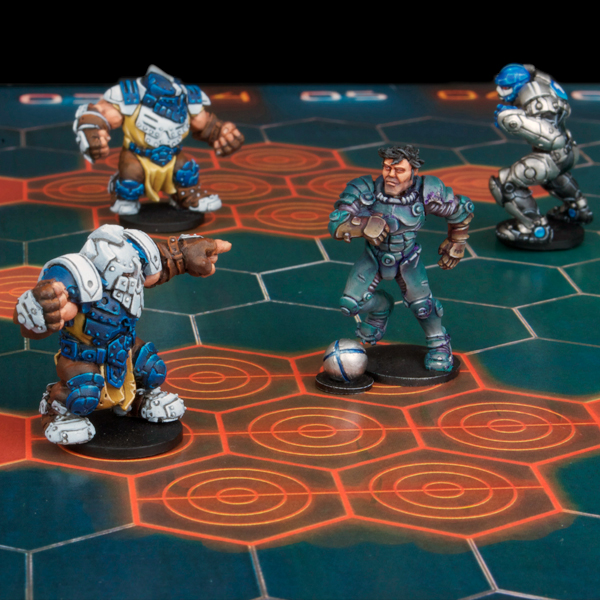 Lucky Logan's playing for the Trontek 29ers - his vintage battered plate in complete contrast to Trontek's hyper-polished alloys.
With Jake oblivious to the violent sporting game, and resistant to my straplines referencing Brutal Deluxe (Brutal Influx? Brutal Bollox? Brutal Haddocks?) I thought I had to throw in a homage somewhere. That opportunity came with the Season 1 MVP Lucky Logan. I decided to recreate the 16-colour pallete of the classic Bitmap Brothers game with the official paintjob.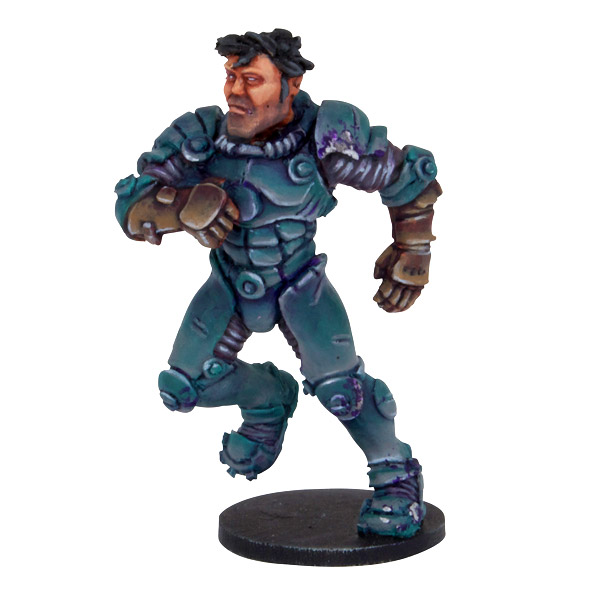 Hence mucky turquoise shaded with purple and cross-faded to grey.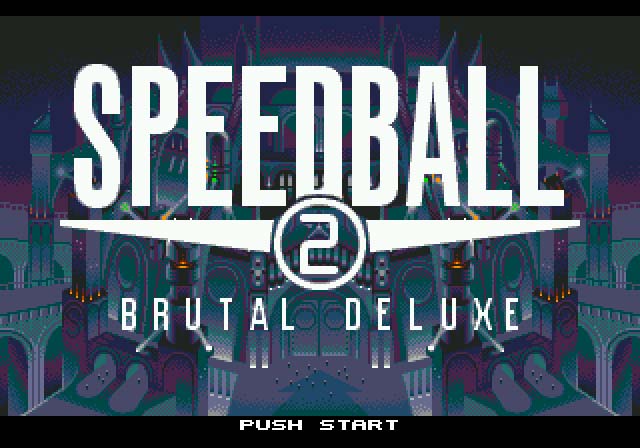 This ties nicely to the background for me - Logan is allegedly one of the original DreadBall players from many years back.  What if "back then" was 2095 - the year when the original SpeedBall was founded?  (And maybe even this 2095?)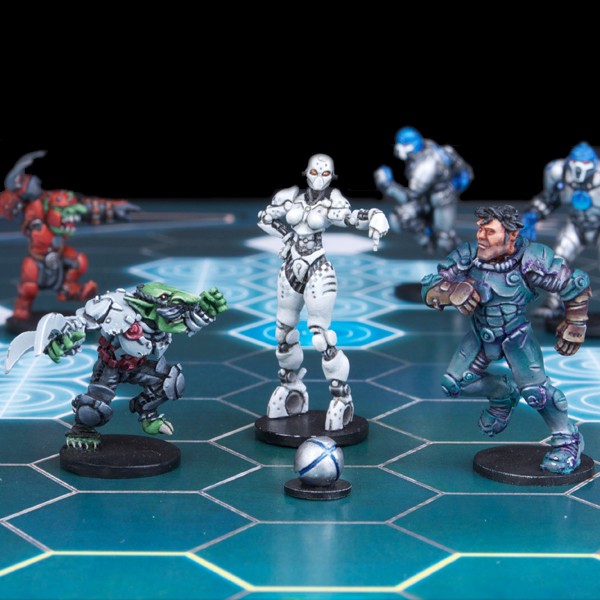 At Golem we're painting a huge influx (a brutal influx) of DreadBall for the Mantic's Kickstarter, including a number of Logans. If you'd like me to paint you an exact copy of the studio paintjob, get in touch.