With a few more train journeys, I've had the time to finish my Bile Thralls.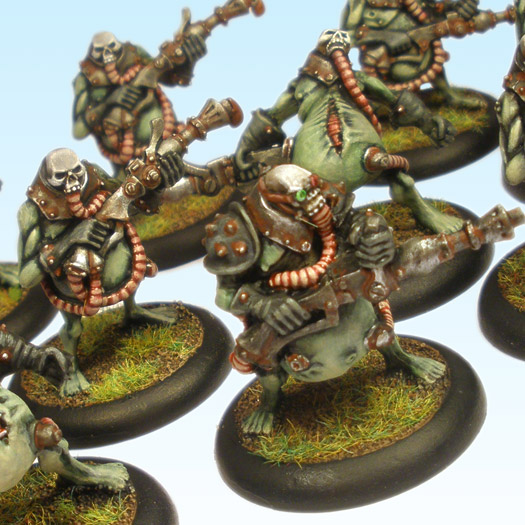 It's a little frustrating having sunk hours into doing the whole unit of ten, only for them to be worth 65 points in total. The first 350 of my Cryx was done so quickly, with the Slayer and Deneghra. Bile Thralls are a poor points-per-pence ratio, but they may actually help me lose less.
I've stuck them up on CoolMiniOrNot, so you can go vote should you so wish.