Three arms. Bird head. One armoured foot. Magic rings. It must be some classic Chaos goodness, today in the shape of Balamir de Storchion, Sorcerer of Tzeentch.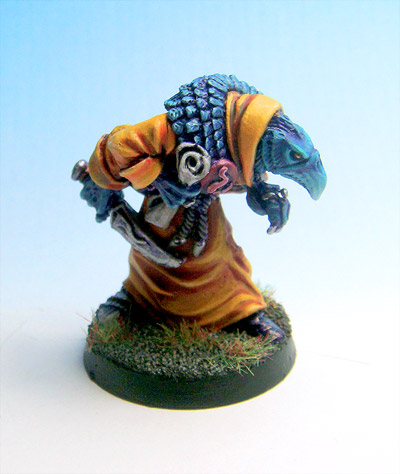 Again, this is a casting that's visibly aged. The scroll is quite pudgy with rounded corners – the original clean crisp lines having been eroded by years of man-handling, stripping and casual abuse. I suppose old plastics keep their shape much better than classic lead.
In the Dark Tongue, you would write his name out as…

The last three runes representing (left to right) Tzeentch's Gift of Magic and the Chaos attributes Beaked, Multiple Arms and Feathered Hide. I toyed with the idea that instead of Beaked it would be the Tzeentch Gift Face of a Lord of Change, but figured his head wasn't quite that impressive.
Here's the chap with the most recent additions to Project Change, neither of which I felt photographed well originally.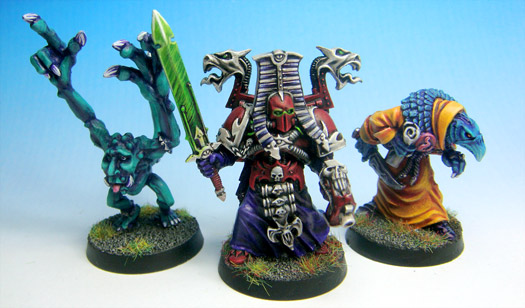 When I get nine of the Fantasy Sorcerers painted, I want to field them a squad of Thrall Sorcerers for a power-armoured Sorcerer. Soon…