Another foray with the teeny-tiny aircraft. I think it's because I saw Top Gun recently.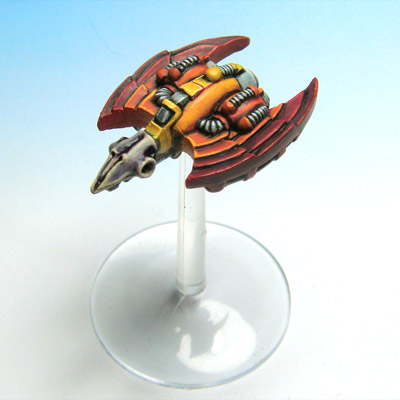 The Doomwing was one of the three Dave Andrews Tzeentch-specific Daemon Engines released in March 1993 – the other two being the Fire Lord and the Silver Tower. The concept of welding technology and warp creature together was never introduced properly into 40K-scale until a decade later with the plastic Defiler kit in 2003.
The Doom Wing was a small interceptor armed with a Flame Cannon. Quite how it shot down other aircraft using forward-firing gouts of fire puzzles me, but both fire and flight are Tzeentch's trademarks. It also carries over the horse skull vibe from the earlier Tzeentch-aligned 40K and Fantasy models.
The colour scheme was inspired by the cover artwork for Queen Rocks.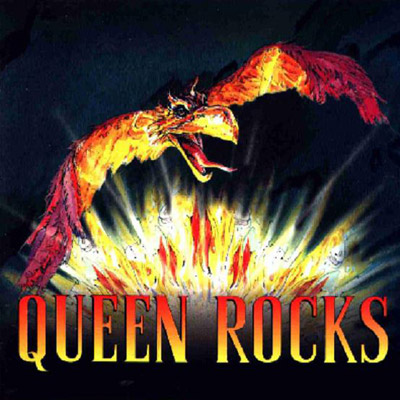 It would have been perhaps more fitting for the larger Fire Lord model which has more flat surfaces to have fun blending, and also the word "fire" in its name. Oops.