Merry Christmas one and all. May your newborn messiah avoid being murdered by the Roman client-king.
It's not Christmas without the Doctor Who Christmas Special. And I had a sharp intake of geek-breath when Imperial Fist Space Marines strode out across the festive snowscape.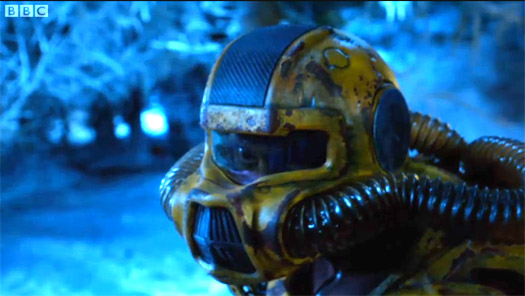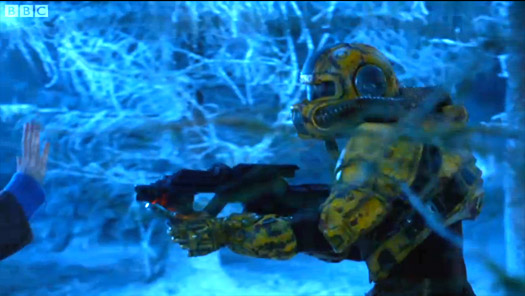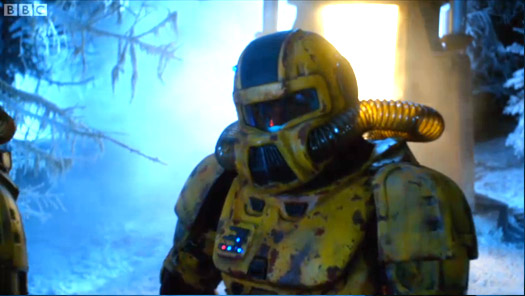 Grimdark future soldiers! Just wait until they unmask and you stare into the face etched with centuries of service to the God-Emperor…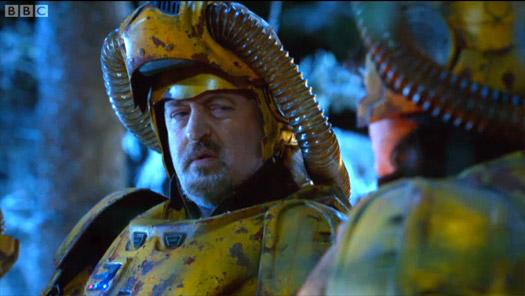 Oh, it's Bill Bailey. Bill Bailey serving double-purpose as comic relief and exposition.
What rammed home the visual similarity for me was the Rogal Dorn yellow, and the helmets flipped up à la Space Crusade.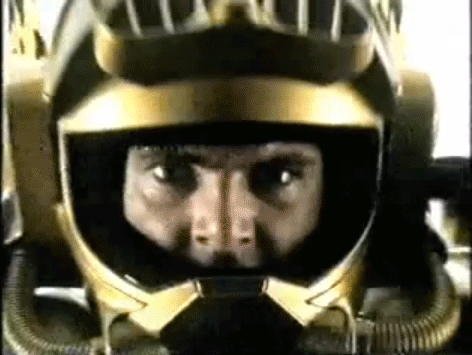 Coincidence? Or deliberate homage? Leave a comment.