Back into the big pile of Horrors of Tzeentch to paint for Project Change. This Blue Horror has been done in Liche Purple through to Jade Green. Not blue as such, but both colours are almost there.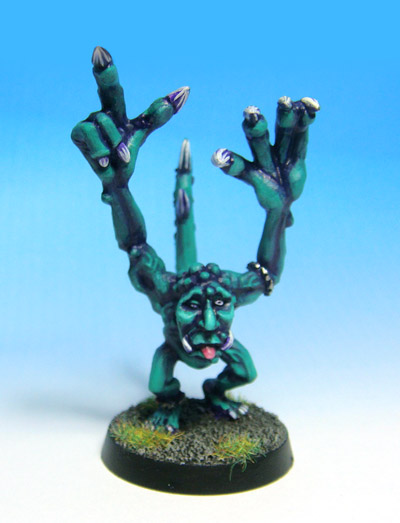 Games Workshop have just released their new plastic Horrors. It's a big departure from the third generation of truly disturbing Horrors. But, oddly, there seems to be no tip-of-the-hat to their splitting any more. I've yet to get my hands on the sprues themselves (but it's my birthday soon so fingers crossed) so I could be wrong. There's no game reason to paint them blue these days, but I'm sure people will. Here's how they appear in blue with a little Photoshop magic.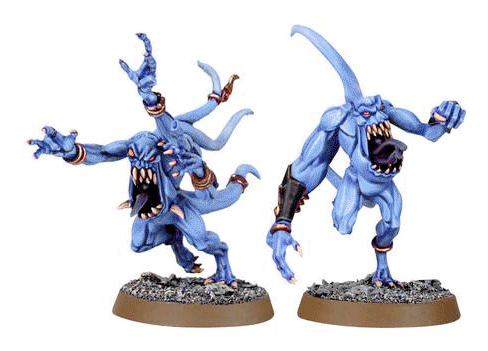 Now, how to capture that effect with paint?