I painted an Algoryn AI Squad plus a Support Team for the Beyond the Gates of Antares rulebook.  With the Antares universe being a whole new science fiction universe to explore I thought I'd get away from my normal sand 'n' tuft fare with some ice effect bases.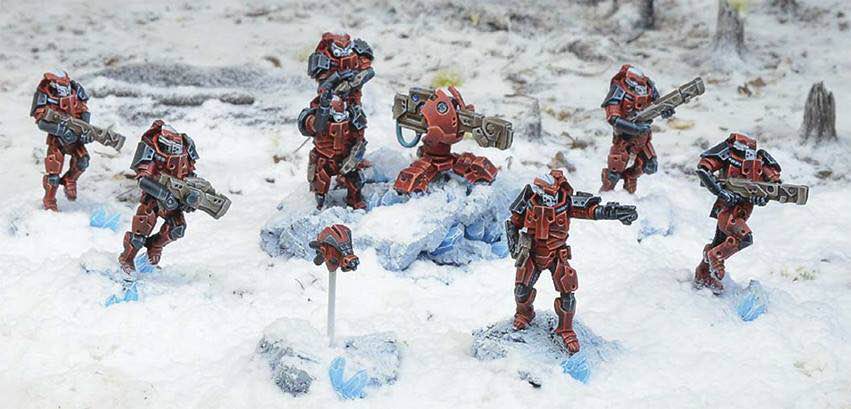 Normally Antares infantry are on 25mm round bases, but with Games Workshop's Space Marines being bumped to 32mm I thought I'd do likewise.  Using Games Workshop bases gives me access to a massive range of sizes, including a wealth of large ovals which will be great for monsters and vehicles.
The bases are built up with tarantula bark, a Games Workshop snow texture paint, bits of coarse sand and Anarchy Models blue "Heisenberg" crystals.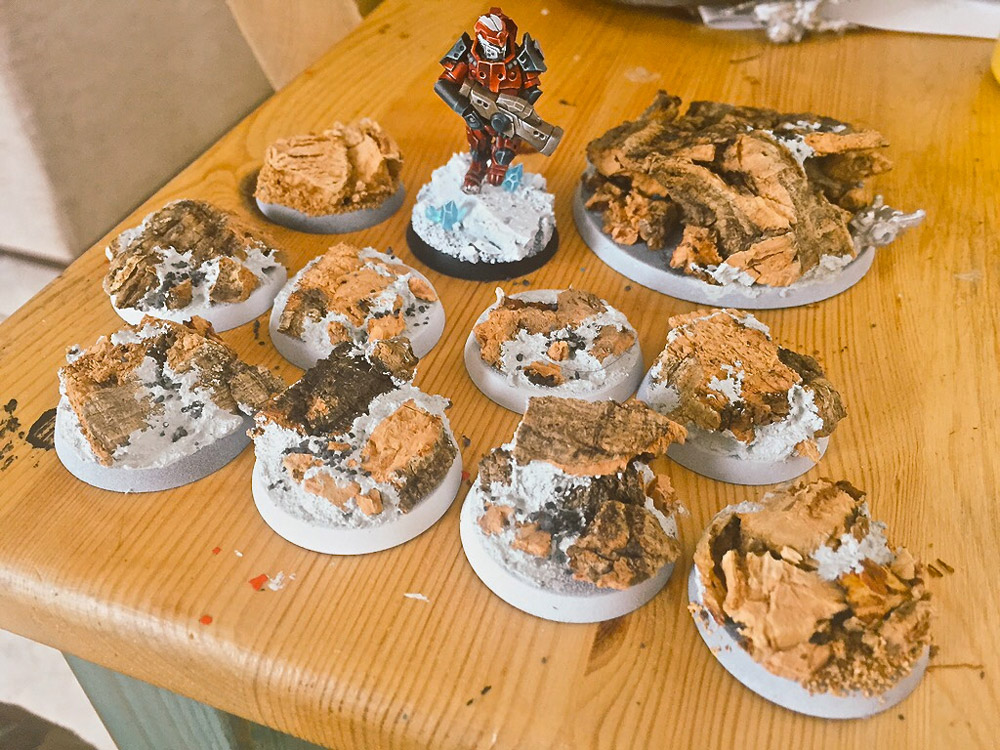 Here's the exact method:
Undercoat the base white with spray paint.  This makes it easier for PVA and texture paints to stick.
Glue on pieces of bark in random shapes.  You want a mix of shapes across the bases so you can find one that fits any given pose of miniature.  A mix of shapes also helps break up the unit visually.
Fill the gaps with Games Workshop Mourn Mountain Snow.  While this is drying lightly sprinkle on some extra gritty sand to break up the texture.
Spray the base white.
Give several thin coats of Vallejo Model Colour Pale Blue Grey.
Lightly drybrush the base pure white.
Glue on the Anarchy crystals in little patches.  Hide the join with snow effect, VMC Pale Blue Grey and a tiny drybrush of pure white.
Lightly mist the base with white spray form on top.  This makes the crystals look more frosty, and also smooths out the drybrushing.
Highlight the edges of the crystals with pure white.
Paint the rims black.
Pin on the figure.  Hide any awkward foot-join by lumping on snow effect and VMC Blue Grey and a tiny drybrush of pure white.
I entered the unit, plus a bonus AI Commander, into the Salute 2016 painting contest where they were awarded a finalist pin. Click for big!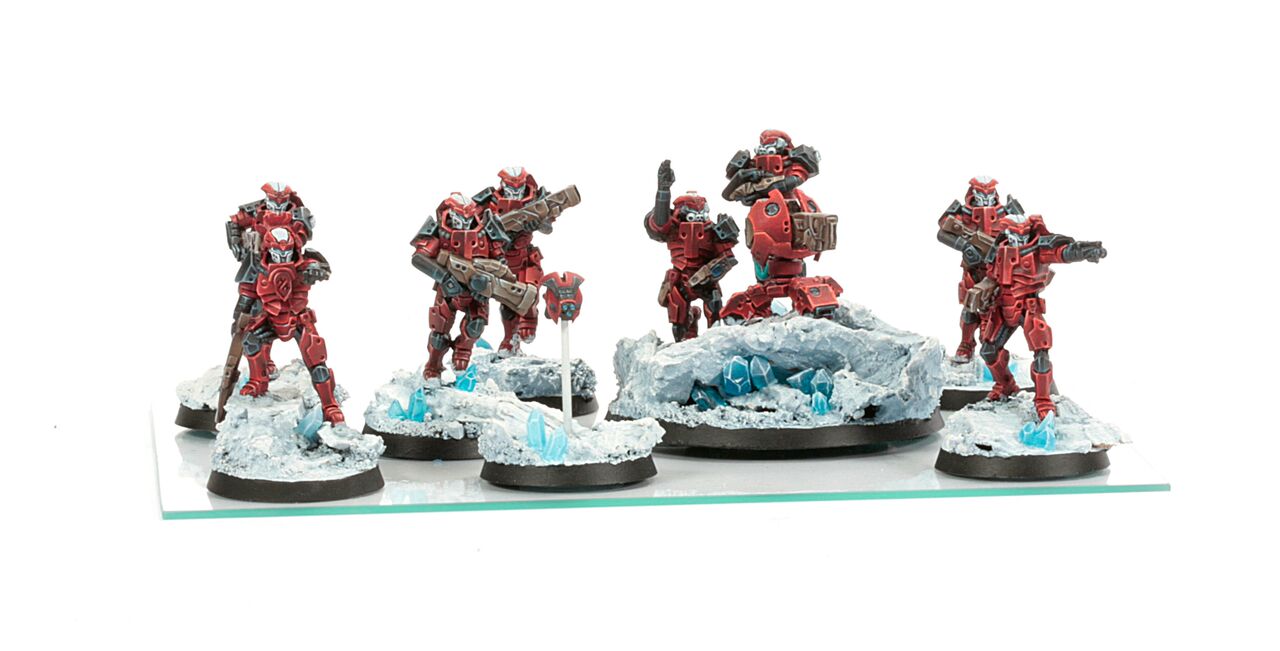 To keep the squad in a visually pleasing formation I mounted them on a simple piece of glass.
Next up, the rest of the AI Command Squad to accompany that Commander, and push the collection closer to being a 500 points Scouting Force.