Ramshackle Oldhammer Acolyte
Curtis over at Ramshackle did a limited run of figures for Bring Out Your Lead 2016, and I've painted one to accompany Clyro Burns. As an event, BOYL focuses on "Oldhammer", so Curtis sculpted this model holding an old hammer.  Ha!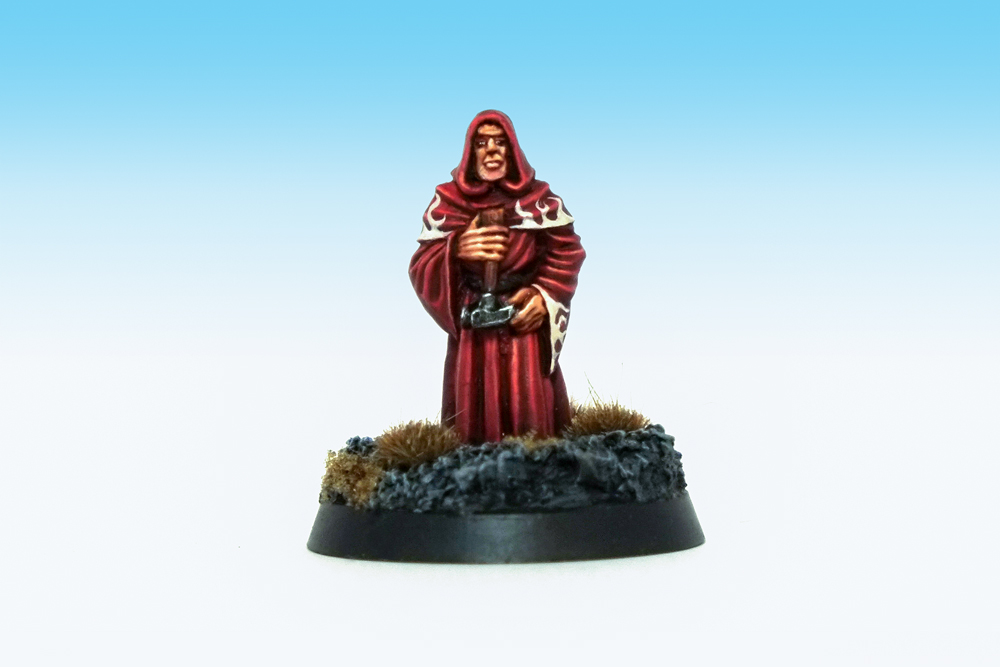 I've converted my figure with a new face shaved off a Citadel Judge Dredd Perp – Zuggy Spotz/Crazy Joseph.  I then resculpted the hood around the front with putty.  This does make me feel a little guilty, but of all people Curtis will understand the need to hack up and convert figures.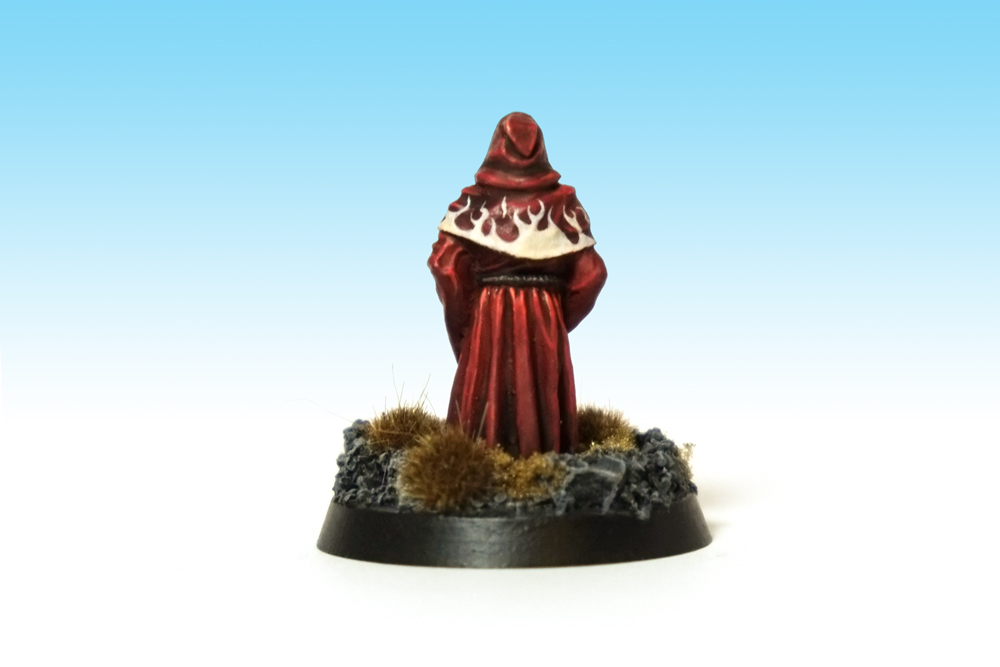 Post-Knavecon games of Dragon Rampant have made me feel uncomfortable with my wizard unit – Clyro Burns plus five tiny familiars. This reduced strength unit gets caught in combat, and seeing a tiny familiar taking as much effort to kill as two chunky human-sized models is really odd.  I'm planning to reforge the unit at twelve-strong – all twelve being human-sized figures.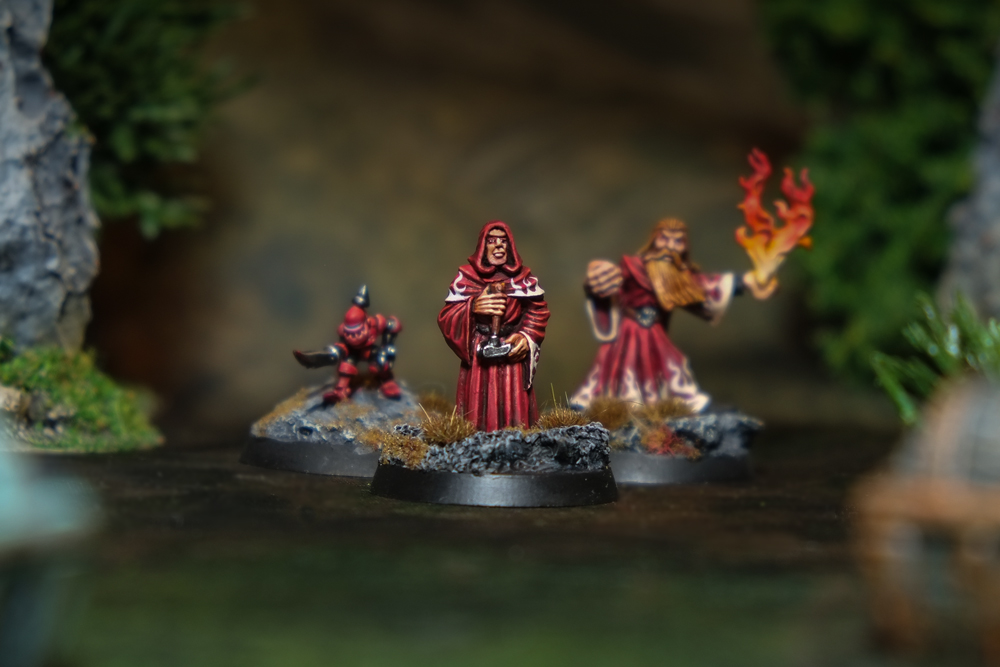 Nocturnal rituals being enacted in the Mourning Wood.
Shout out to Curtis for his generosity and community spirit!  Check out his shop full of other wonderful nonsense.