Crocodile Games, the masters of mythical-themed wargames, created a limited edition miniature for their 2021 convention season. But as 2021 was a damp squib for conventions, they ran an online event to give them out. A painting contest, and a limited edition – the format could only pander to me more if there was free beer.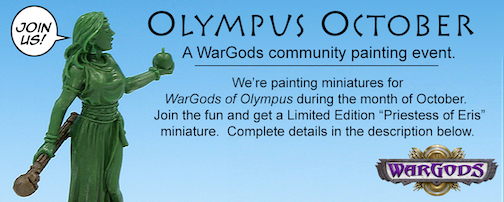 Who better to enter than this fantastic Demigoddess of Hecate, as the competition ended on midnight of Halloween, and Hecate is the goddess of gh-gh-gh-ghosts.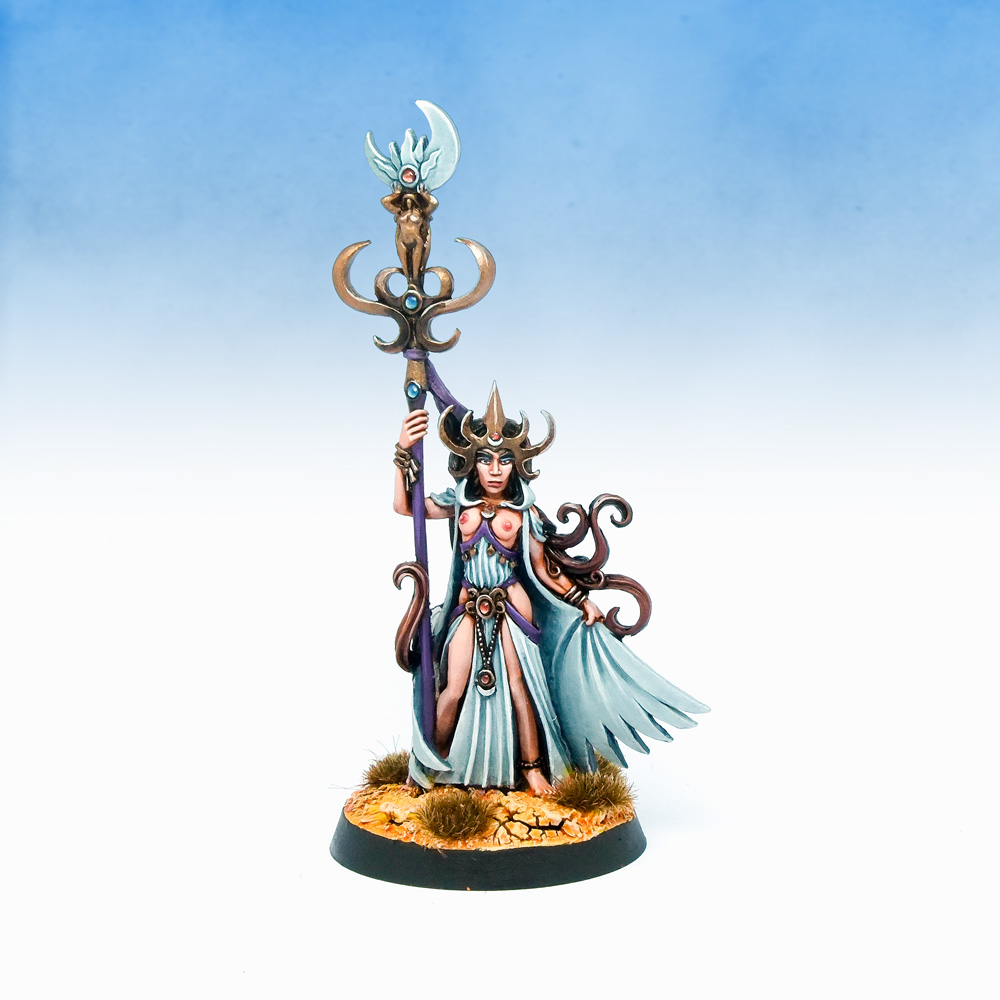 She's a great Chris Fitzpatrick sculpt (I've frothed on about him before) with a striking and intricate silohuette. The miniature is an endless swirl of crisp details, swirling braids of hair and spiked diadem all echoing the crescent moon of her staff held aloft by the triplicate form of the goddess herself.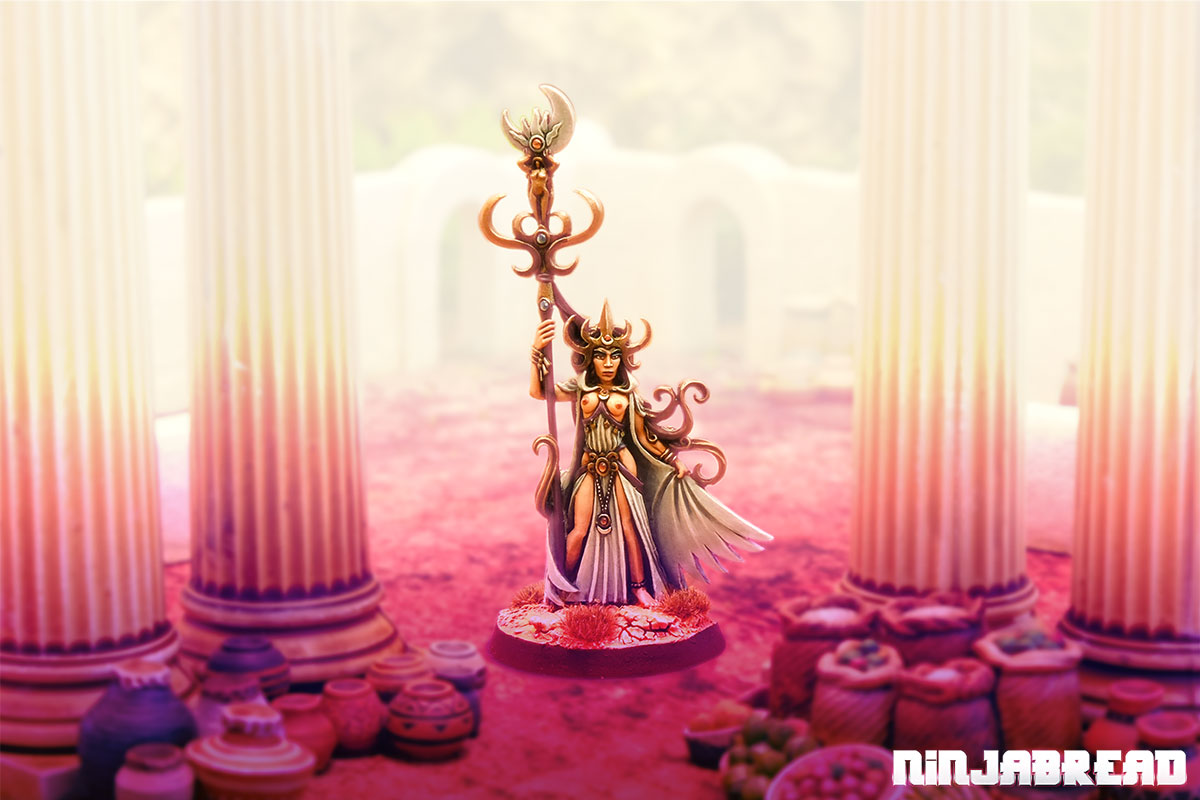 This wasn't a competition competition, where only the judges' favourite gets a prize. Everyone that entered got a Priestess of Eris. I hope to show off mine soon, alongside some of Crocodile's Trojans and Amazons!
Ninjabread out!