Doctor Who Arc of Infinity Time Lord Omega
Time to kick off my collection of Doctor Who villains!  Presenting Omega, the Time Lord who decided to name himself after his exam grades.  It's the Gallifreyan equivalent of "F Minus", which now I say out loud does sound like a good rapper name.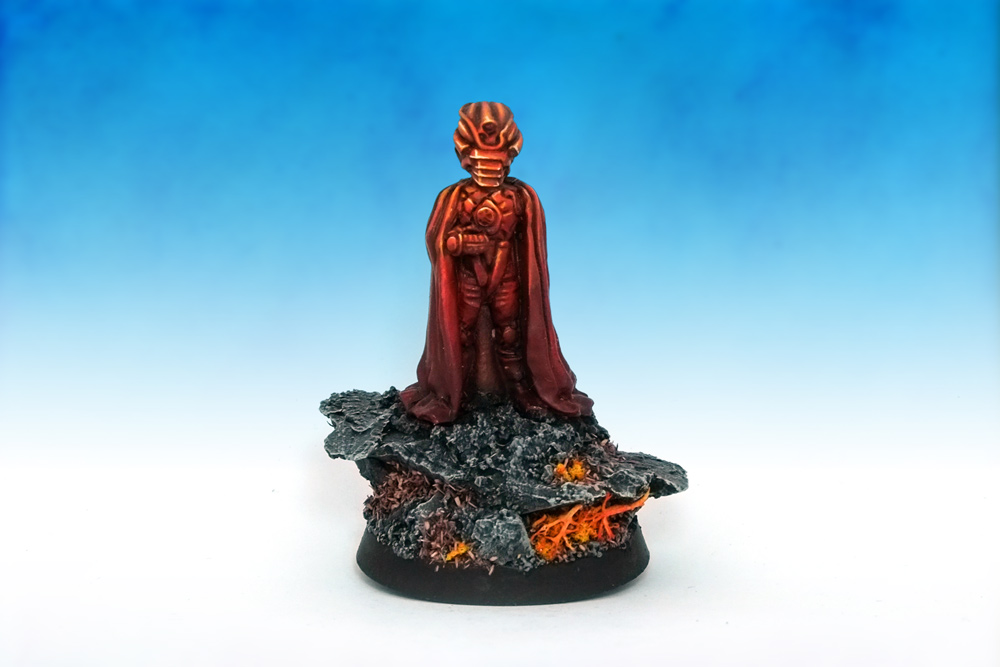 MC F Minus in da house, rappity rappity rap.

This miniature is the 1983 Arc of Infinity incarnation of Omega.  I've eschewed the bone and black scheme he was seen in the show, and went for a glowing red scheme – referencing the crimson bubble of time he became trapped in immediately between The Three Doctors and Arc of Infinity.
The classic pitfall of single-colour miniatures is it's hard to understand the overall form.  To counter this I've lightened the red as it rises on the miniature, to draw attention to the chest and helmet.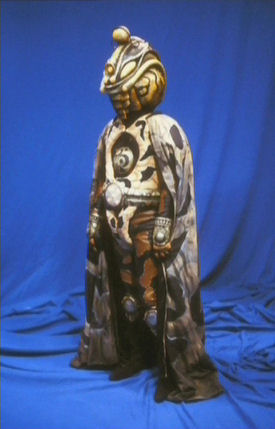 Arc of Infinity Omega.

The helmet design of the miniature isn't too close to the show, missing the bauble on top and having different placement of the pipes.  The sculpt does capture the puffiness of the jacket nicely.  I'd like to paint another version of the miniature to match the incarnation on the show, the freehand on the cloak would be a fun challenge.
Omega and the Fifth Doctor.
Because he wears an evil cape and ostentatious helmet I thought it only fitting to give him a more dramatic base with a big slab of rock.  He now towers over his foes and becomes the master of ceremonies in any scene.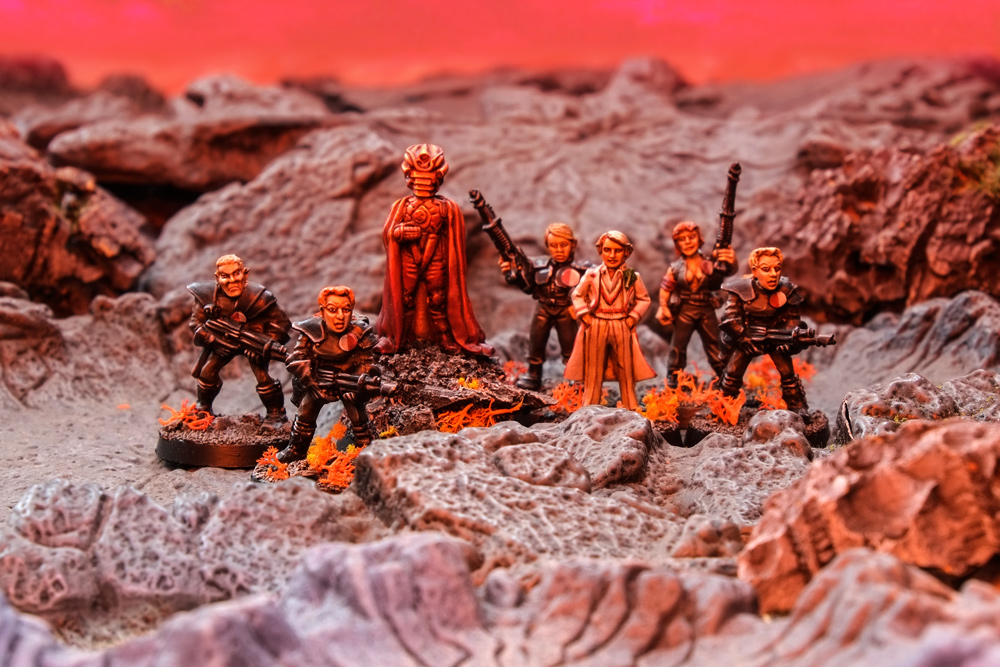 Omega's minions lead the Doctor at gunpoint across a quarry.
I'd also like to paint a third version with a headswap from the Fifth Doctor miniature to represent the Arc of Infinity scene where his helmet peels off and reveals he's become Peter Davison thanks to the bio-data extract he stole on Gallifrey.  But there's plenty of other Doctor Who villains to get to.