One day at Games Workshop HQ, Aly Morrison came up to me with a big bag of Talisman figures. "I found this bag of scrabby old models in my basement, and I was gonna bin 'em. Then I remembered you like scrabby old stuff." I was over the moon. Here's the first three painted.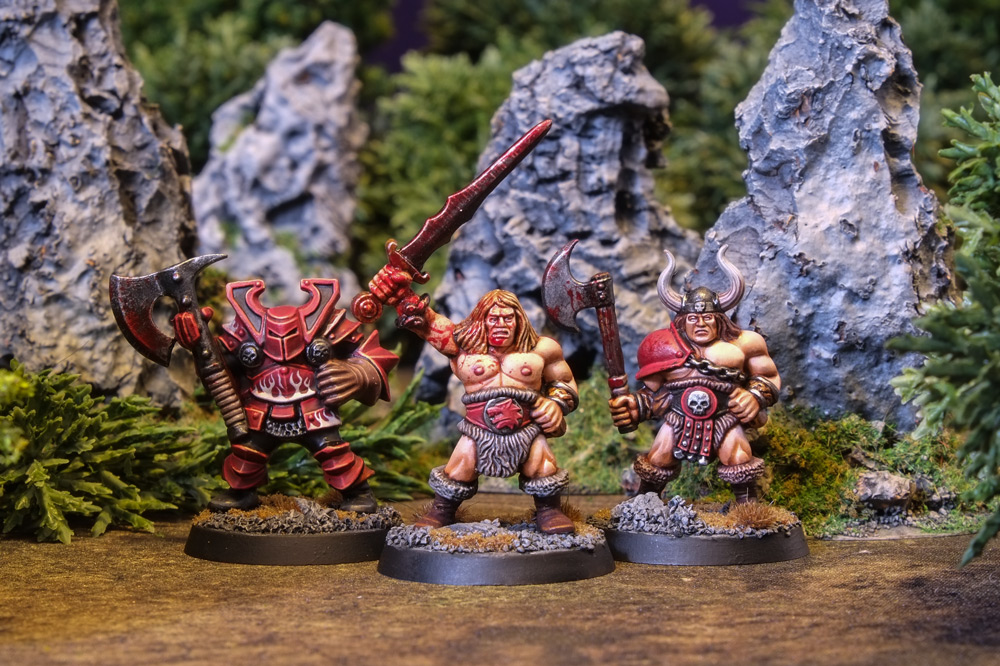 The Chaos Brothers defending portal dolmens in the Mourning Wood.
All three figures are from 3rd edition Talisman, which I originally owned as my Dad bought it for me and my brother in the mid-1990s . Until that point I'd been exclusively into Warhammer 40,000, and this was my first real experience of the Warhammer Fantasy world. My painting has improved since then.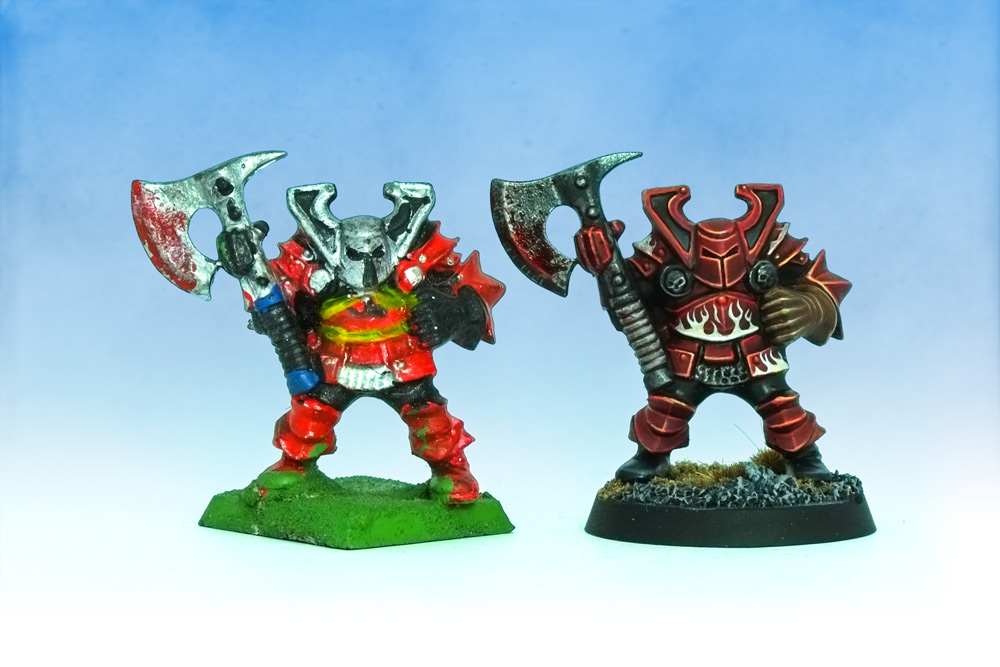 THIN YOUR PAINTS.
I've been quite annoyed at my initial choice of colour for my Chaos Warriors. Red and metal is very vanilla. To start stamping greater identity on them I've taken the flames from Clyro Burns' robes and run them onto the armour panels. It does help break up the plain surfaces and make them less generi-chaos.
With the rising market value of the old metal Chaos Thug ranges, these muscly barbarians are welcome reinforcements to my Chaos Thug unit. I have played with them as Blood Warriors in Age of Sigmar, and Bellicose Foot in Dragon Rampant. The variety of designs and themes in the range means they can slip in, though they are noticeably beefier and taller. But hey, it's Chaos.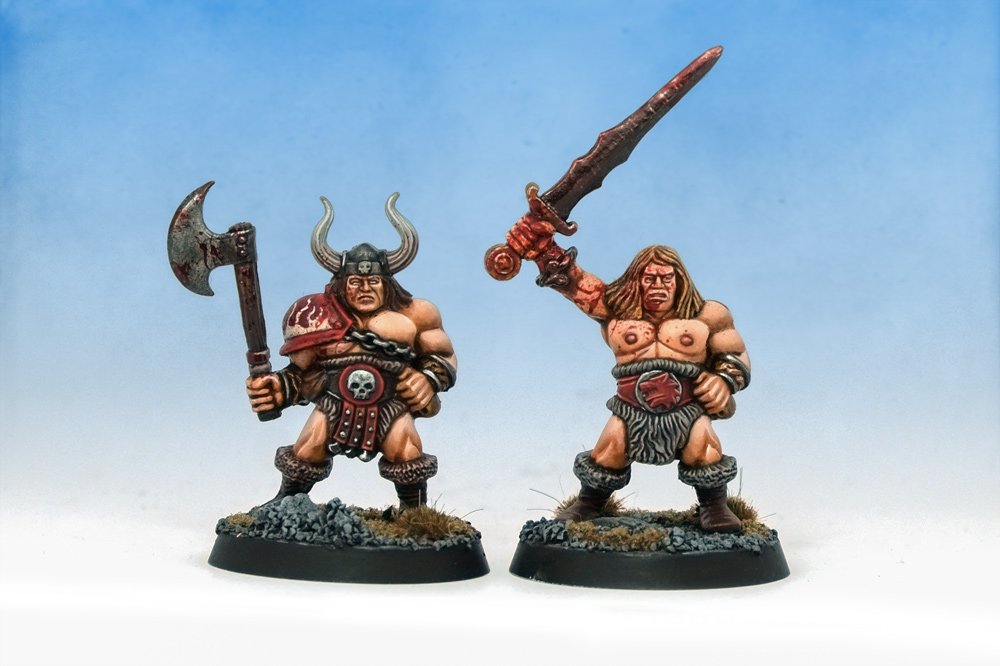 3rd edition Talisman Barbarian and Warrior. Interestingly, one of these is a resculpt of the other.
I'm looking through the rest of the Talisman range now to see what other figures will fit in my Chaos warband. The Minotaur, Skaven, Black Orc and Chaos Sorcerer are all potentials.
Thanks for the minis Aly!