Exclusive Forge World Mark III Space Marine Boarding Sergeant
This is one of my Golden Demon entries – Sergeant Rophocalas of the Blood Angels chapter.  He was entered into the Staff Category at Golden Demon Space Marines back in 2015.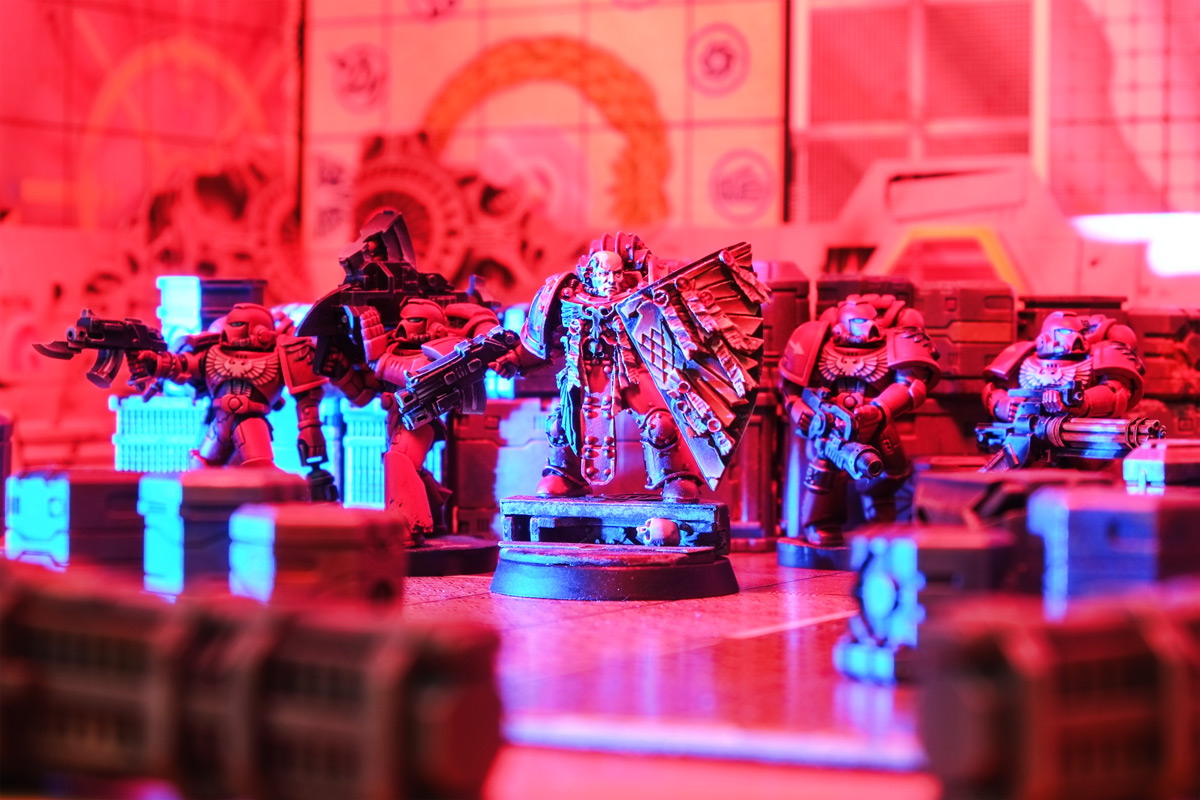 Sergeant Rophocalas with Breacher Squad Aceldamus during a boarding action on the Space Hulk Dies Inproba Apollonis.

Sergeant Rophocalas is the event-exclusive Mark III Boarding Marine from Forge World.  He's had a head-swap with a Forge World Legion Preator so I had the opportunity to paint some flesh.  I also built a step-style base out of Necromunda bulhead and Zone Mortalis fittings to help draw the eye up the model.
I really enjoy painting limited edition figures.  I feel they're intrinsically more valuable than their mass-produced counterparts.  My enthusiasm for limited editions is more likely to last for the scores of hours that it takes to paint models to a high competition standard, so it's a great completion strategy.  And, at the end of the day you have a extra-special piece with an extra-special paintjob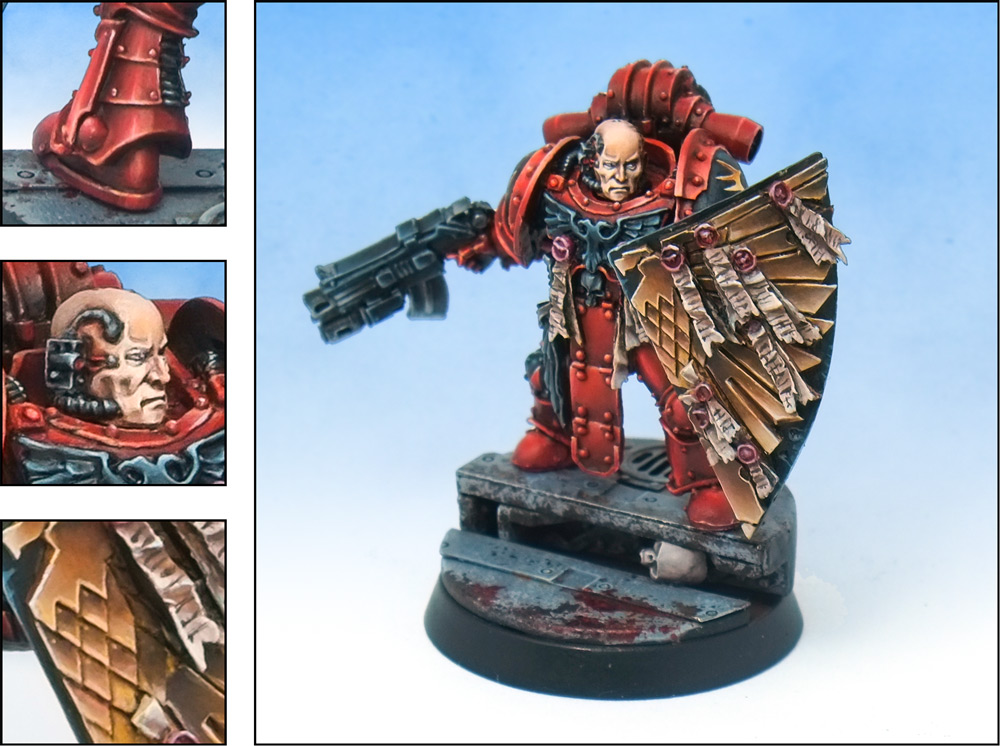 There's a number of techniques on this Blood Angel I don't normally do on my gaming miniature.  My standard Space Marines are largely flat block colours on their panels as I'm painting them (at least theoretically) for gaming.  But on Rophocalas I wanted to push my blending and transitions.  His red armour has has smooth transition from dark to mid red.  Areas like the silver on his combi-bolter and the gold aquila on his shield are done is a non-metallic metal style.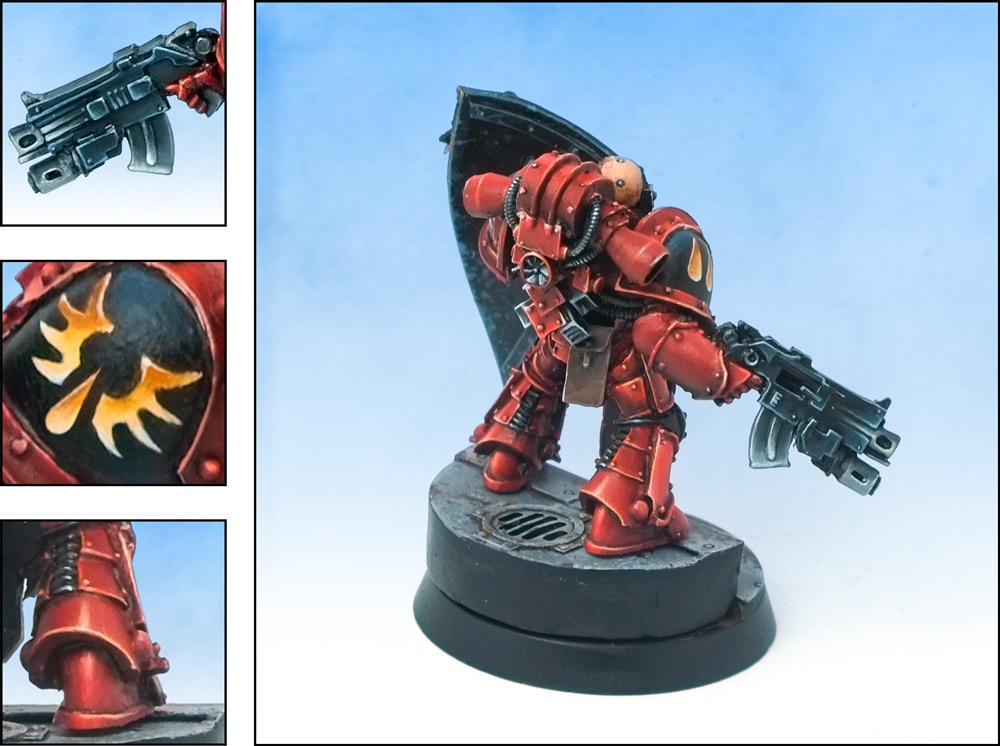 I didn't nail the standard or style to be a Golden Demon winner, but I got closer than I'd been previously.  I wince a little bit looking at parts of this entry now – but I learned a lot and stretched myself.  It wasn't the best Space Marine in the Golden Demon cabinets that day, but it was the best Space Marine I'd done up to that point.