Late Imperial Roman Comitatenses
With Britannia on the telly, I'm fired up for Roman Britain.  The Emperor's finest stabbing druids has given me the focus to paint these eight Late Imperial Roman spearmen.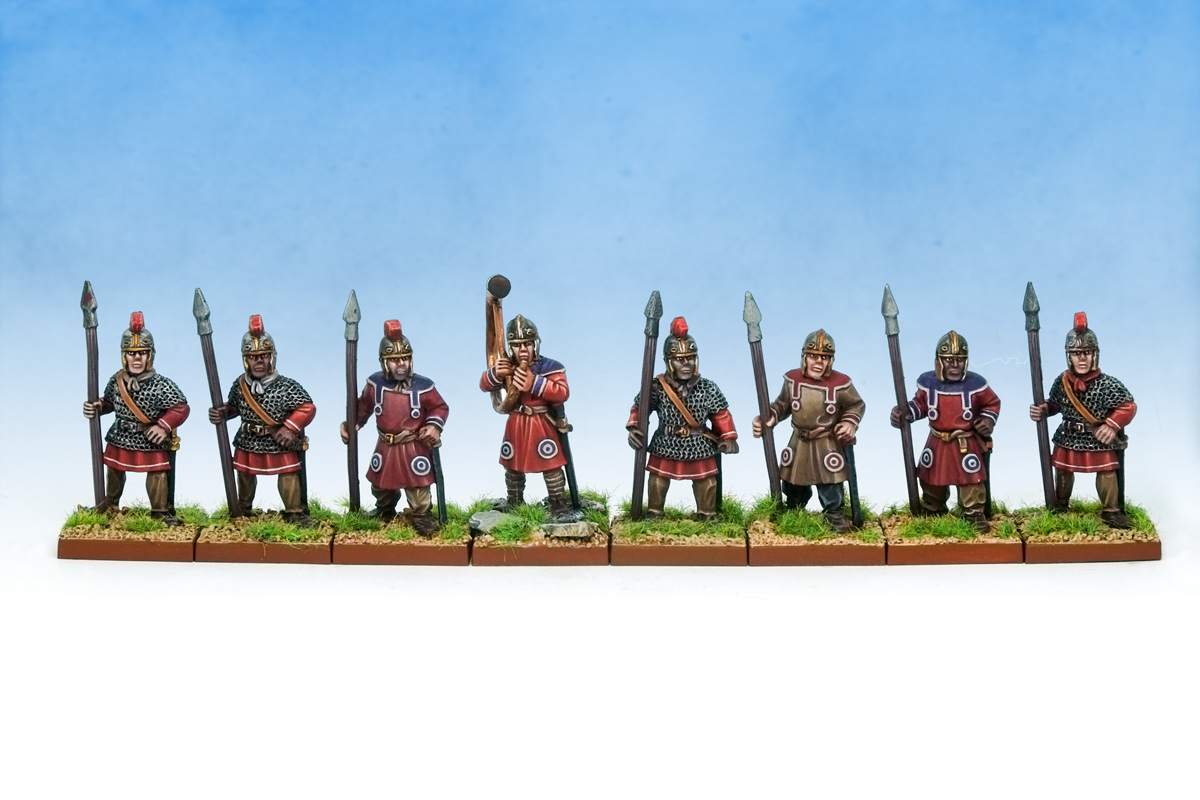 "Hurdy gurdy, hurdy gurdy, hurdy gurdy gurdy," they sang.
Late Imperial Romans?  Late for what?  They'd better hurry up and carpe those diems.  The Late Imperial period, for me, covers everything from Septimius Severus as Emperor (AD 193–8), the Crisis of the Third Century (AD 235-84), the Barbarian Conspiracy (AD 376–7), the Roman Exit from Britain (AD 410), Flavius Aetius versus Atilla (AD 452), the Fall of the Western Roman Empire (AD 476), and beyond into the time of King Arthur.  The army gives me a lot of history to play with and a lot of excuses to visit knee-high ruined walls in the rainy English countryside.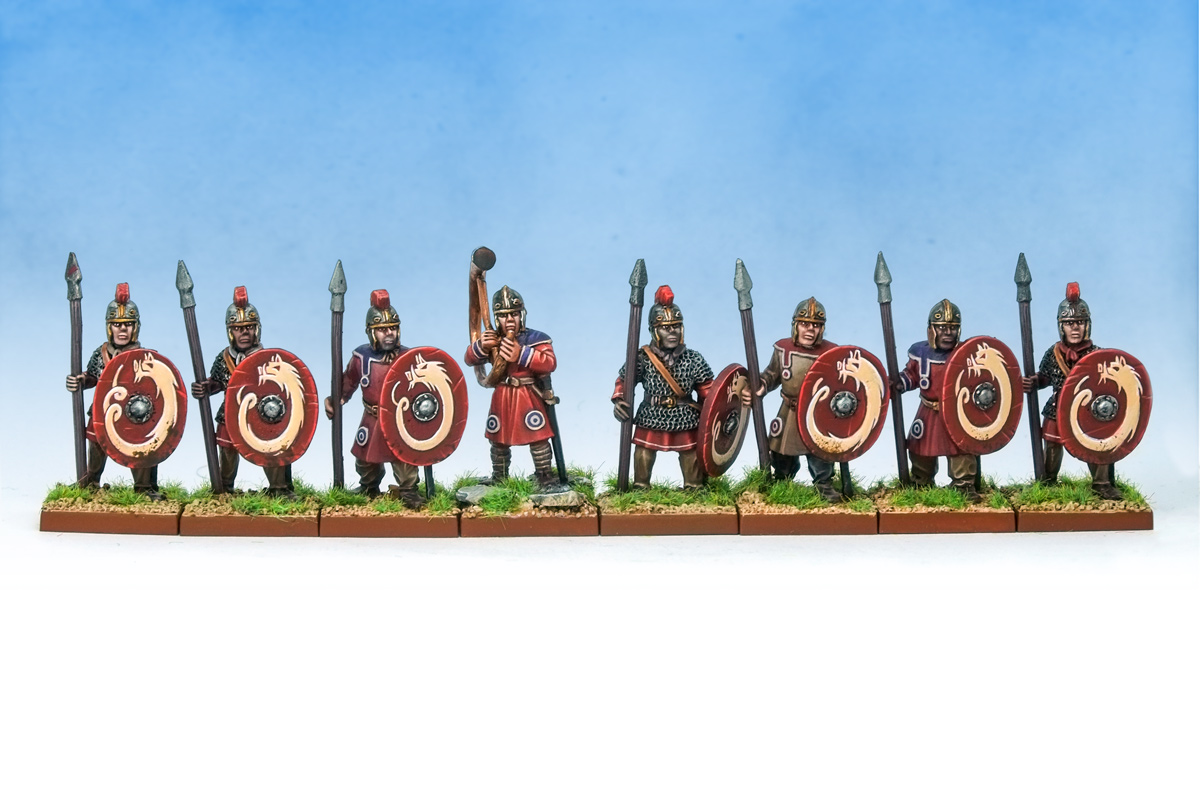 "Roly poly, roly poly, holy poly poly," they sang.
I invented a mythical beast to paint freehand onto the unit's shields – the ophiosus.  It's a creature with the head of a pig and the body of a snake.  The component animals might, based on the altar below, be symbolic of Veteris – thought to be the god of Hadrian's Wall.  If you like you can call the creature a "boar constrictor".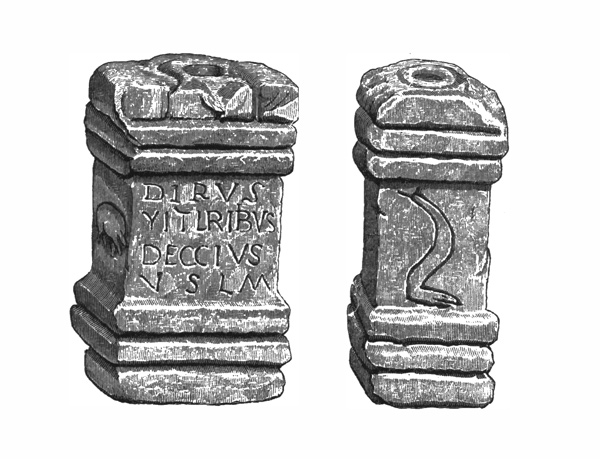 An altar found at the Roman fort of Magnae Carvetiorum, with a pig and a snake carved into opposite sides.  RIB1805.
The first shield took several hours to do – from idea through to pencil sketch then freehand painting.  The next shields I batch-painted and they took about 45 minutes on average.  I experimented with a couple of variations from shield to shield, refining it as I went.  The minor variations in design I rationalise along with the different armour styles I've mixed together.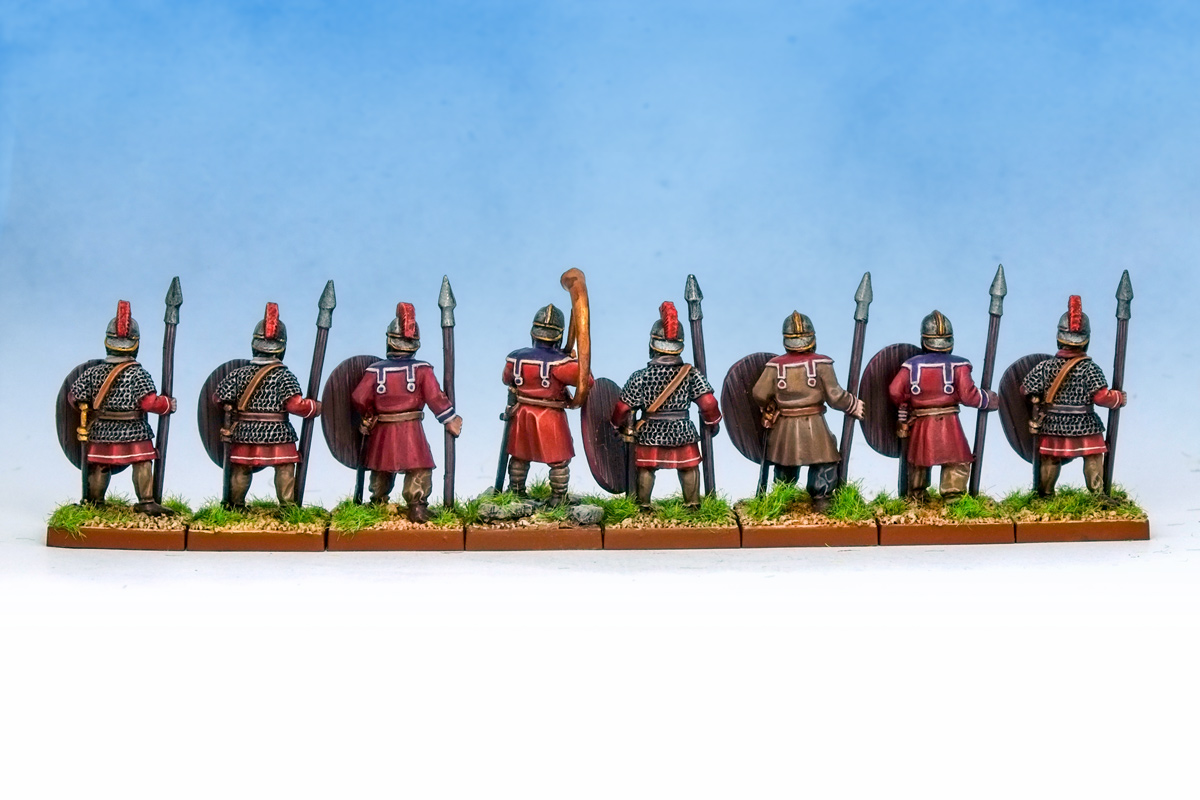 "Derpy merpy, derpy merpy, slurpy merpy merpy," they sang.
The miniatures are from Crusader Miniatures, and are satisfying for army building as they're one piece castings (with separate shields).  I worked on them as a batch of eight, imagining them as a contubernium – the smallest organisational unit of the Roman army who all shared a tent or barrack room together.  Conveniently it's also an instantly game legal unit for Saga's Aetius & Arthur.  Eight is enough figures to make me feel like I'm making progress on a significant chunk of infantry, while not causing burn out.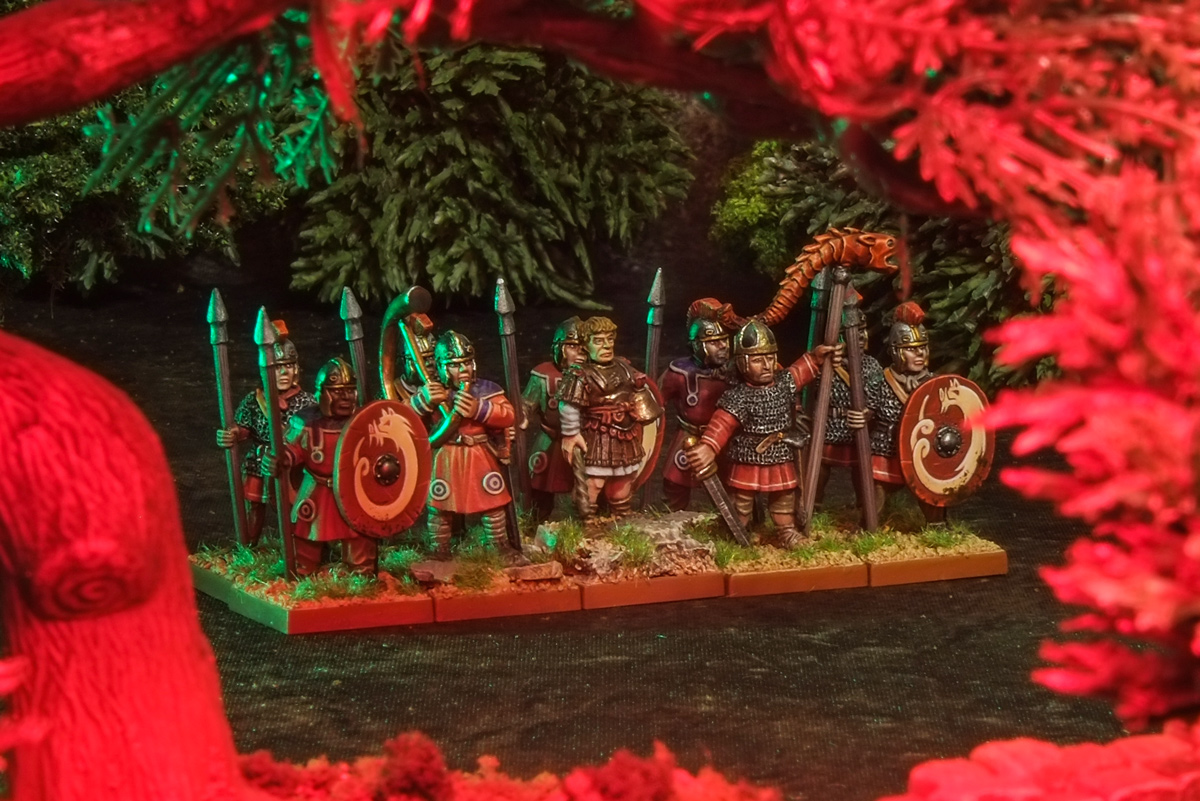 "Sminky pinky, sminky pinky, sminky pinky pinky," they sang.
Congratulations for getting to the end of this post.  As a special reward, let me tell you about a marvellously named woman.  She discovered another altar dedicated to Veteris, and her name was "Miss Fanny Bacon".