30th Anniversary Imperial Space Marine
Limited edition miniatures are entirely my jam. Limited edition Space Marines doubly so. When Citadel produced this "Imperial Space Marine" to celebrate 30 (ish*) years of power-armoured super soldiers, I giddily hoovered it up.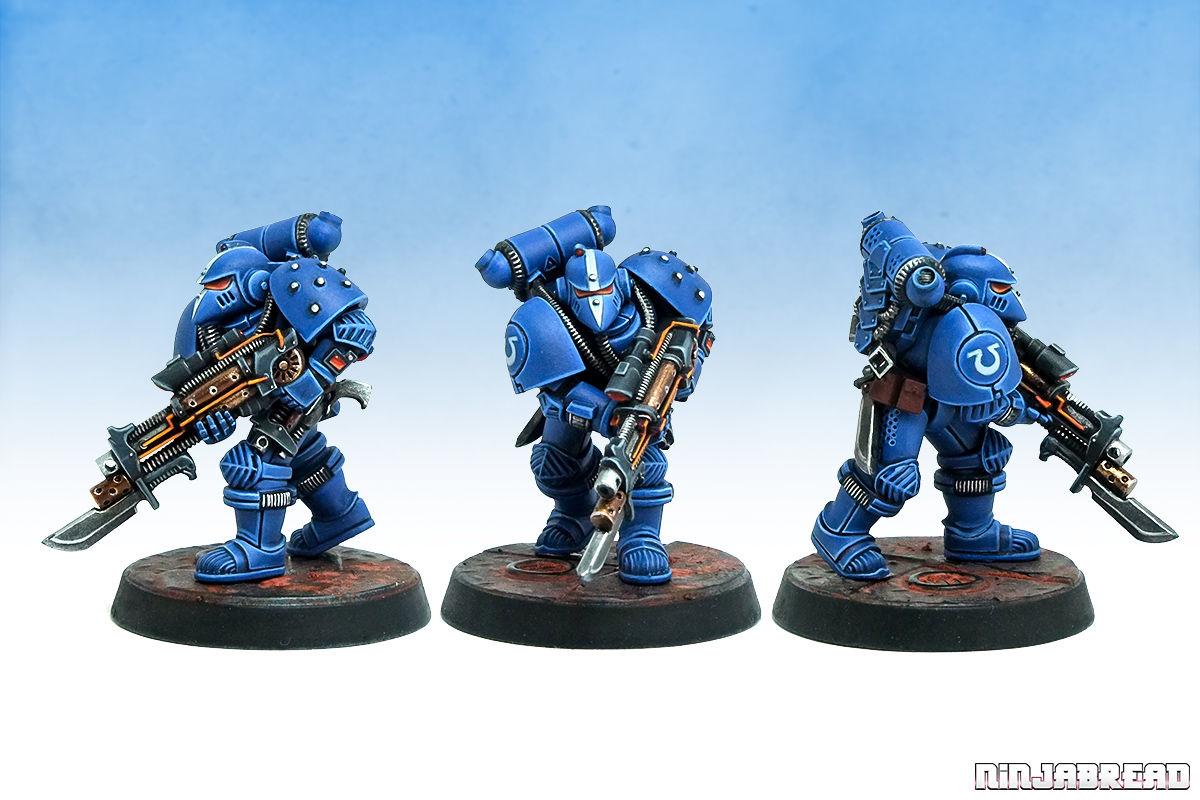 The miniature is an update of the very first LE02 Imperial Space Marine released in summer 1985. Loads of care was put into copying over the details, from the vacuum-cuffs on the calves, the ribbing on the elbow pads, the rivets on the helmet, and the noodly wiring on the weapon. Here are the two versions side by side.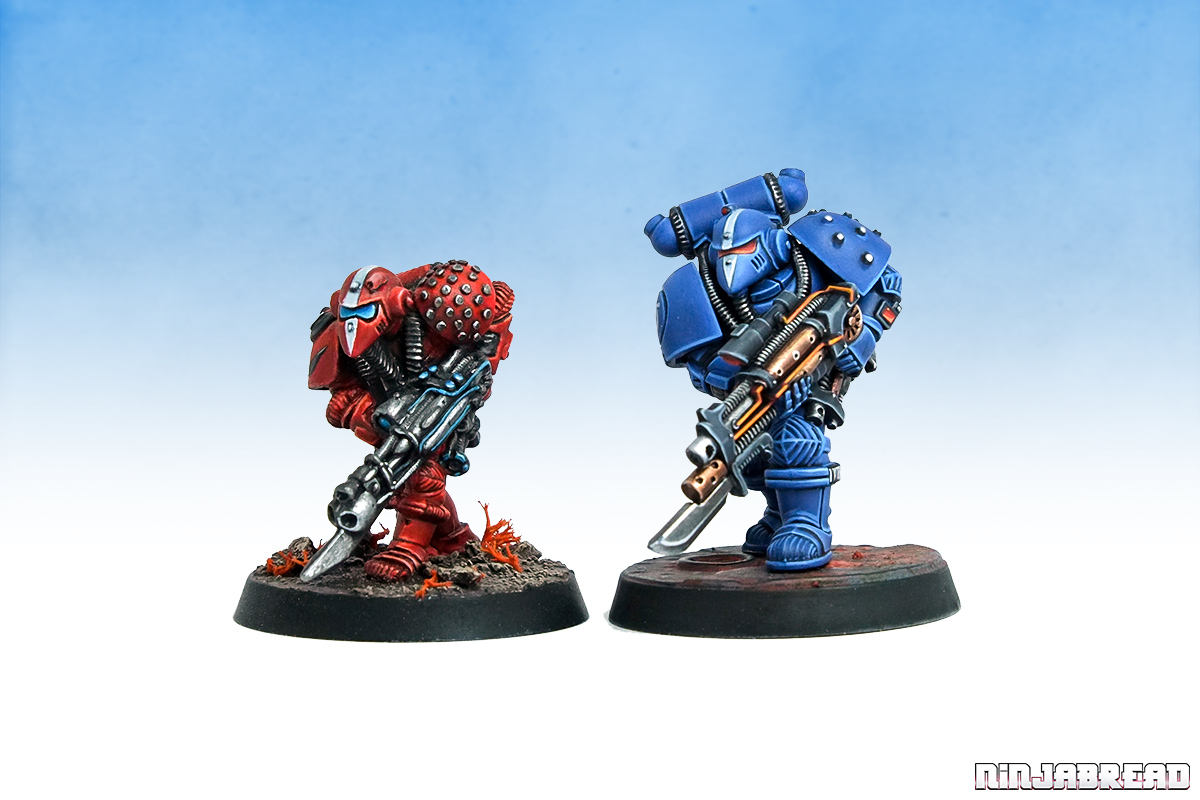 So there I am, thinking that I'm on the cutting edge of Space Marine miniatures with this lad, and actually it's been out 5 years and has already had his Codex entry deleted. And the modern range of Space Marines are as big again.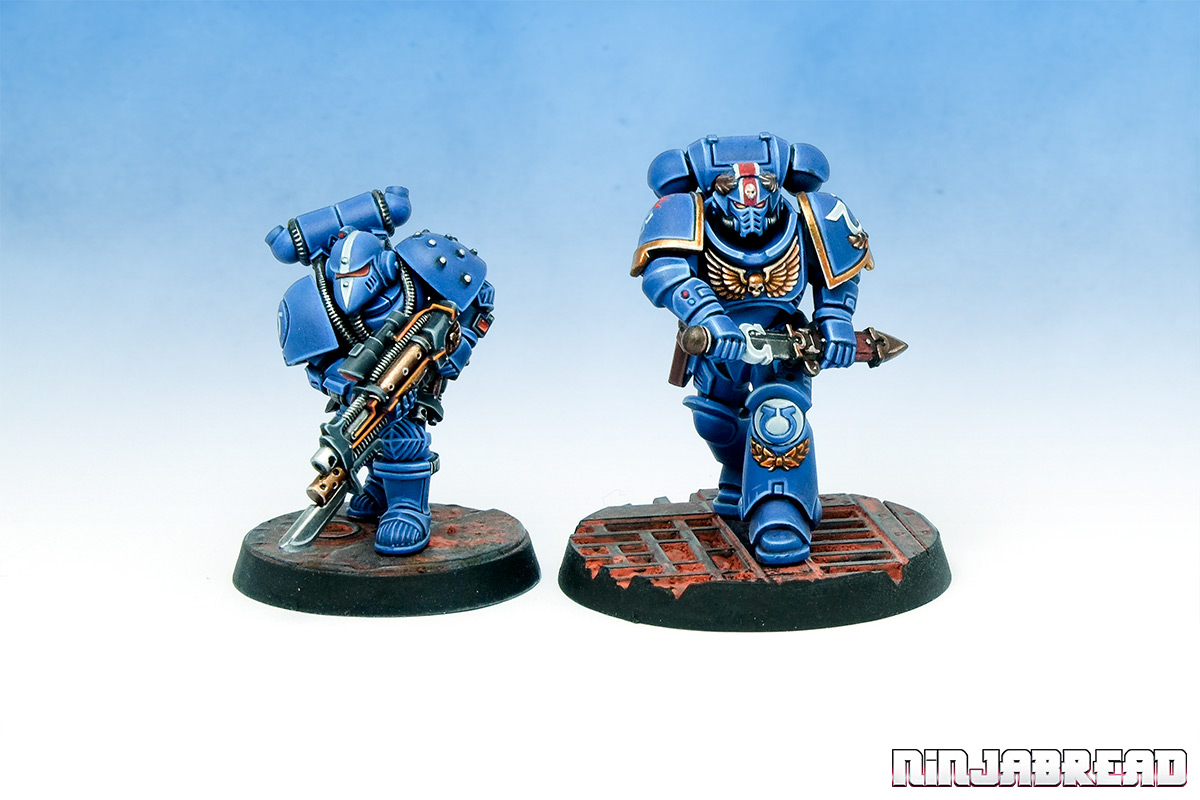 And if you're interested in learning the hands down best ever recipe and method for painting Ultramarines it's over on the Ninjabread Patreon.
When the Marine The original LE02 Marine's weapon was marvellously oddball. It's classic mid-1980s Bob Naismith sculpting, where wiring and nozzles were de rigueur. This design of bolter was phased out by 1987 in flavour of the blockier designs that endure to this day. However, the 2016 Imperial Space Marine gloriously recreates the original noodle-nozzle weapon, reconceptualising it on the accompanying rules sheet as a "disintergration combi-gun".
Ninjabread out!
*The Imperial Space Marine was released in Spring 2016, which was 31 years after the original from Summer 1985.