The Citadel Miniatures Chaos Thug range is melting pot of influences and ideas.  Unlike Games Workshop's modern Chaos Marauders, who are uniformly bearded barbarians, the classic Thug range had odd chaps with mullets, Saracen-flavoured archers and even stray ninjas.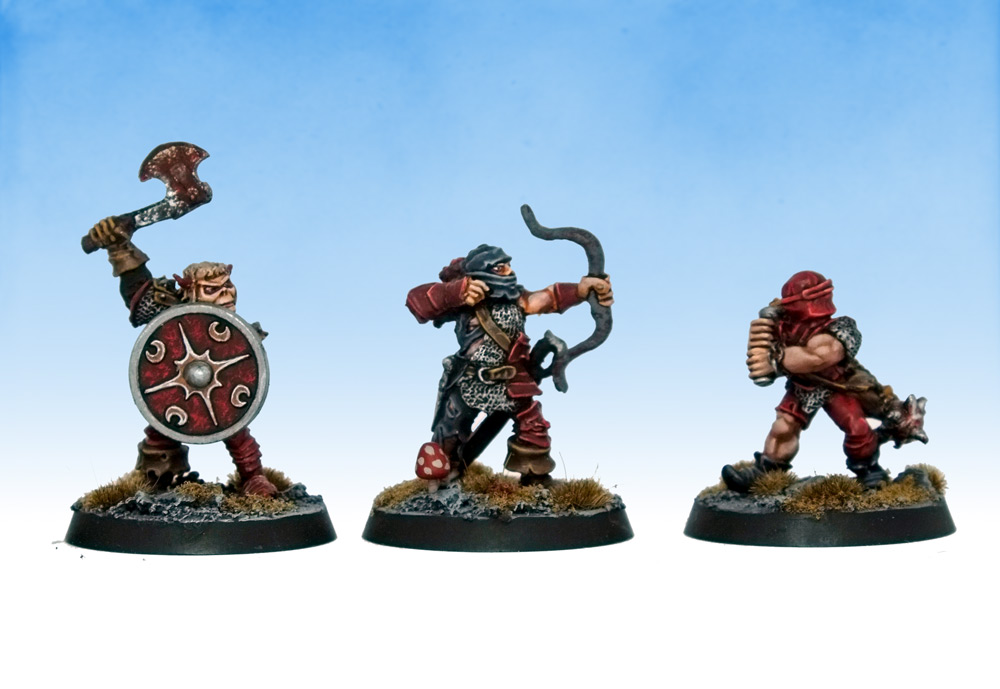 Hot as thuggery.
It makes the individual Thugs fun to paint, as they're each full of unique details. The mullet man has a pair of horns poking out his hairstyle.  The archer has a leering face kneepad.  All three have plumped for asymmetrical trousers.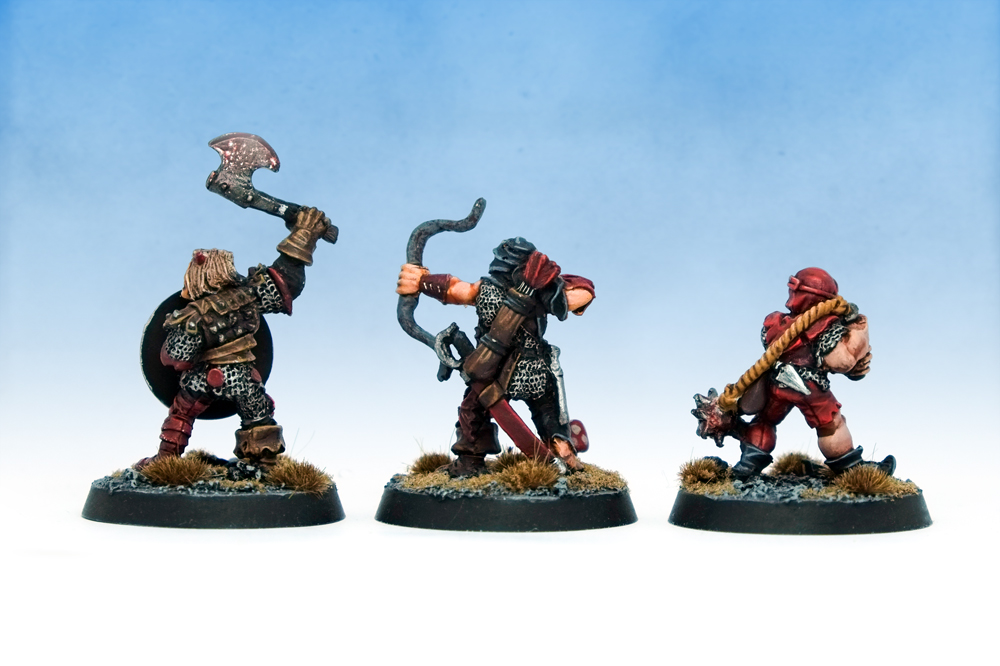 The ninja has a ninja throwing knife for stealth kills, but today he's chosen to fight with the less subtle morning star.  Maybe he wields that stealthily too, assassinating targets with a silent swing of the massive spiky ball.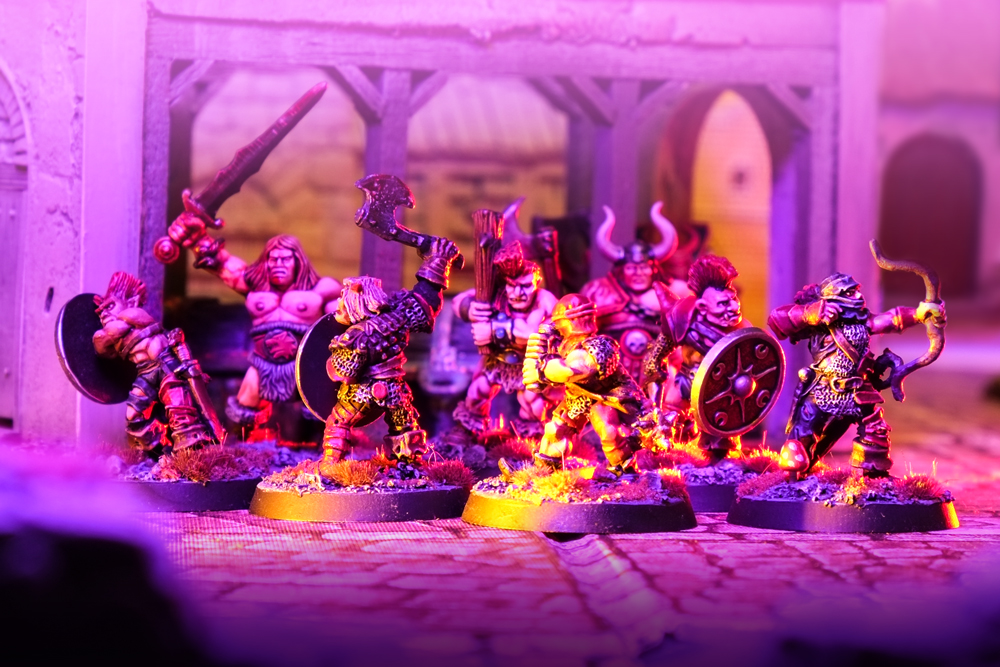 Pazyryk Banefire's Thugs sacking the town of Æbbe's Hill.
Having a single archer in the otherwise-melee unit slightly bothers me, but given the chaotic appearance of the the unit I can cope with it in games of Age of Sigmar and Dragon Rampant.  The mix of troop types also gives me a nice selection of models to pick for Frostgrave.  In time he will split off to found a Chaos Thug mob with bows, made up of a mix of the Battle Masters plastic Chaos Thug and the chunky punky Marauder Chaos Thug range from the early 1990s.