Shadespire Ironskull's Boyz
I've finished painting ALL the Shadespire Orruks! A whole plastic force, fully painted, with modern miniatures, for a current Games Workshop game. WHAT HAVE I BECOME?!?! Gods of Oldhammer, I have forsaken thee!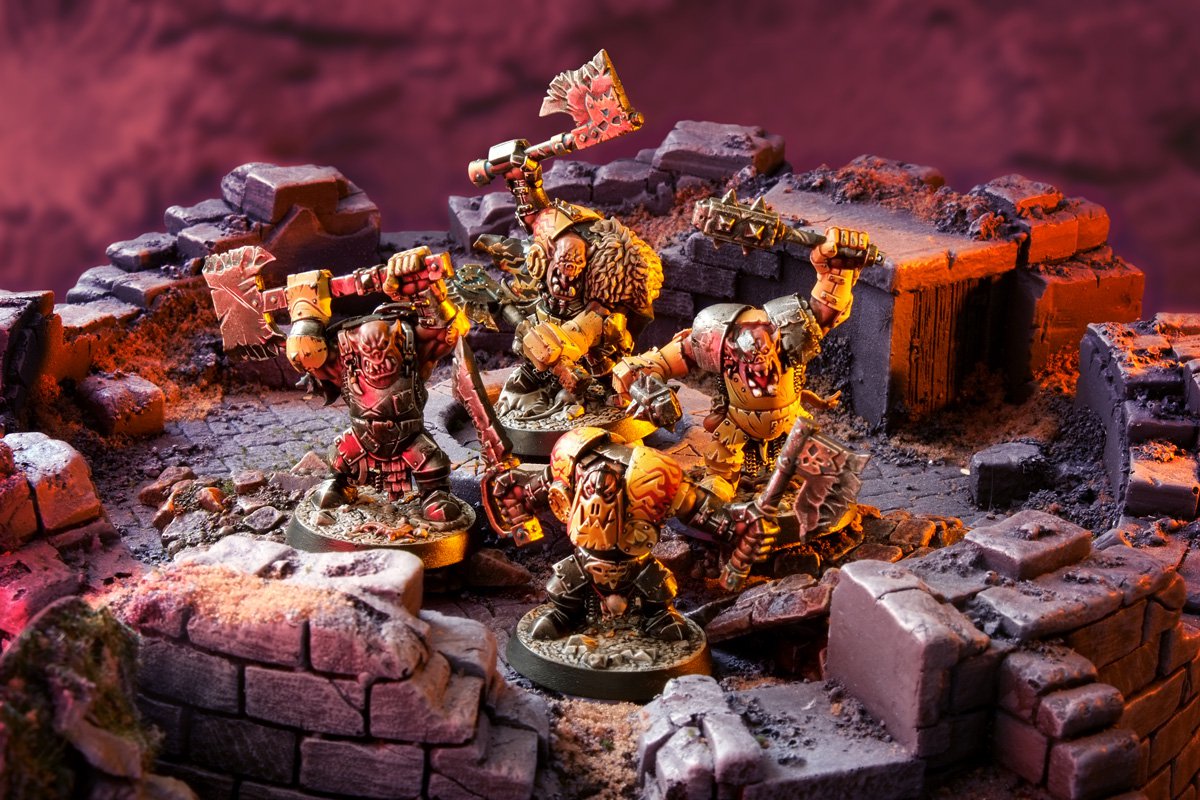 Ironskull's Ironjawz tearing up the Realm of Shadows.

Initially I planned to just copy the 'Eavy Metal banana-yellow paint scheme, but I switched the Orruk fleshtone from green (which sits awfully with yellow) to a nicely contrasting purpley-brown. I blocked out the basecoats, confident I could ignore Jean-Baptiste's "never go full banana" advice.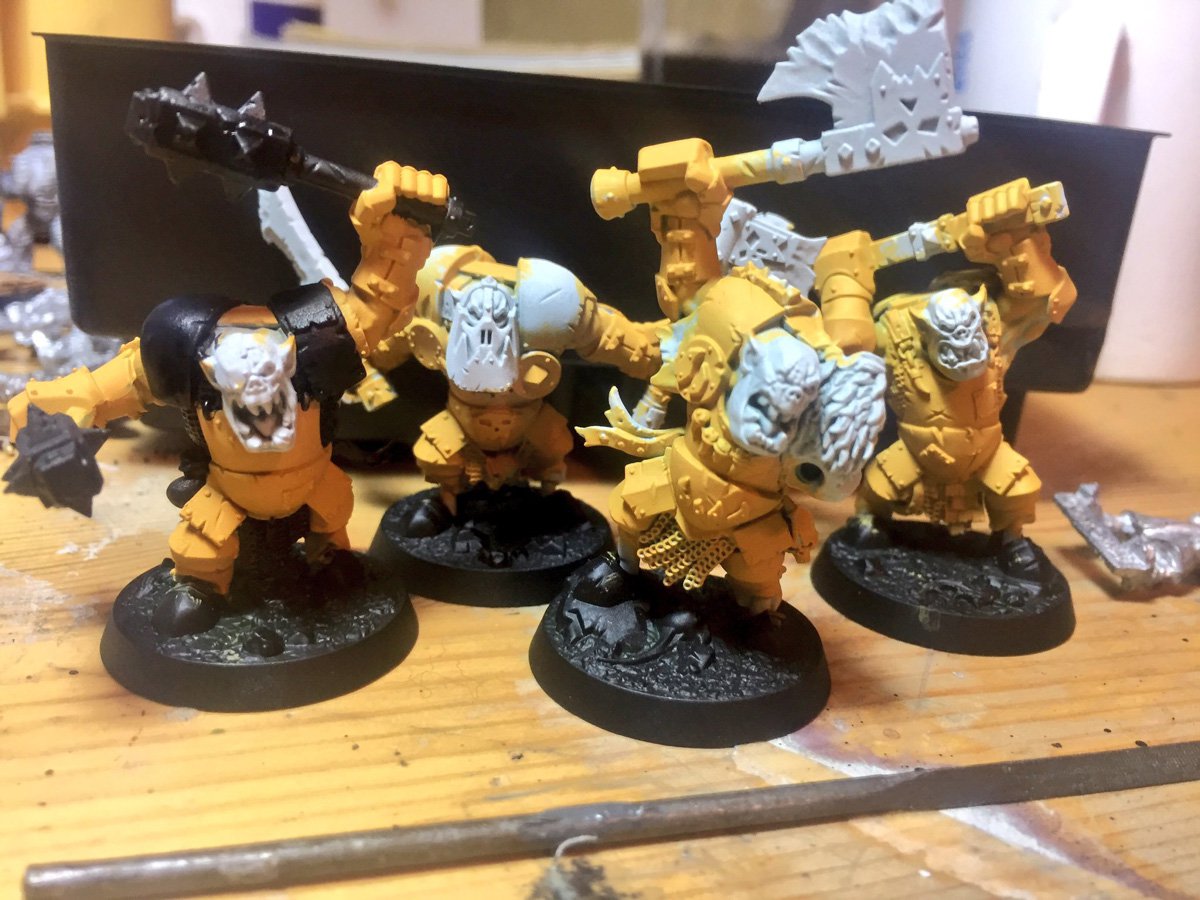 Ring ring ring ring ring ring ring banana phone orc.
Basha was the first Orruk I painted to completion – and he took bloody ages. Yellow is notoriously translucent and takes a lot of layers to build to a strong colour. Bright colours also show up the flaws in the shading and highlighting. Pity anyone that's doing an entire horde army of these buggers in yellow. Although I was pleased with the brashness, I needed da boyz on the gaming table, and wanted to slash the time spent on them.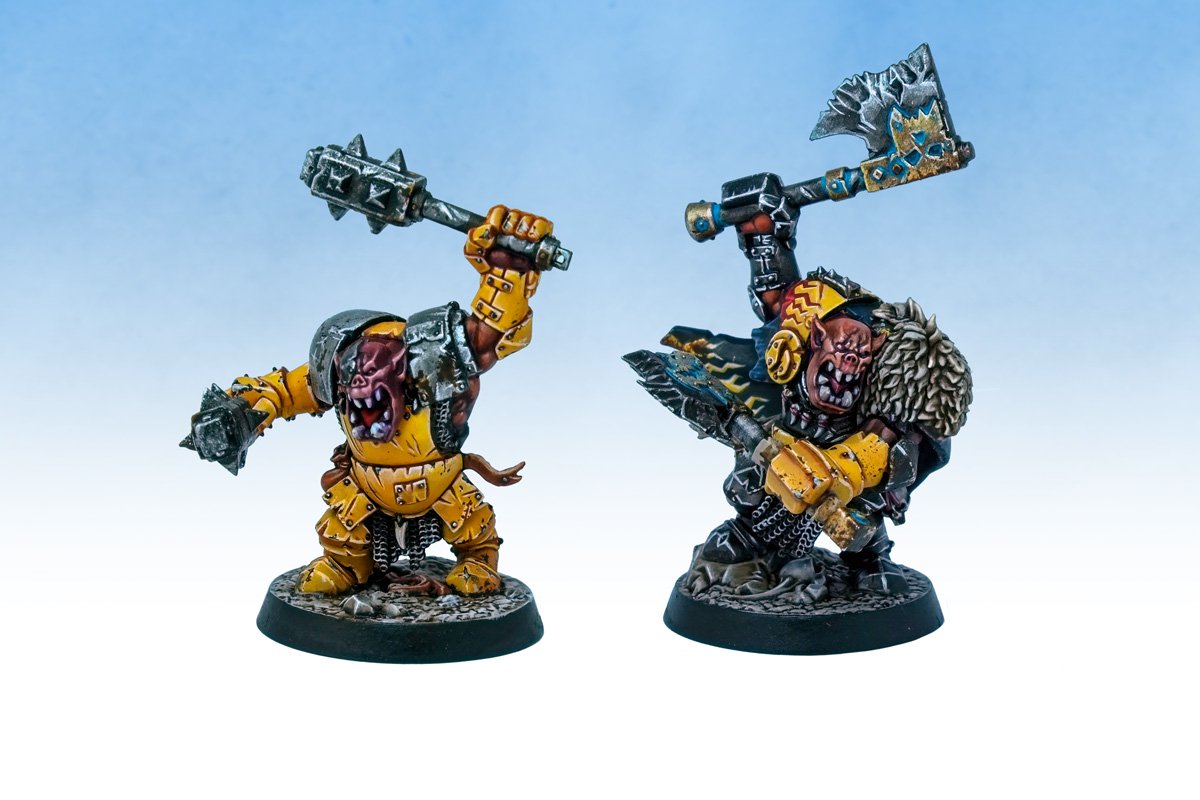 Basha and Gurzag Ironskull.

Gurzag and the other Orruks had their armour colours reversed. The dark steel colour is simply drybrush, wash and a quick edge highlight in bright silver. It takes a fraction of the time of the yellow as there's no glazing of midtones to eat through time.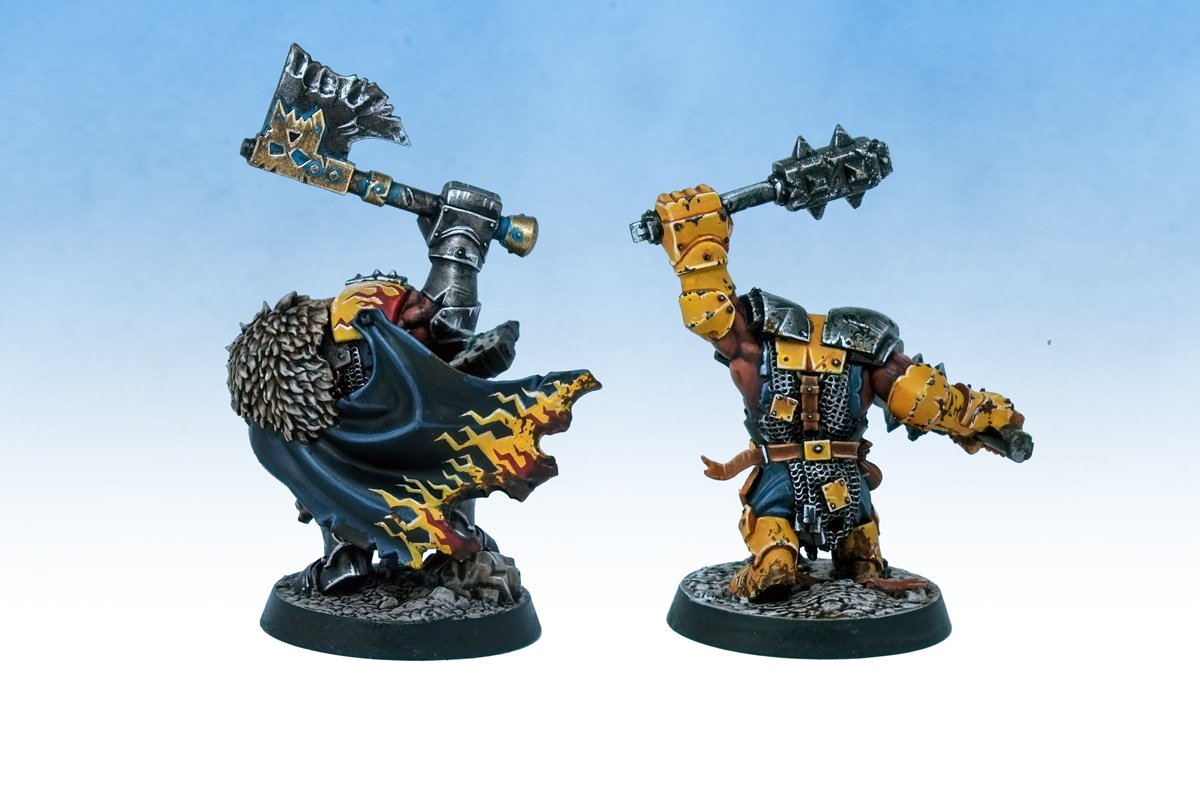 I spent a bit of the time saved putting flames on Gurzag's cloak.

Reducing the amount of yellow makes the Orruks look far more menacing, and gives what yellow is there greater impact. Basha's all-yellow scheme does push him towards looking like a kid's toy, or a construction vehicle. Which I quite like anyway.
Bonekutta and Hakka.
I had a lot of fun with Hakka, freehanding the flames onto his shoulderpads and jaw. He's my favourite miniature in the gang as the colour scheme draws your focus towards his head and cool mask.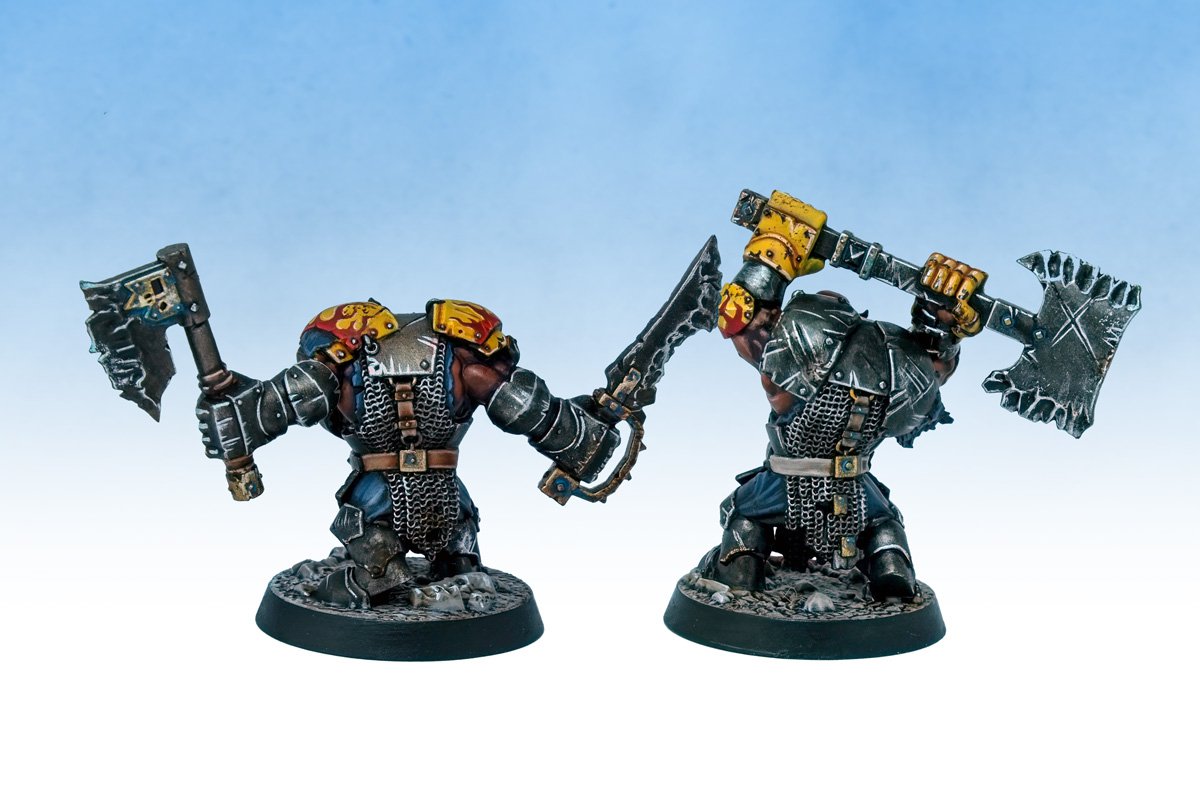 I've really enjoyed painting these, and like that they're instantly a finished project, ready to rumble against the likes of asslessman, Tears of Envy and Mr Saturday.
Lemme know which version of the yellow scheme you prefer in the comments!