Nemesis Chapter Primaris Intercessor Sergeant Space Marine
I painted my first Primaris Space Marine!  He's Nemesis Chapter – an Ultramarines successor chapter with origins in the dark days of the Horus Heresy.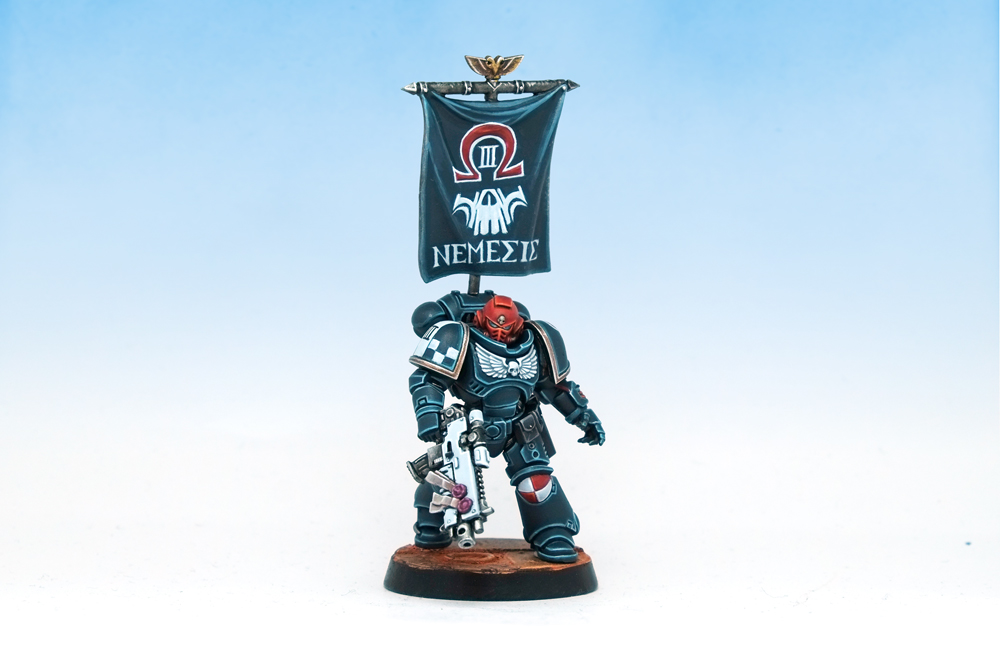 Sergeant Glaucon, 2nd Battle Company, 3rd Squad, Nemesis Chapter.  His banner reads ΝΕΜΕΣΙΣ – "nemesis" in Greek capitals.

This Intercessor Sergeant, from Games Workshop's Dark Imperium starter set, is largely indistinguishable from the squad he leads.  Traditionally, Space Marine sergeants have a different weapon configuration (something Napoleonic like pistol and swords), bare heads and big banners to mark them out.  I originally finished painting the mini, but was uneasy with how he looked alongside the rest of the squad.  Only thing to distinguish him was the helmet being red.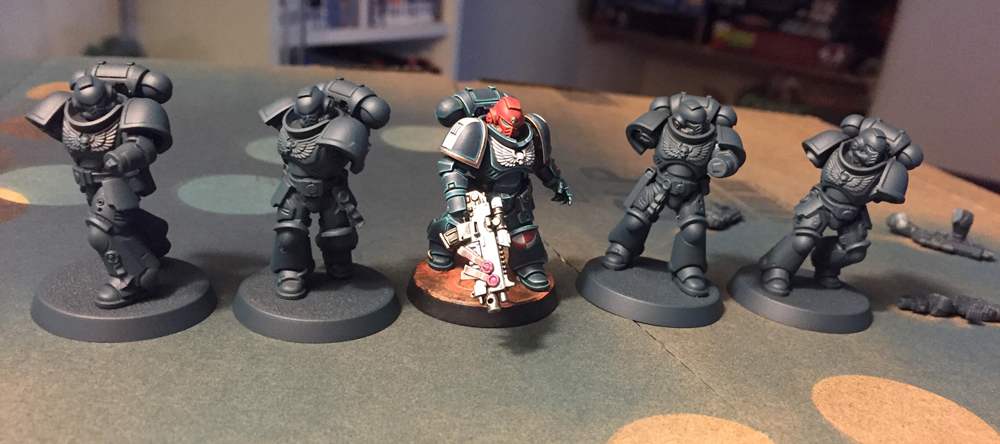 The eagle-eyed amongst you will also spot the checks added to his right pauldron since this photo was taken.
So I added a dirty great banner.  This one is from the Space Marine Ironclad Dreadnought, which matches the swollen proportions of the 2017 Space Marine iteration.  Here's Glaucon next to some classic Space Marines with flags to show the scale creep over the last 30 years.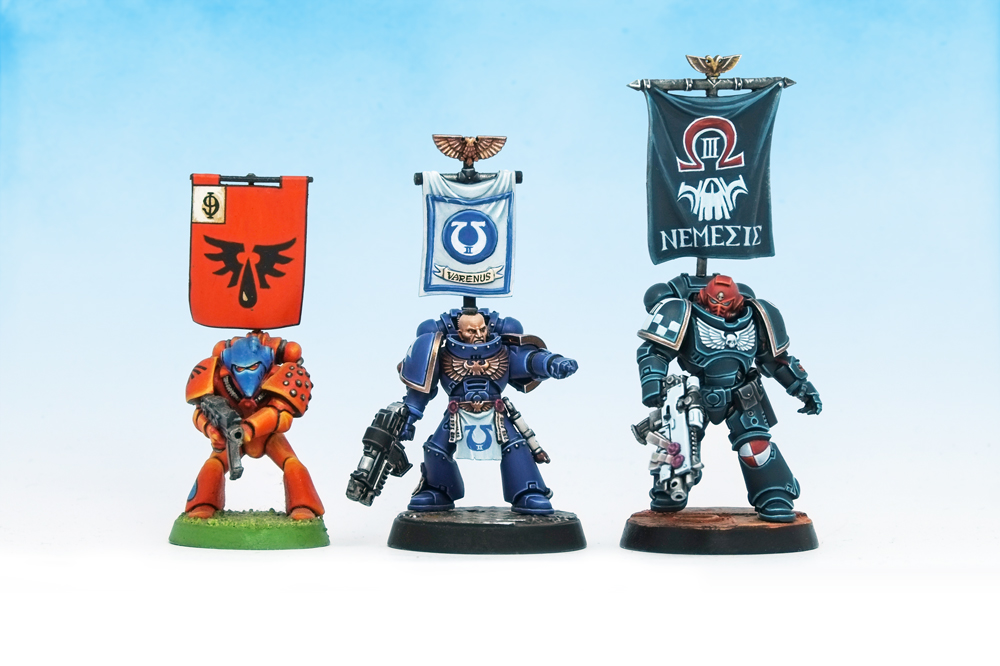 Left to right: 1987 Blood Angel; 2013 Ultramarine; 2017 Nemesis Marine.

Yeah yeah, I know you're gonna say "Marines got swole cos of Guilliman's super-seed", but I reject your fluff-led view of Games Workshop's miniatures and state flatly that Primaris is the new de facto Space Marine and is directly comparable to the other two Marines above.  Nurrr.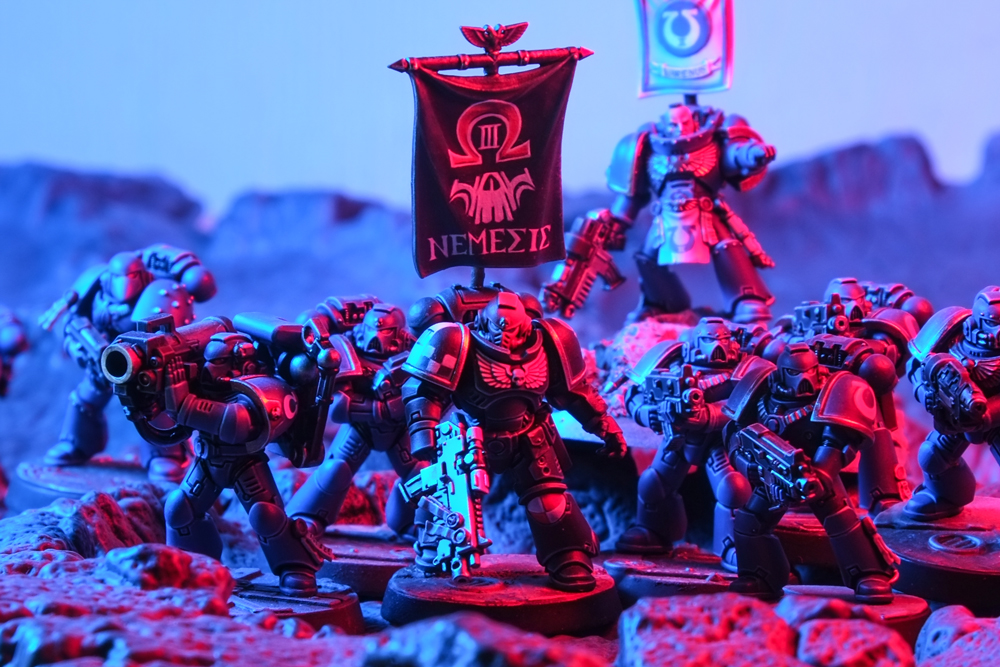 Glaucon leading his little brothers from Ultramarines Squad Varenus.
The Dark Imperium box is overwhelming with the amount of Marines in it, and I'm going to trick myself into thinking it's one of the smaller starter sets so I'm making better progress through the purchased model pile.  Next off – the rest of the Intercessor squad!