Major Henry Fortisque-Smyth
At this year's Knavecon, sho3box ran a game of Dinoproof.  He provided a table full of jungle terrain and crates of dinosaurs, and participants had to make a Warhammer 40,000 big game hunter.  This was the excuse I needed to model someone wearing a pith helmet, much like the classic Mœbius character Major Grubert.
Un explorateur colonial un peu ridicule.
Just for this occasion I'd stashed away a Praetorian gunner torso.  His hands, unhitched from a heavy weapon, look like they're clutching binoculars – a conversion idea seen on countless 1990s tank commanders.  The bottom half of the figure is a Dark Ages archer, as he was wearing a pair of shorts that would reinforce his British pomposity.  (I challenge you to name a 40K human wearing shorts.)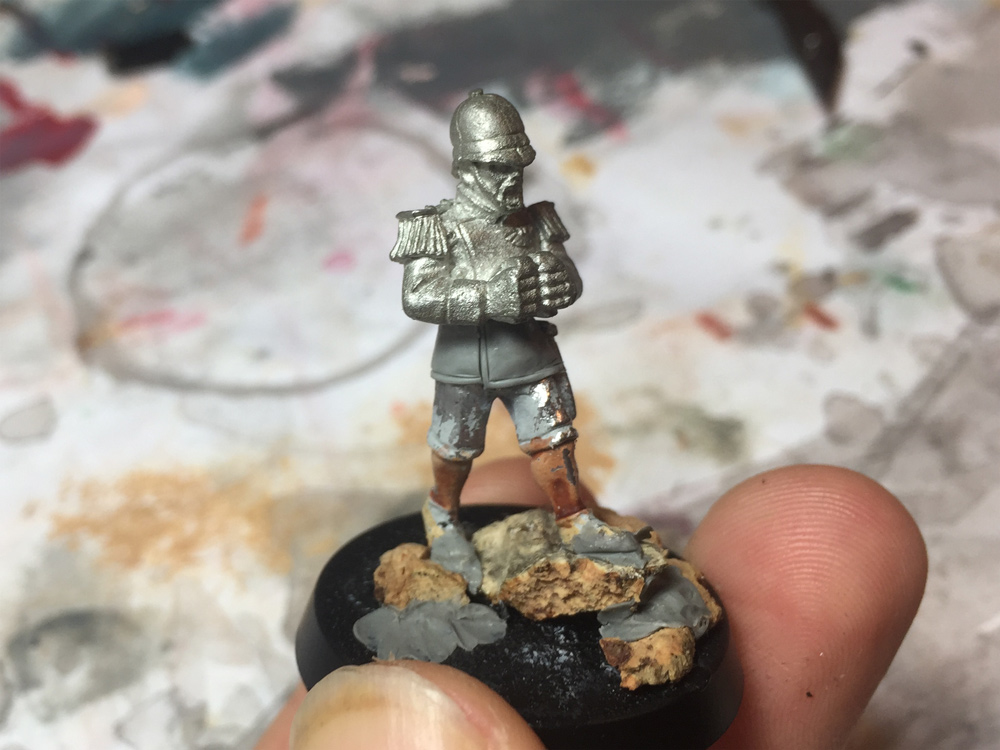 "I, of course, do not have a British accent.  That's just how things sound when they're properly pronounced."
I sculpted the bottom of his tunic, then added a pouch and some frag grenades to distract from the Dark Age archer's slightly narrower waist.  The Plasma Gun is from a Forge World Elysian, which tucked under his arm nicely enough to not have to be carried by an attendant or modelled strapped across his back.
Initially I painted his clothes entirely in Death World Forest, as he's trying to camouflage himself in a … death world forest. But the epaulettes bothered me – ceremonial affectations seem at odds with jungle stealth.  Then I realised the initial vision of tropical fatigues was further undermined by the dress tunic.  I threw in some more colours and re-imagined the uniform as regimental rather than camouflage.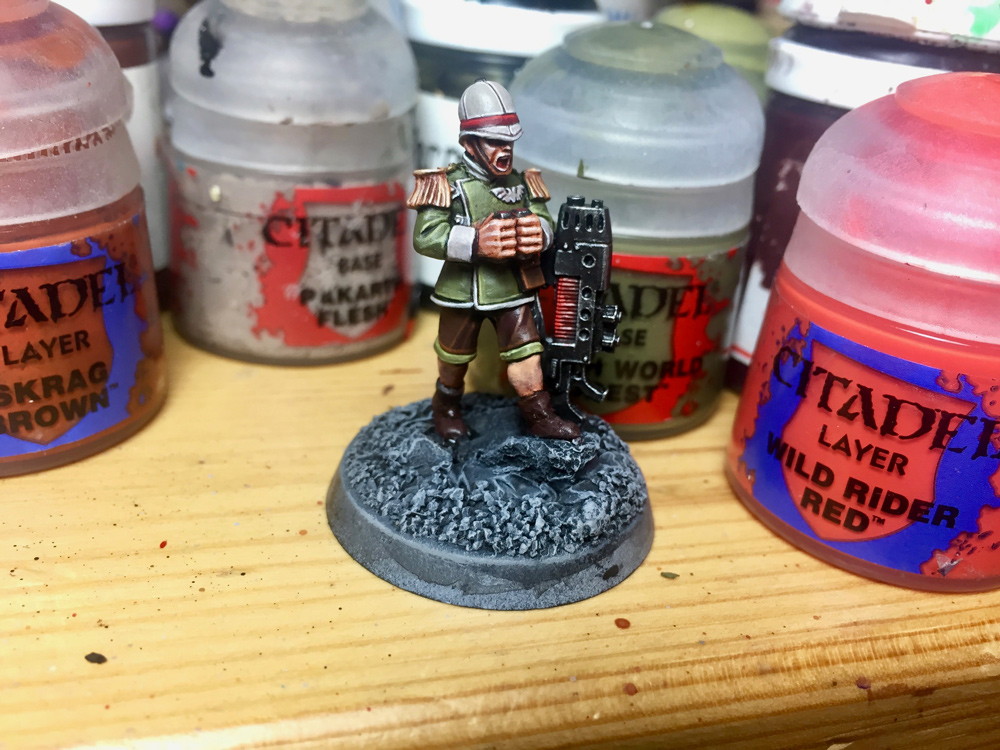 "An air of superiority is the ultimate expression of military power."
Major Henry Fortisque-Smyth fared badly in the tropical jungles, being eaten by a series of sho3box's childhood plastic dinosaurs.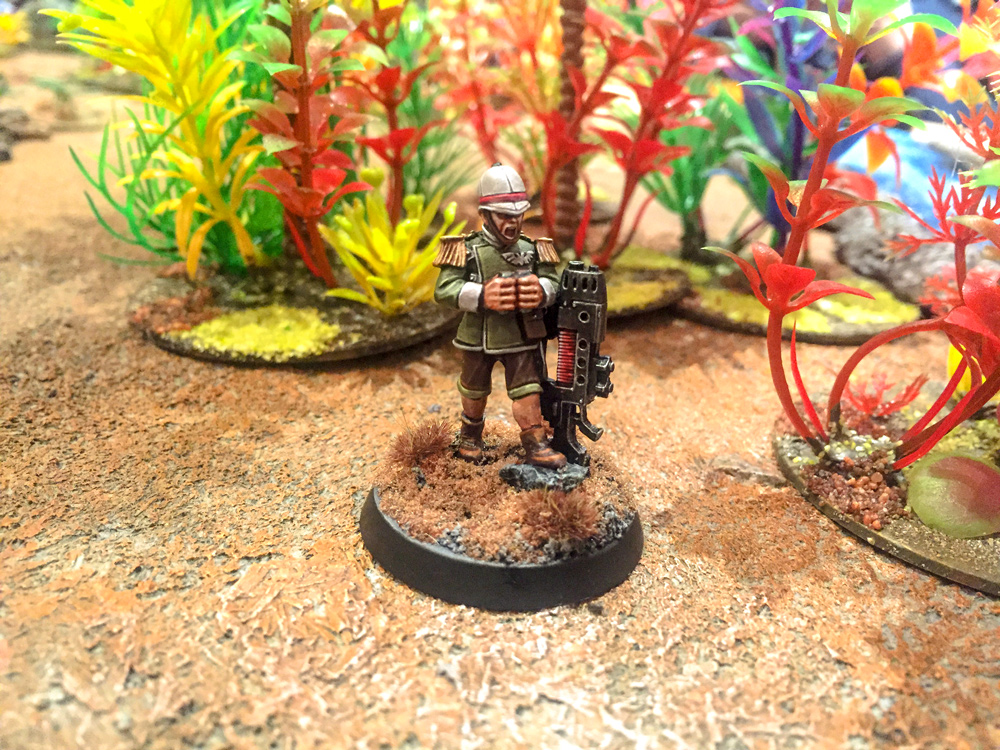 There's a blog about the dinosaur skeletons here.
There's a blog about sho3box's DinoProof Ogryn here.
There's a blog about testing the DinoProof rules here.