Len suilon Ninjabread readers. I've painted a set of Dúnedain Rangers in order to play some Fellowship of the Ring games set on the borders of the Shire.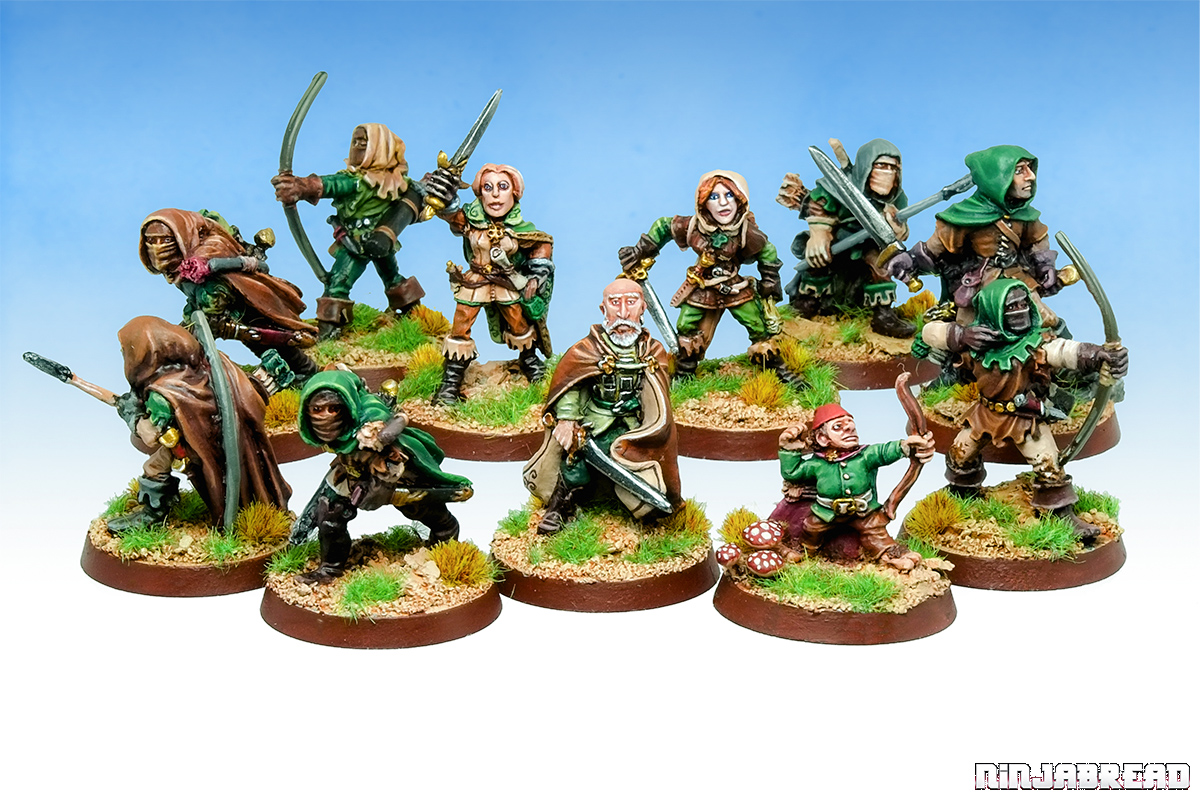 With the exception of Aragorn, Dúnedain Rangers don't appear directly in Tolkein's Fellowship of the Ring book, or the Peter Jackson film adaptation. They're just noted as lurking in the background being mysterious.
"…in the wild lands beyond Bree there were mysterious wanderers. The Bree folk called them Rangers and knew nothing of their origin. They were taller and darker than the Men of Bree and were believed to have strange powers of sight and hearing, and to understand the language of beasts and birds. They roamed at will southwards and eastwards even as far as the Misty Mountains; but they were now few and rarely seen."

– The Lord of the Rings, At the Sign of the Prancing Pony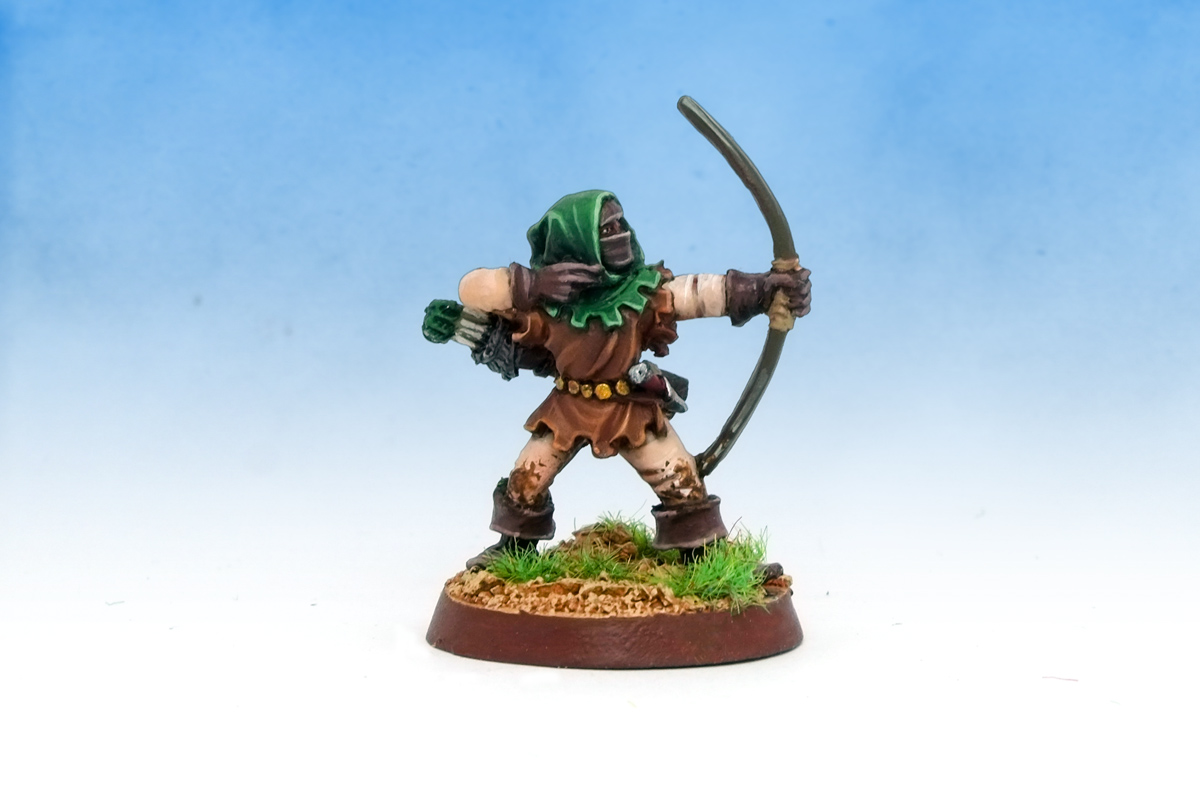 Six of the miniatures (all the ones with masked faces) are Citadel's ME-25 Rangers of Ithilien, but I've repurposed them as their distant Dúnedain cousins, as Tolkein is sparse with descriptive details. Modern Games Workshop also produce a set of "Rangers of Middle-earth" that they recommend you use as any type of forest-lurking human group.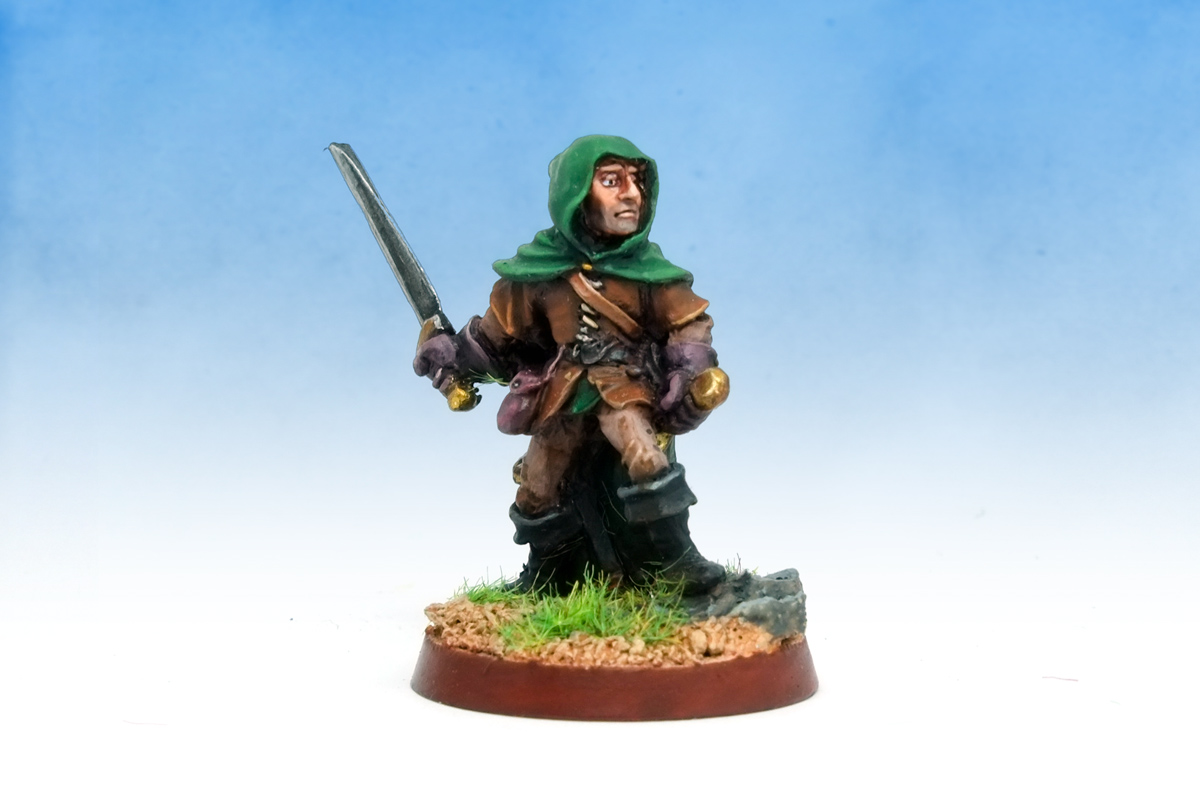 Attached to the group is the ME-12 version of Aragorn, in his Strider the Ranger persona. He's a really strong sculpt, with a weathered nobility on his face. A nice detail is that his left hand is clutching a second sheathed sword – the pieces of Narsil that he carries as an heirloom of his family and to symbolise his birthright to the throne of Arnor.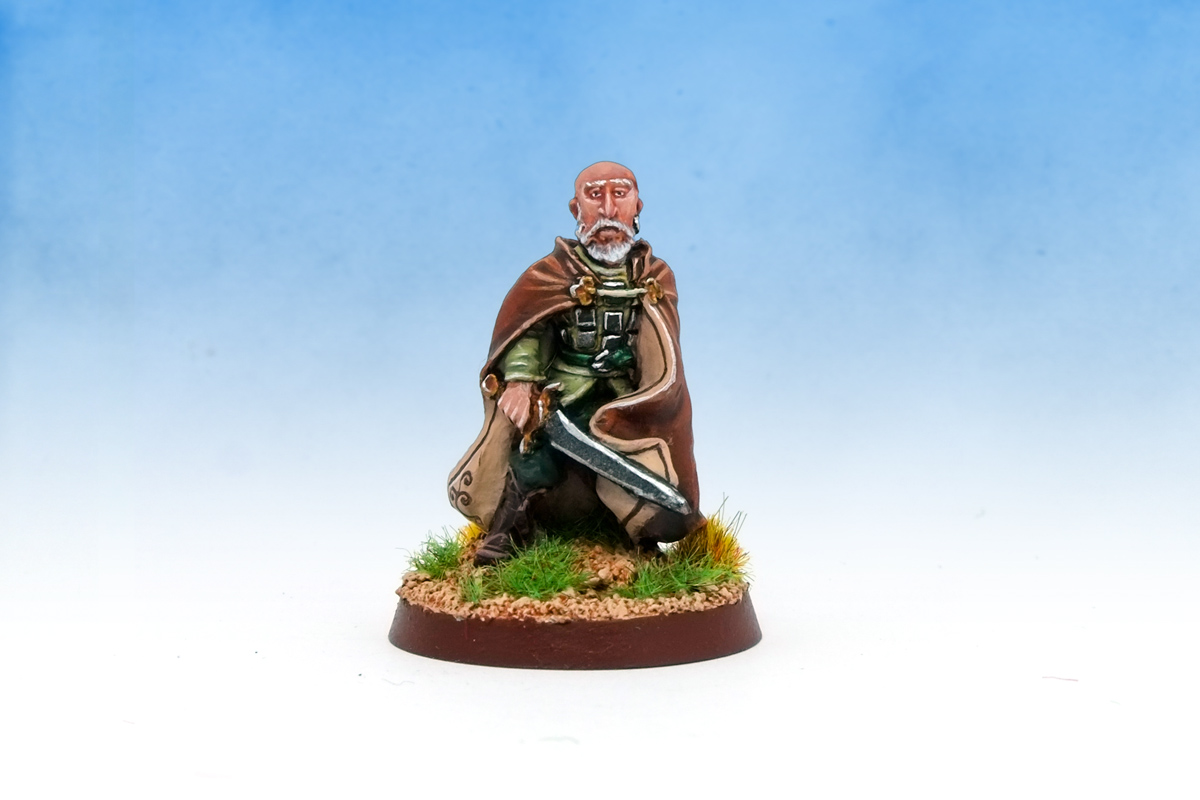 In command of the Rangers is my slaphead with an earring rendition of Halbarad. The sculpt's expression of withering disdain is his main tool for keeping the group of strong-willed loners together. Thanks to Jesper Moberg over on the Oldhammer Community for identifying the figure as a C04 Thief.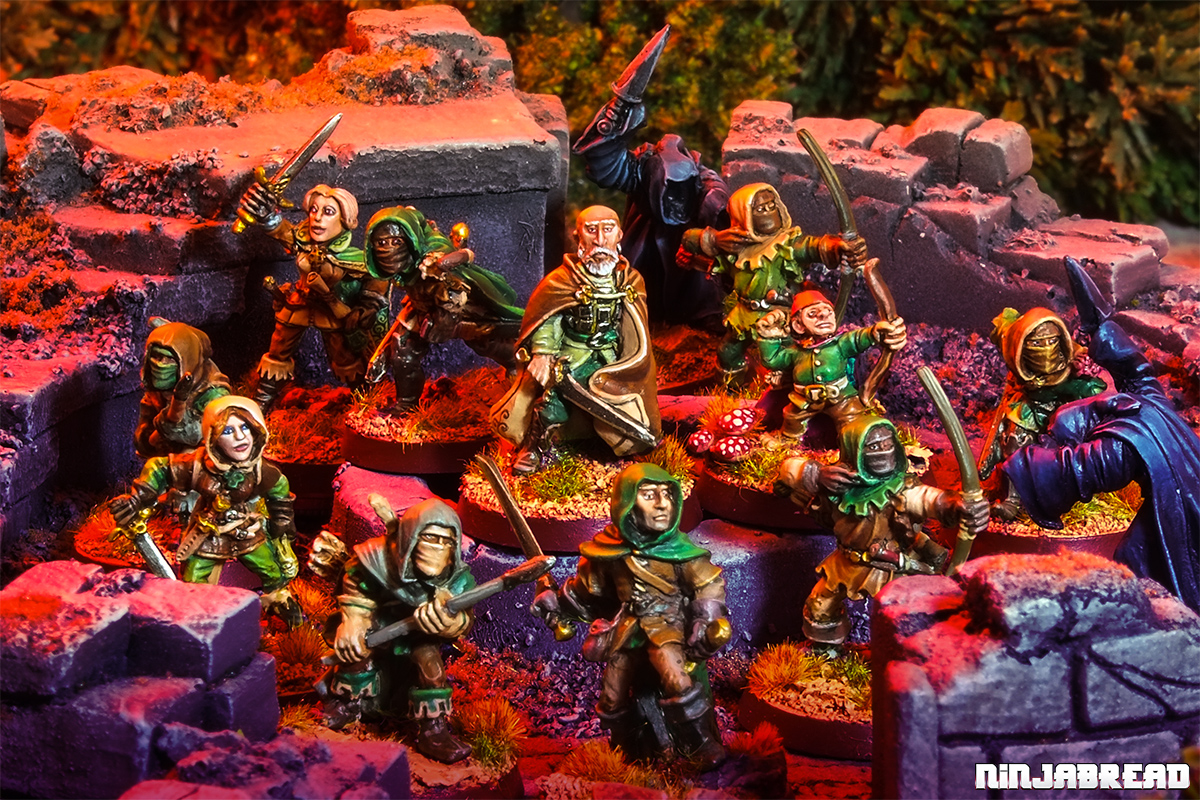 I've added some further variety to the group with a pair of Citadel's Advanced Dungeons & Dragons Thieves, and a wannabe Hobbit ranger to impress on players they're not just anywhere in Middle-earth, but defending the borders of the Shire. I'm excited to see how they get on in games against the Nazgûl and other nasties.
More from Ninjabread's version of Middle-earth soon! Novaer!