Techmarine with Conversion Beamer
Buenos dias, Ninjabread readers. Today my Mexican-flavoured vintage Space Marine army gets some Adeptus Mechanicus reinforcements. An "Adeptus Mexicanicus", if you will.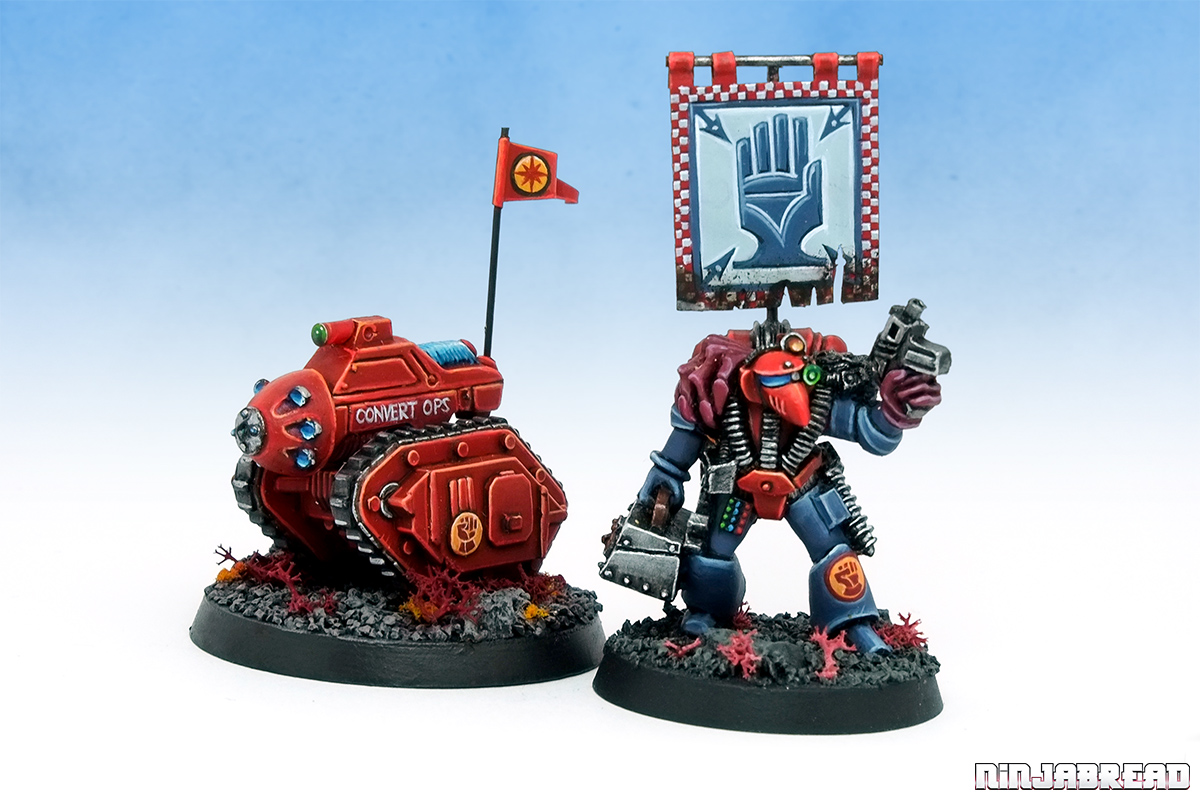 This Marine is one of the vintage Mark Copplestone designs, wearing a modified suit of Mk 6 power armour – instantly recognisable from its chest cabling and beaked helmet. What makes the Copplestone Techmarines really stand out is the wealth of bonus tech details – the toolbox, the magnifying lenses, the drillbit and equipment mounted on the belt. They're a joy to paint.
The gnarly witch hand sculpted onto the right shoulder is the original symbol of the Adeptus Mechanicus, before it changed to the skull cog of today.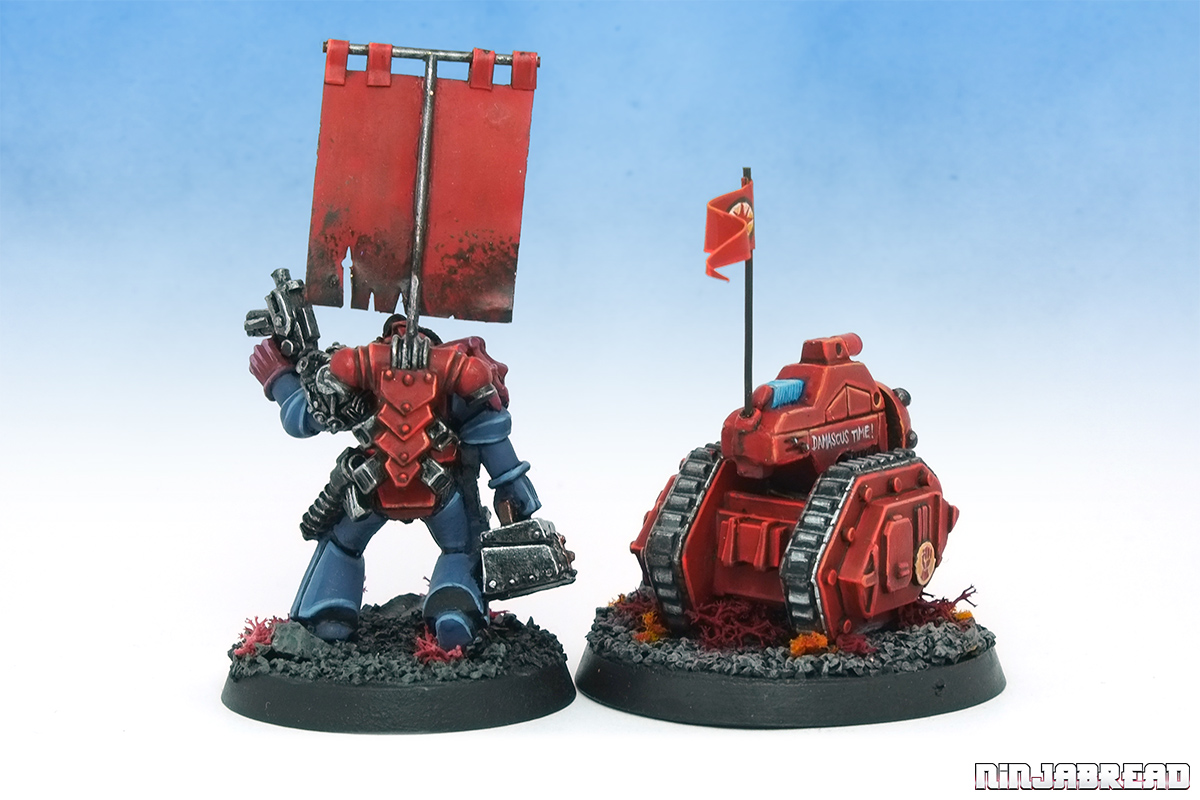 Back in the olden days, Techmarines were just basic lads with a bolt pistol, who you had to field one for each vehicle or support weapon in your army. Over the years they've grown in stature and are now mighty HQ choices striding around the battlefield with an exotic array of wargear and special rules. So that I can field this miniature in modern games of 8th edition Warhammer 40,000 and still have it backwards compatible for Rogue Trader, I modelled his modern wargear as a separate little drone.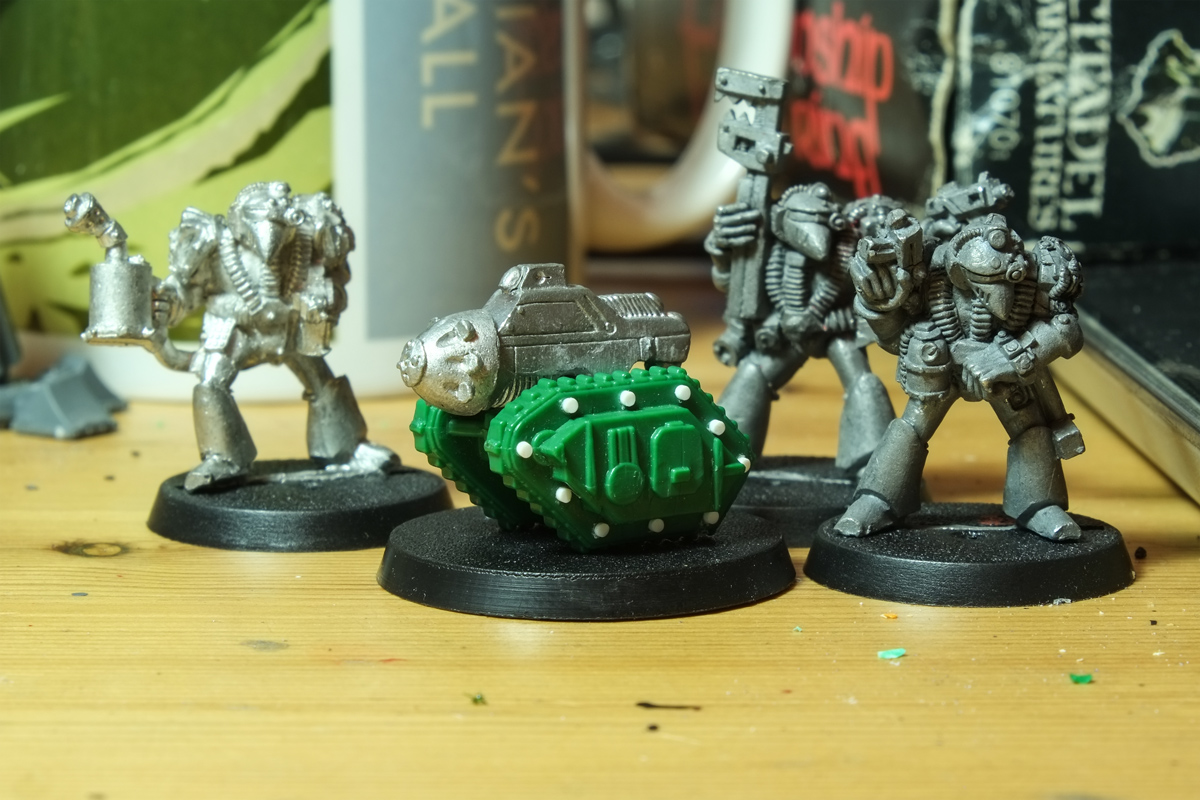 The drone's chassis started life as an upside-down 6mm Epic-scale Land Raider with the smoke launchers and sponsons sliced away. The weapon is the business end of the standard Rogue Trader Imperial Conversion Beamer, mounted on the much meatier body of a Eldar D-Cannon.
To descale it, I added big chunky rivets made from sliced down plastic tubing, and a big fat radio-control antenna with a pennant with the classic Beamer identification symbol.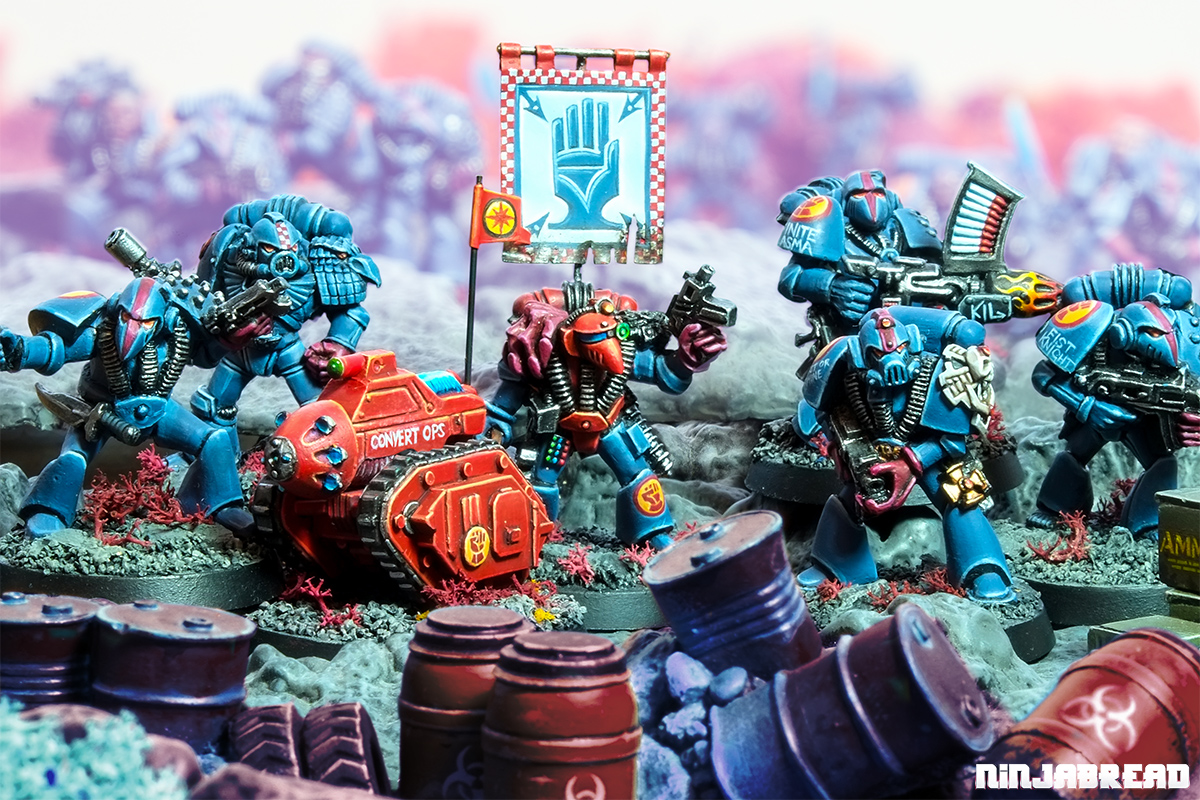 In games of Warhammer 40,000 he's been great at zapping enemies, but has yet to unlock his full potential as the army has precisely zero vehicles for him to repair. But I plan to remedy that soon with some solid lead Dreadnoughts, Landspeeders and support weapons!
Ninjabread communication complete!