Though Warpath is still a way off, I've been painting Forge Fathers in anticipation. These fellas are the elite infantry of the Space Dwarf fighting forces – the Stormrage veterans.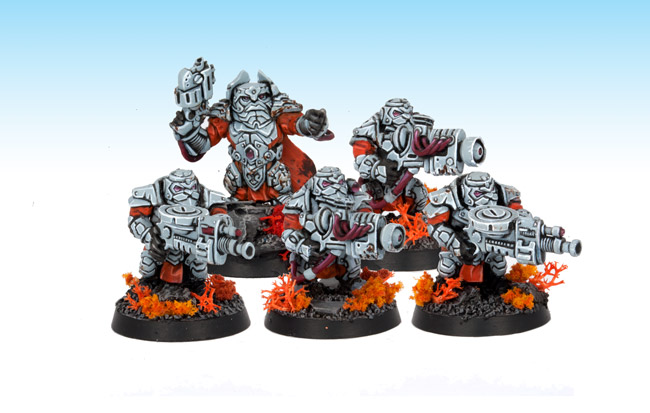 As my squads so far each have matching helmets, I swapped heads on two of these minis (the Hailstorm Autocannons) using the hot-water-sharp-knife trick. Even with their heads quite set into their torsos, this was really easy – and the heads I've removed are perfectly usable in future conversions. The Thane is uncoverted, though his base gives him height as is apt for a Warpath unit leader.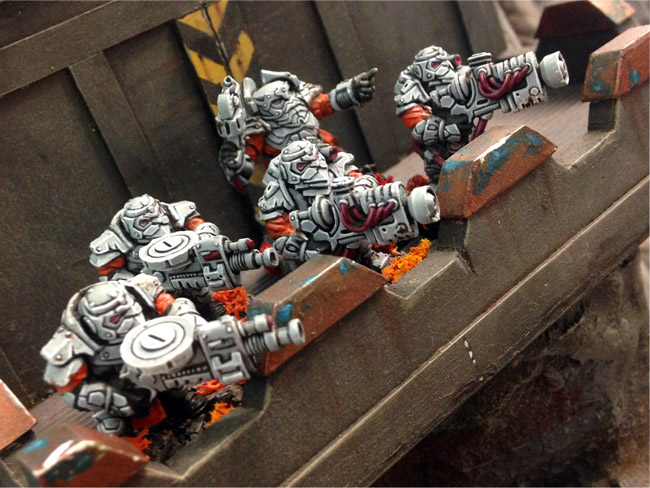 May 2020 – Ultramarines Armour Tutorial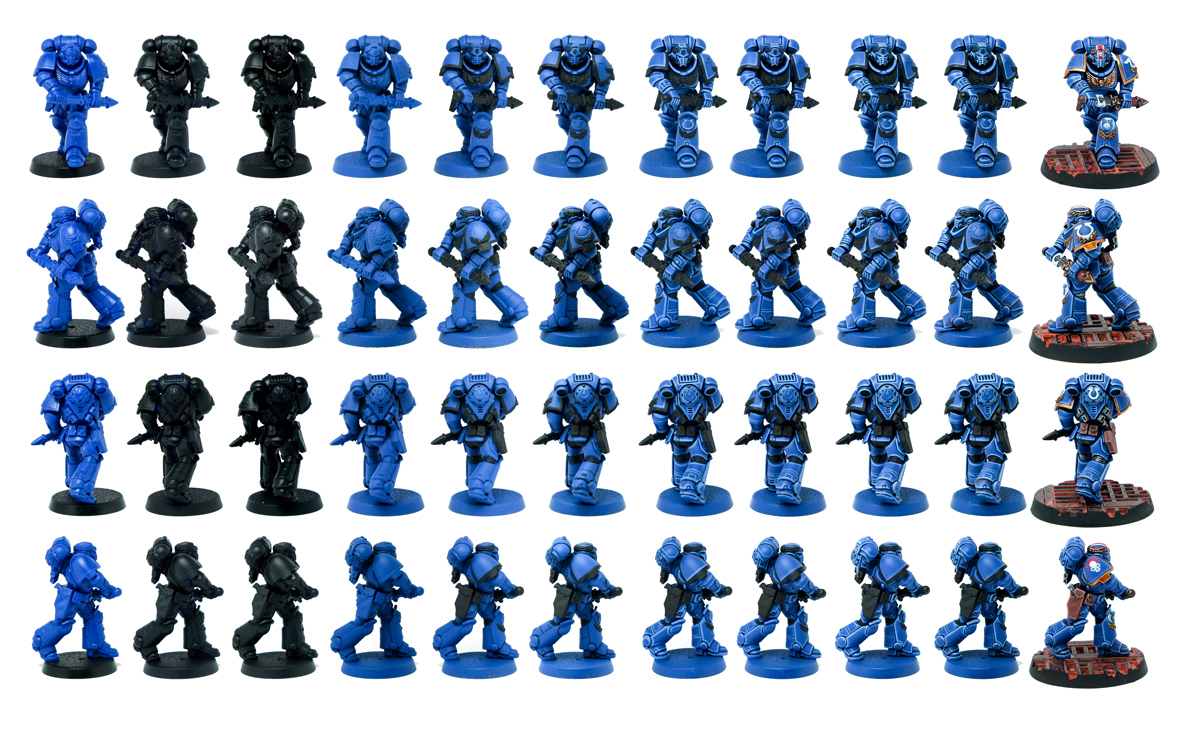 Ultragreeting, patrons. Thanks to all of you for your support for the painting tutorials this May. Welcome to new and returning patrons David, John, Chris, Keith, Roman, Nathan, Tory, Patrick, Yoni and Ed!