Squat Cyberslayer v Genestealer Patriach
It was competition time again over at the Oldhammer Community. The friendly neighbourhood Jeany-Bap-Baps challenged hobbyists to paint miniatures sculpted by the great Bob Olley, and have them judged by the Lord our Bob himself. I couldn't resist, and so I created this mini-diorama.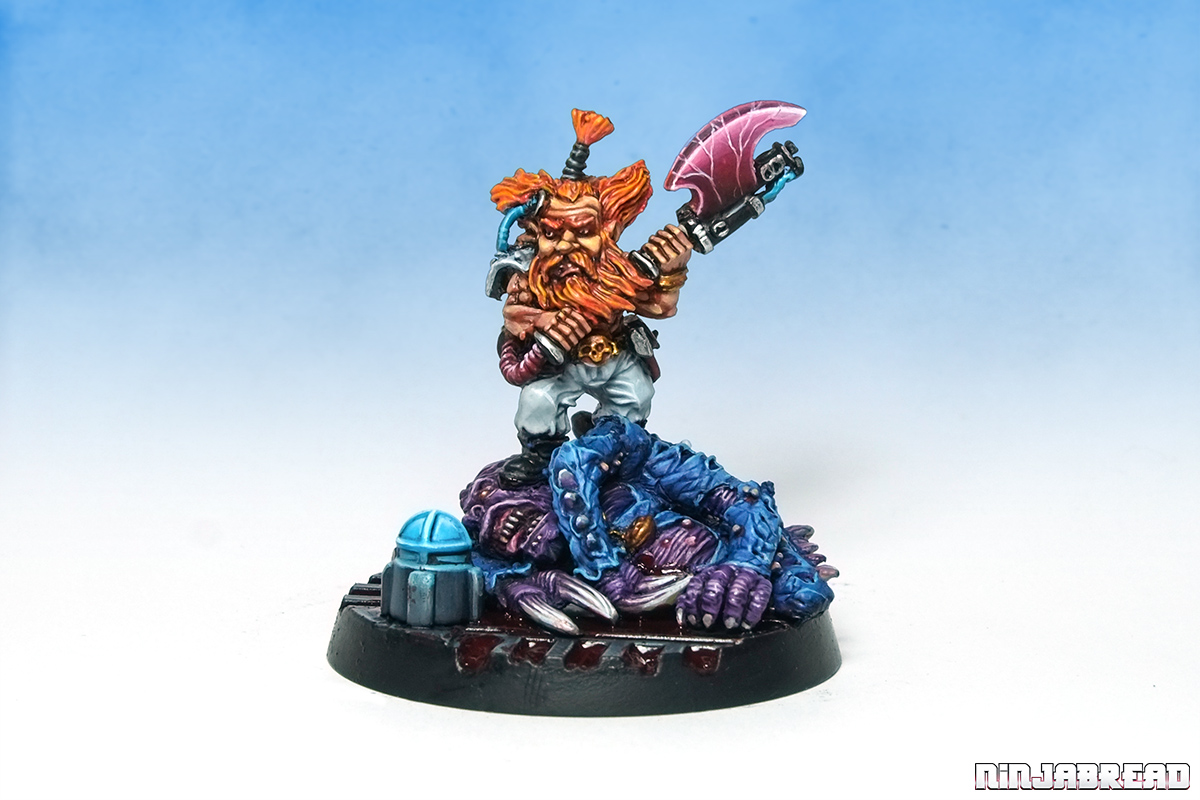 Bob Olley was one of the key contibutors to the nascent Warhammer 40,000 range, and he sculpted a huge portion of the Squat range that I've loved collecting, painting and gaming with through the years.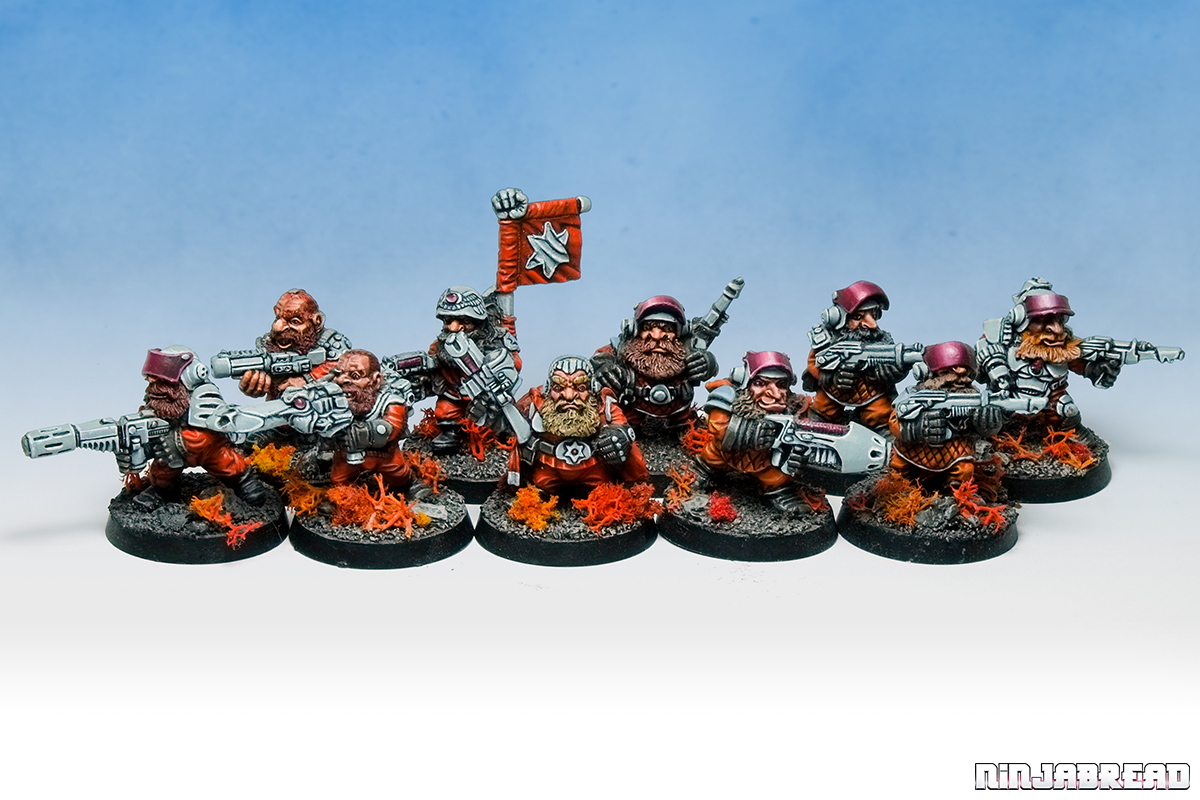 The Squat Berserker isn't actually one of those original Rogue Trader miniatures, but a hyper-limited edition that Bob sculpted for a tiny indie manufacturer that's since disappeared. I was hoping its extreme rarity would mean everyone who saw my painted casting would HAVE THEIR MINDS BLOWN with the novelty.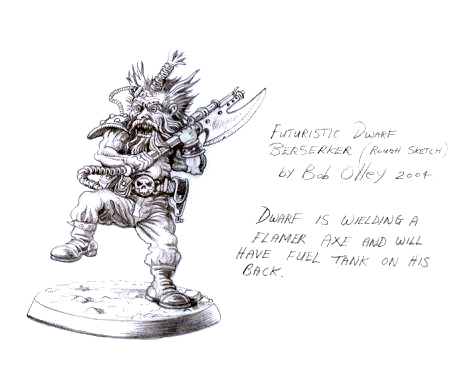 Only not. The first bloke I showed mine to simply said, "Yeah whatevs, looks like the one I did." Screw you, Paul. Screw. You.
Not only that, but turns out his blogpost features loads of other cool indie manufacturers' Squat miniatures that he also painted before I did mine. Sho3box is exactly the kind of person that turns up to cool parties wearing the same Decepticon logo shirt as you. And with the girl you were hoping to ask out already on his arm.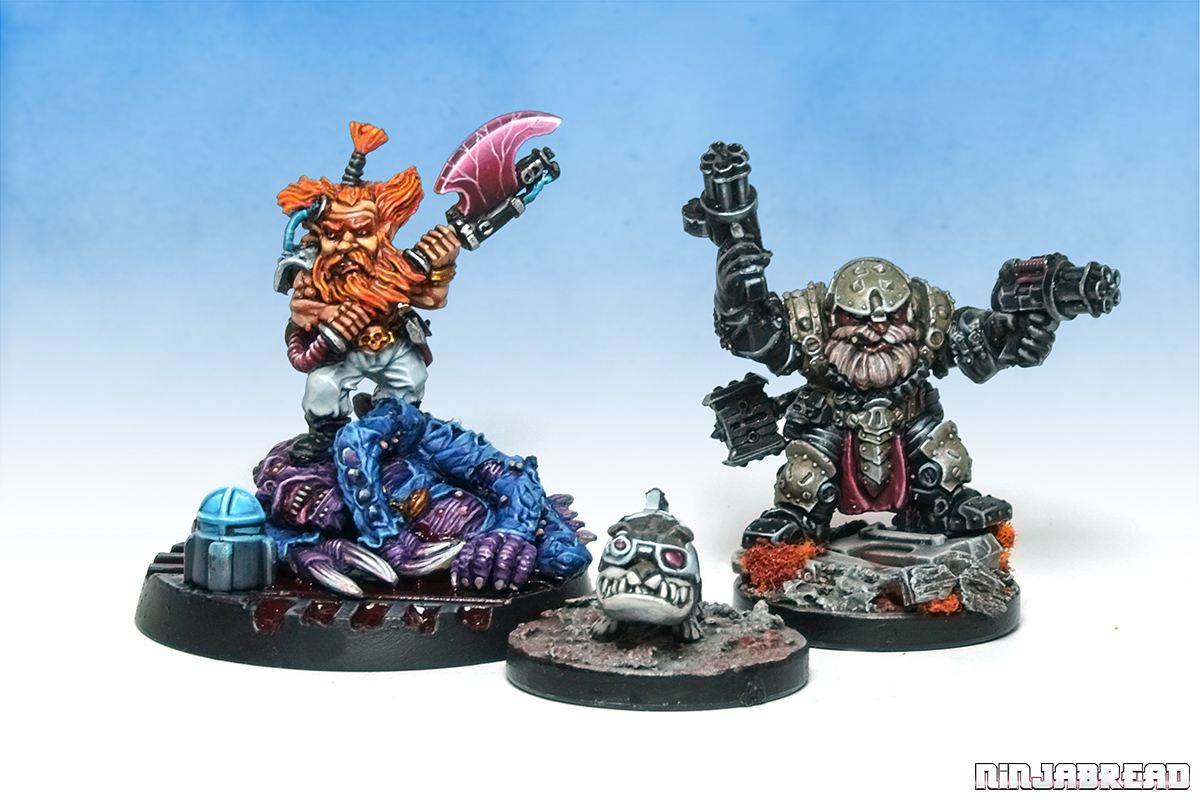 So I had to push further to ensure novelty, and modelled the Slayer standing over another Olley sculpt – an original Citadel Miniatures Genestealer Patriarch. I sawed that huge lead torso diagonally in half, and chopped apart and resculpted the limbs until I was satisfied the Patriarch was looking sufficiently collapsed, defeated, and bleeding out into the cold metal grille of the base.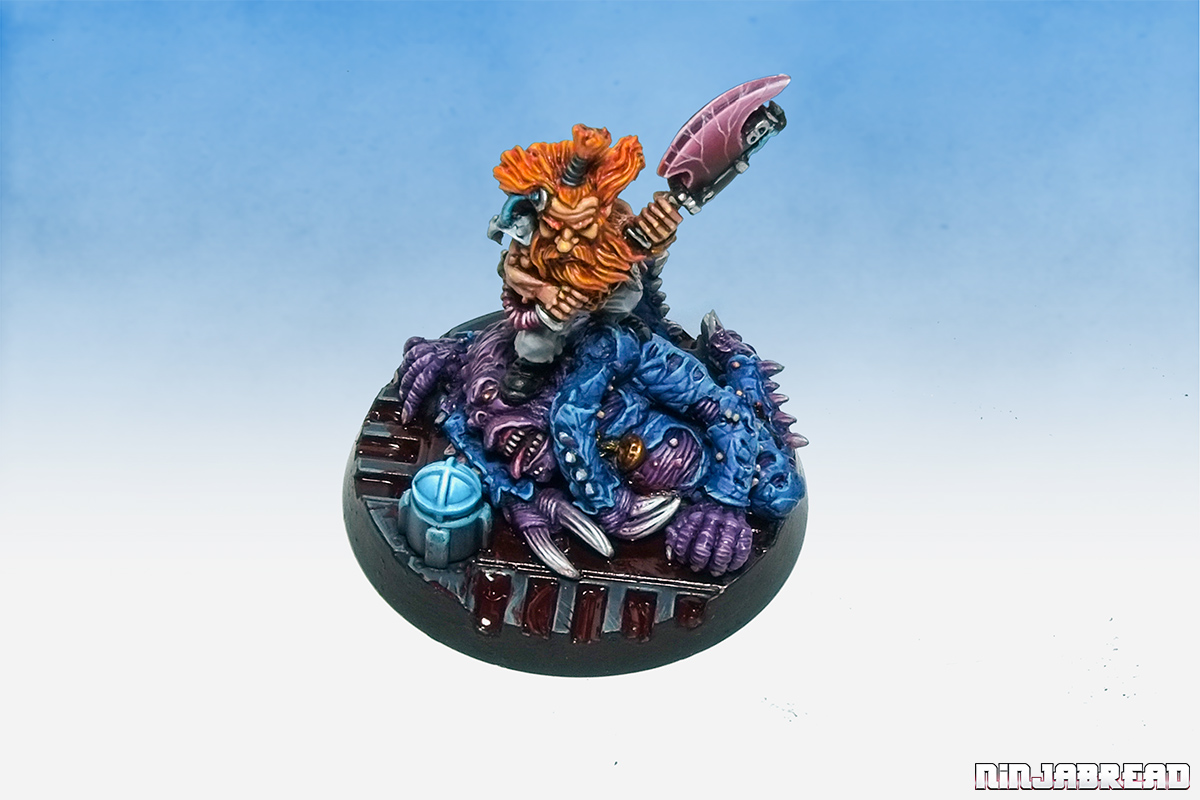 It's also the second Genestealer model I've painted recently, the first being a Locus for a wet-blended purple cloth tutorial for Patreon supporters. Check it out here!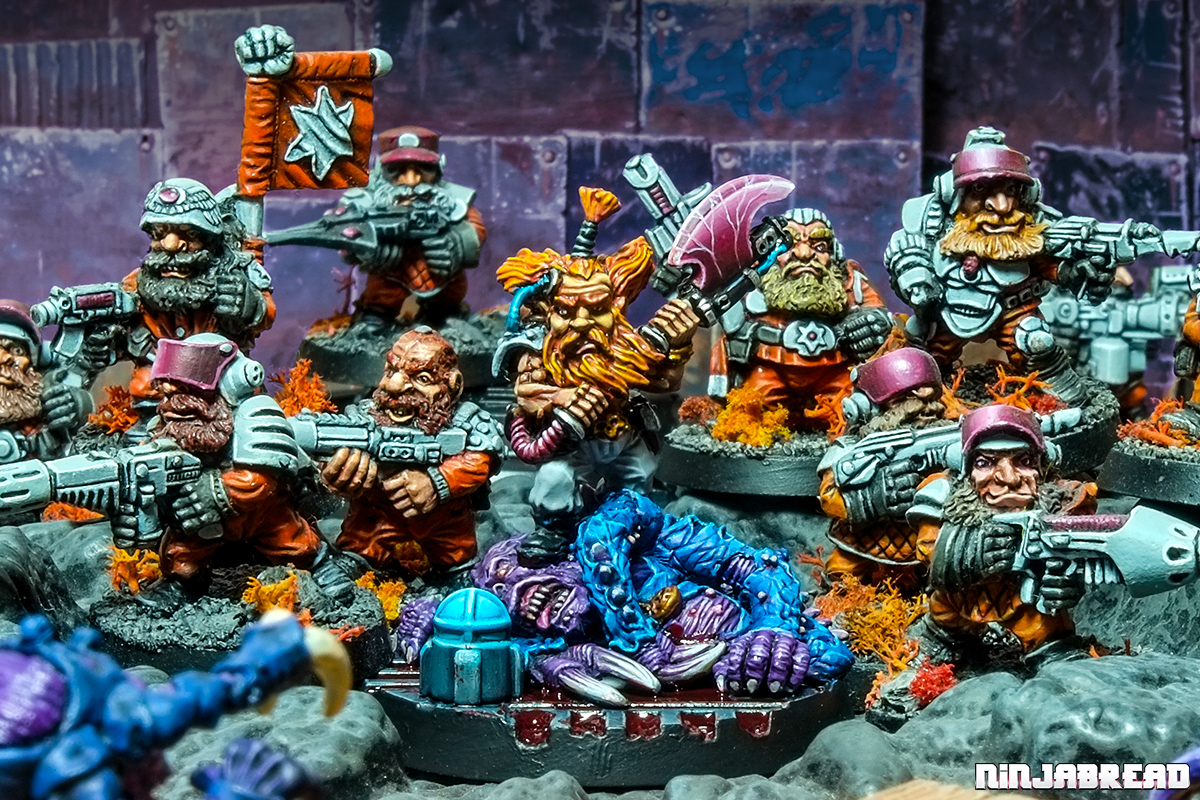 Over forty people made it to the finishing line in the Oldhammer Community's Olley competition, and we wait with baited breath to see who Bob judges the best. (If it's sho3box, I'll explode.)