The gaming table at Ninjabread HQ has a new centerpiece in the form of an absolutely giant space castle. This humungous 18″ x 18″ fortification dominates the desert landscapes of the far future – a rock solid bastion for miniature soldiers to defend. This is Fort Hardknox.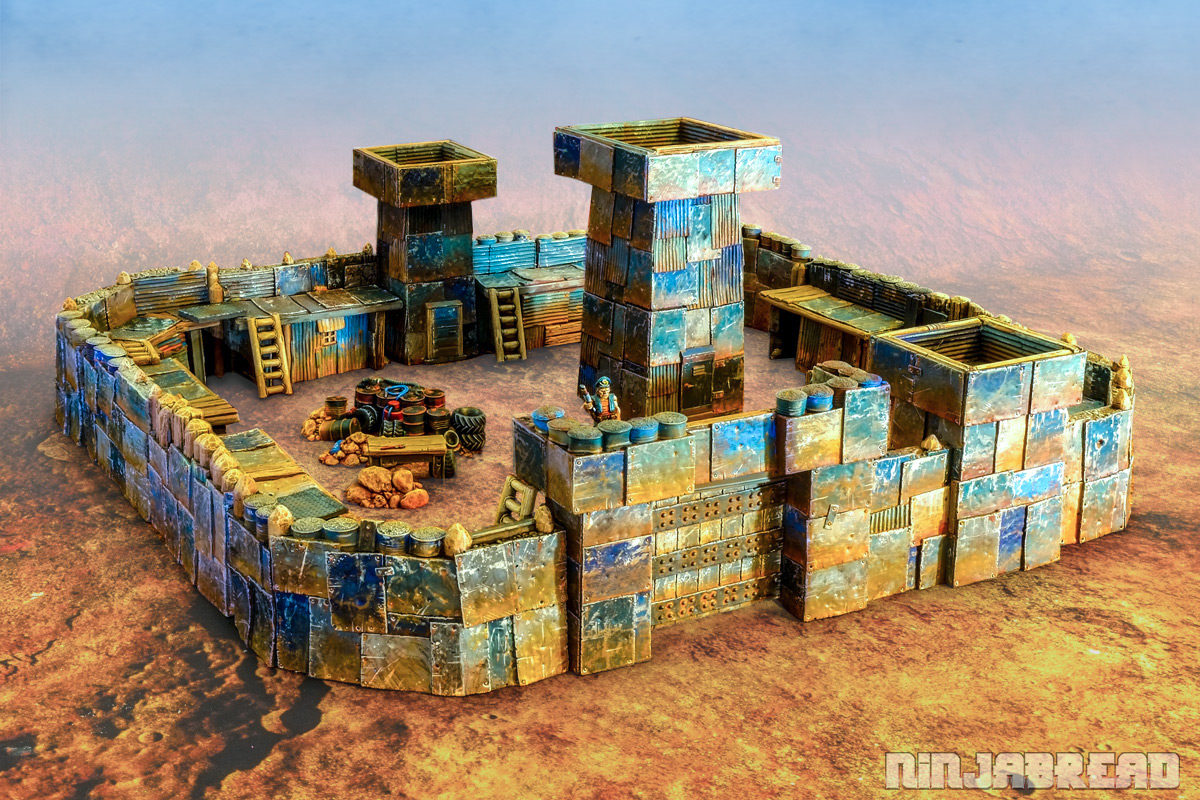 This giant resin kit came courtesy of Fogou Models. I got to paint and keep an advance casting of it in return for encouraging all of you to go and back its incredibly succesful Kickstarter campaign.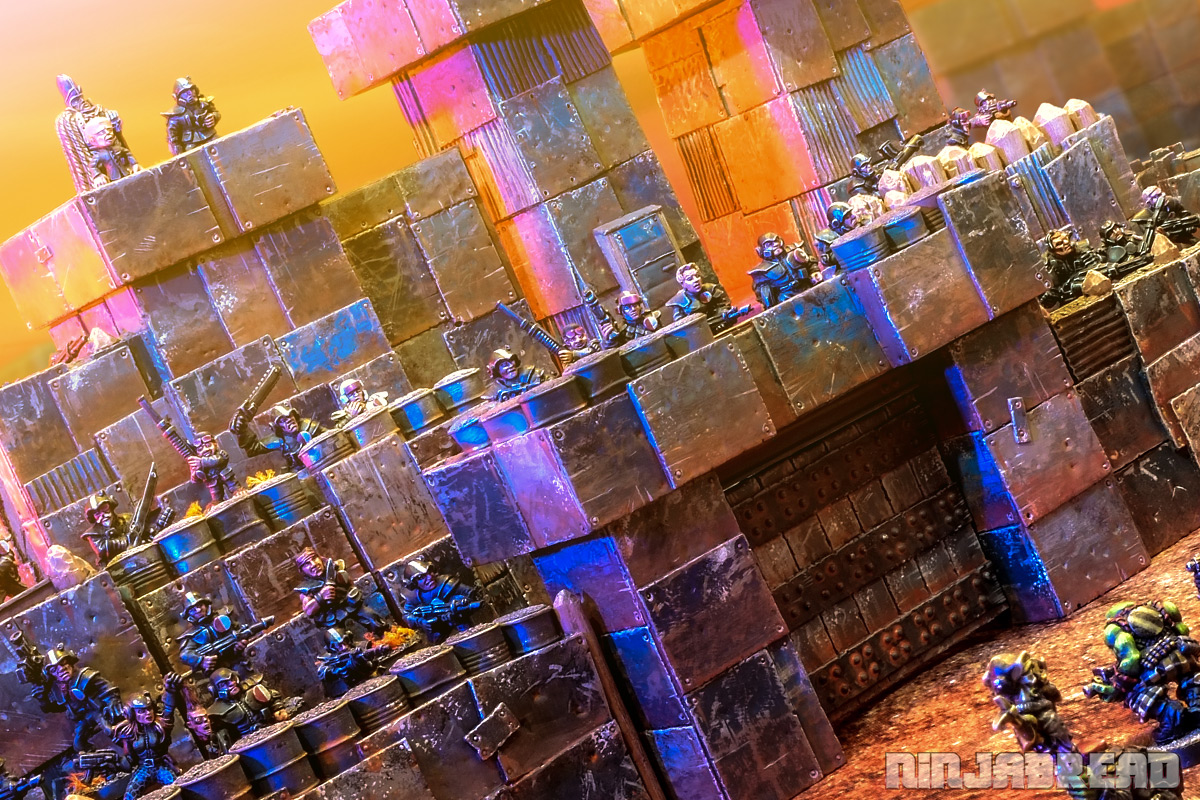 I've kept the paint scheme quite neutral so I can deploy it on the table for games of Strontium Dog, Warhammer 40,000, Judge Dredd, Doctor Who, Necromunda et cetera. It perfectly suits Mad Max, Fallout, Gorkamorka and anything with a post-apocalyptic flavour.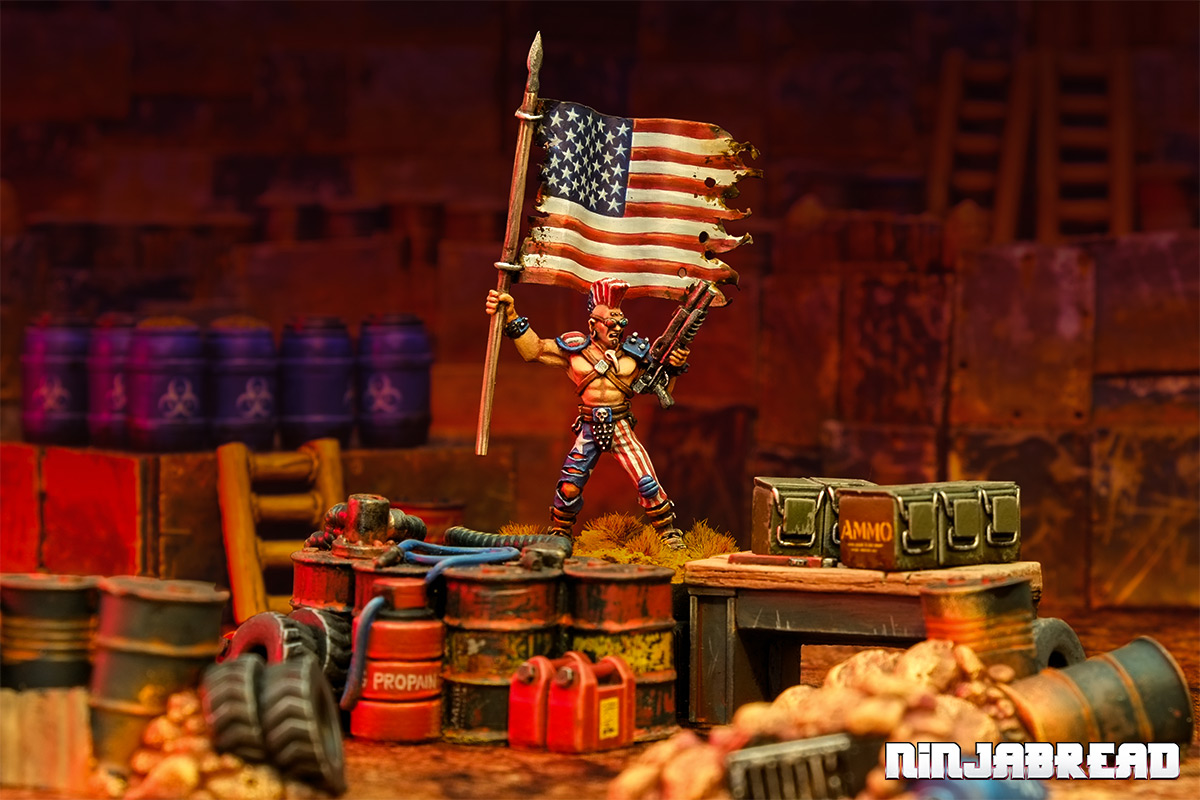 The Psycho Sam miniature was the event exclusive from the Oldhammer USA Weekend that Grove kindly gifted me. Asslessman, Lopez and Sean have all already painted this miniature in the red white and blue of the American flag, so to out-patriot all of them I modelled mine holding an actual American flag.
There's a gallery of yet more Psycho Sams in the Oldhammer Community.
Asslessman, axiom and cheetor have all painted their own advance castings of Hardknox. The four of us have been comparing notes, swapping photos and bickering about whose painting approach is the best for months now. There's talk of us combining our forts into one truly giant structure that would be big enough for the smallest of us (cheetor) to sleep inside.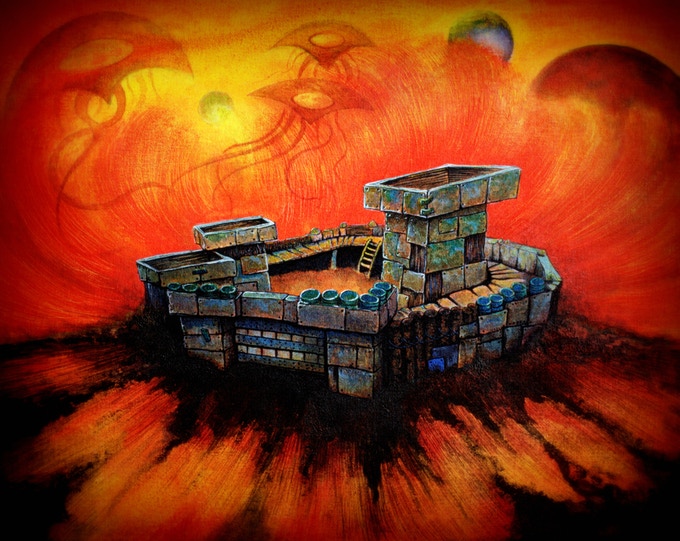 And finally, don't forget to check out the Fogou Kickstarter, ending today!