Squiggy Stardust – the Orctober Squig
It's Orctober, and as my initial plan to model and paint a Warhammer 40,000 scale Ork Spleenrippa  has stalled, I fired out this David Bowie inspired Squig.  Presenting Squiggy Stardust.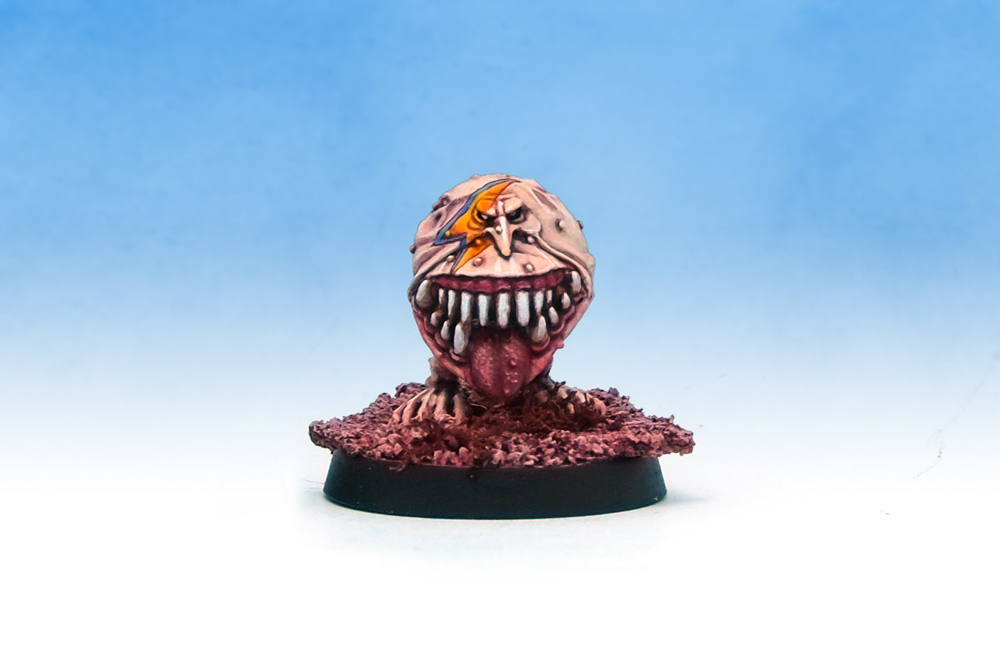 He could lick you by smiling.
Other musical Ork mashup ideas considered were:
The Notorious S.Q.U.I.G.

Red Grot Chili Peppers

Squig Squig Sputniks

Björk

Tina Turnork
(Presented there in descending order of cringe.  The ones you find most awful were the work of either cheetor, Crooks or AJ.)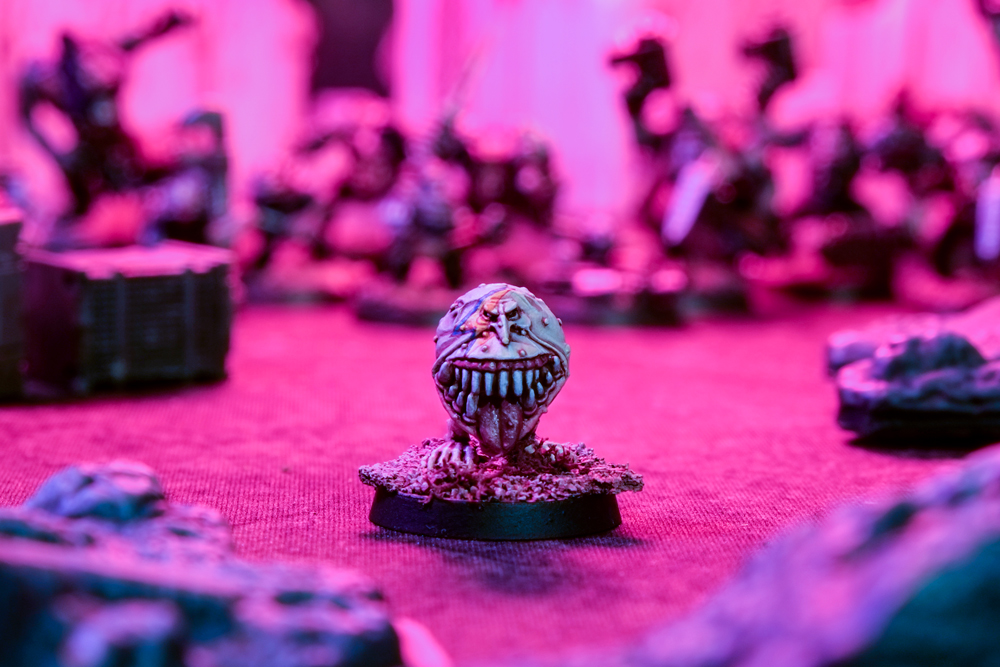 This Squig is one of the first models in my collection of Warhammer 40,000 2nd edition Orks, which will include all the Kev Adams and Perry classics.  This level of pun will not run through the rest of the project.
Got a suggestion for painful Ork/musical mashup?  Stick it in the comments.