Citadel Call of Cthulhu Gumshoe Detective
Over at the turbo-niche Night Horrors and Gothic Horror group, Ashley's running a Halloween painting competition – paint one of these mythological or Lovecraftian pieces from the titular ranges by Citadel Miniatures.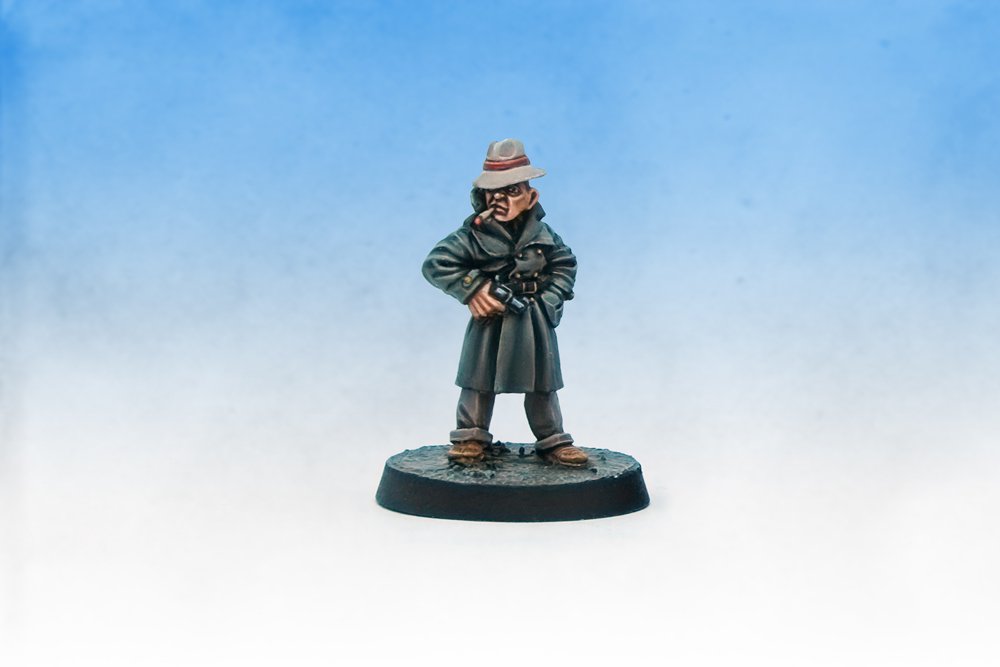 "Here's looking at you, kid."
Games Workshop had the Call of Cthulhu role-playing game licence in 1985–1987, and released a whole slew of pulp era characters to fit into H.P. Lovecraft's stories. This miniature is LE3 Gumshoe Bogart – based very firmly on Humphrey Bogart's character in Casablanca.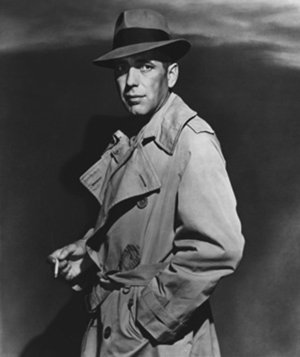 "Roleplay it again, Sam."
The miniature's cigarette doubles as a metal run-out point for casting. Even though I trimmed it down it's still a bit too long. Suspiciously long. Less Casablanca, more Casablunta.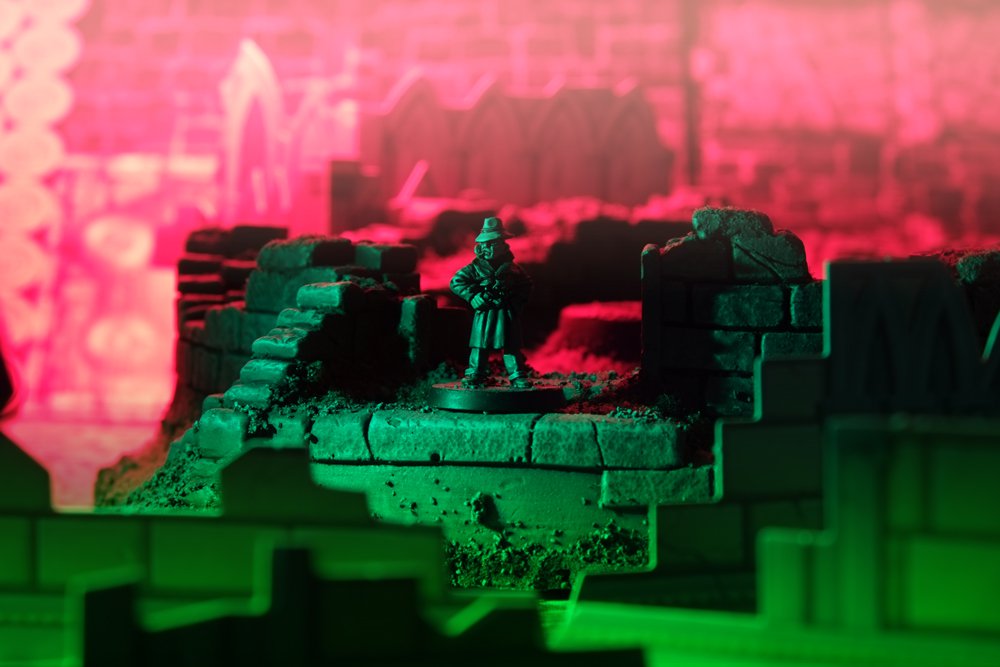 "I came to Casablanca for the water elementals."
The photo above has enough colour for two photographs, so I've thrown the next one into sepia. Sepia grunge is the cliché trick to pass off a crudely painted miniature as art – but I thought I'd still experiment with it as Casablanca was a black and white film.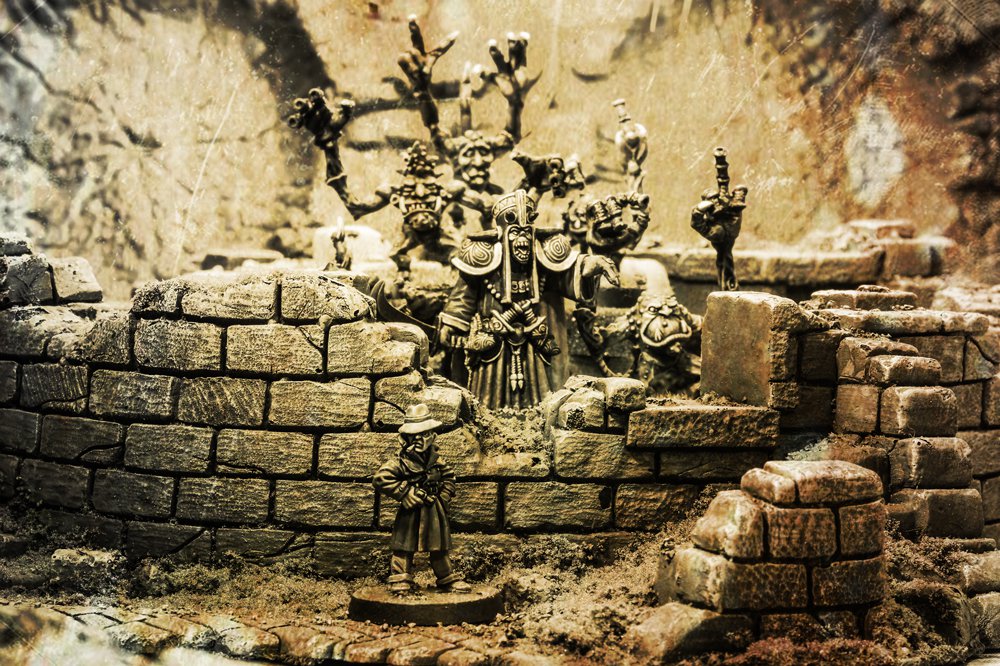 Bogart on the trail of the Valpurgius Cult.
This is the second of Games Workshop's borrowed movie characters I've painted recently, the first being Indiana Jones from the Rogue Trader RT601 Adventurers range. These two characters both wear fedoras and both call people "kid", which is a spooky coincidence. Well, it is Halloween…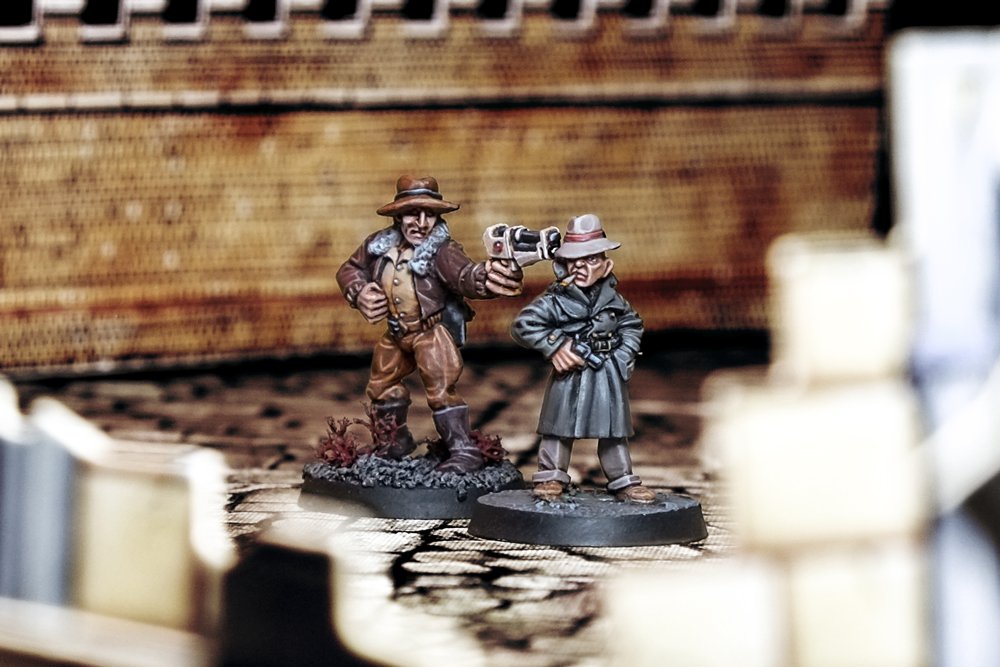 "Go ahead and shoot. You'll be doing me a favor."
I look forward to collecting some more Citadel Gothic Horror miniatures. The next holy grail is Idaho Smith – the range's Indiana Jones homage. Or the Doctor Who figures they resculpted with new heads.