on
May 25, 2014
at
6:12 pm
I've kicked off a new squad for my Squats. Whereas to date I've stuck to the Perry sculpts, this squad is composed of the second wave of Bob Olley's Ironclaw releases.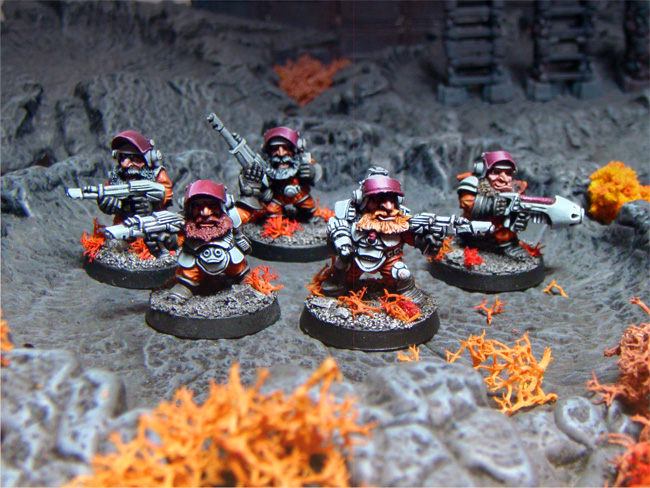 Left to right: Trooper with Laspistol, Sergeant with Laspistol, Trooper with Lasgun, Trooper with Laspistol and Hand Flamer, Trooper with Plasma Gun
In the future I'll separate these models out so I have a squad with Laspistols and a squad of Lasguns.  But the Trooper on the far left is causing problems – he's identified in Citadel Catalogue 1 as armed with Laspistol, but he's holding it in TWO hands as though it were a Lasgun. I'll have to check the rest of the range to if the weapon design crops up again.