A child-aged Curis attempted to paint the single Skaven Clanrat from 3rd edition Talisman.  The paintjob went so badly it's taken over twenty years before an adult-aged Curis returned to painting Skaven miniatures.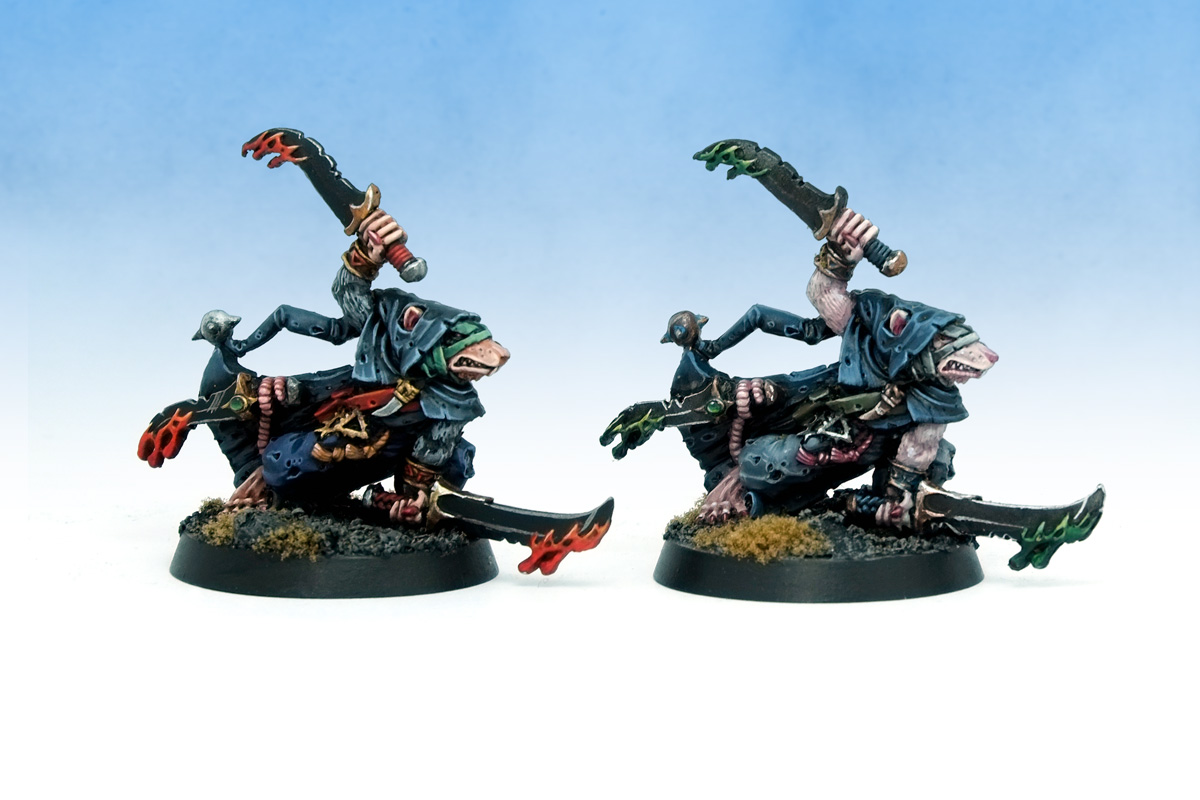 Double Dragon Rat.

This is classic Jes Goodwin Deathmaster Snikch.  Twice.  The left-hand one is painted as a straight copy of the 1993 'Eavy Metal scheme; the right-hand one is painted in the 2009 'Eavy Metal scheme used on Seb Perbert's redesigned Deathmaster.  Seb followed Jes' original sculpt so closely that porting the new scheme onto the old miniature felt like being on auto-pilot.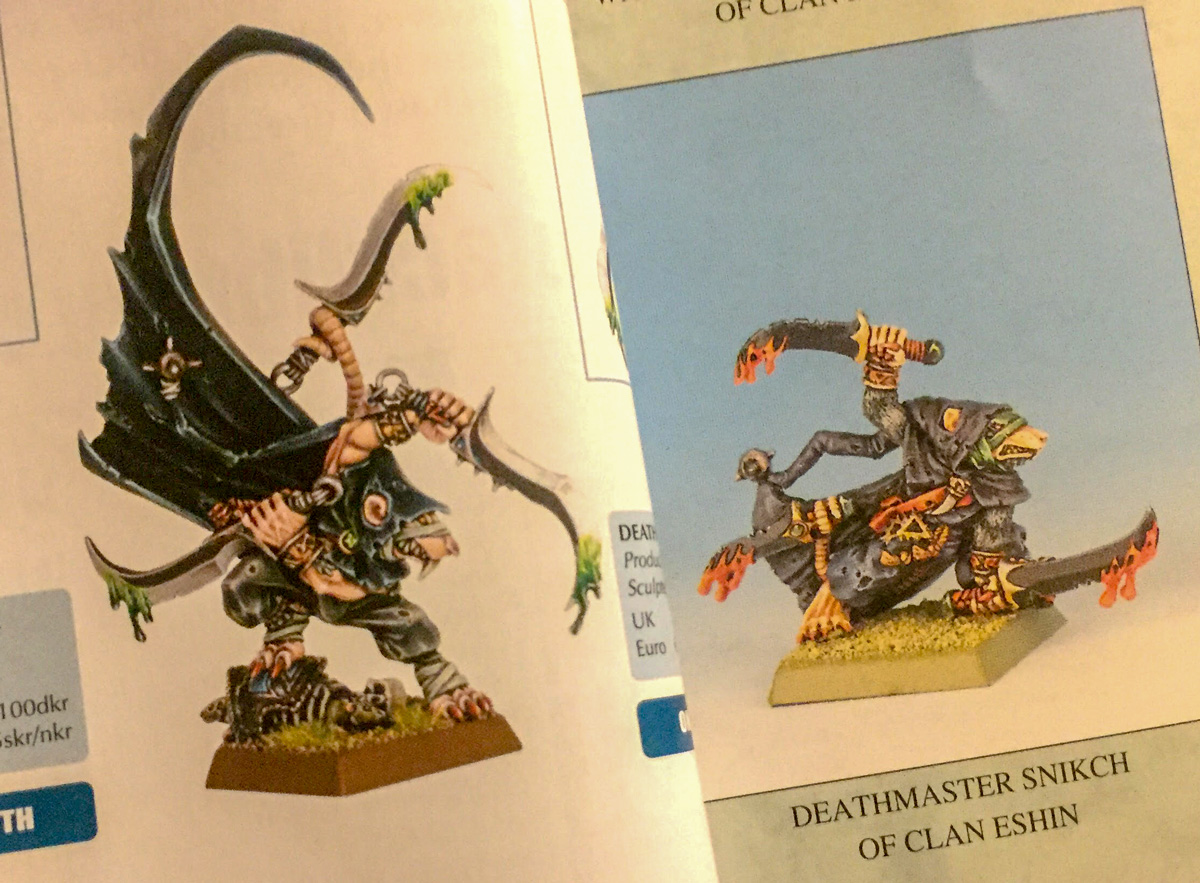 'Eavy Metal Deathmasters.

But why paint two of a unique special character?  Well, Snikch and Snikch are standing in as the Deathrunner and his illusory double in my Warhammer Quest: Silver Tower project where every model is replaced with a 1990s equivalent.  Snikch kept his exact location a secret to spread maximum fear – I'm imagining an illusory double as a manifestation of this Snikchitsu.  The rules for the Deathrunner mean he's an absolute fiend, so it's apt to represent him with this Herohammer icon rather than a standard 1990s Skaven Assassin miniature.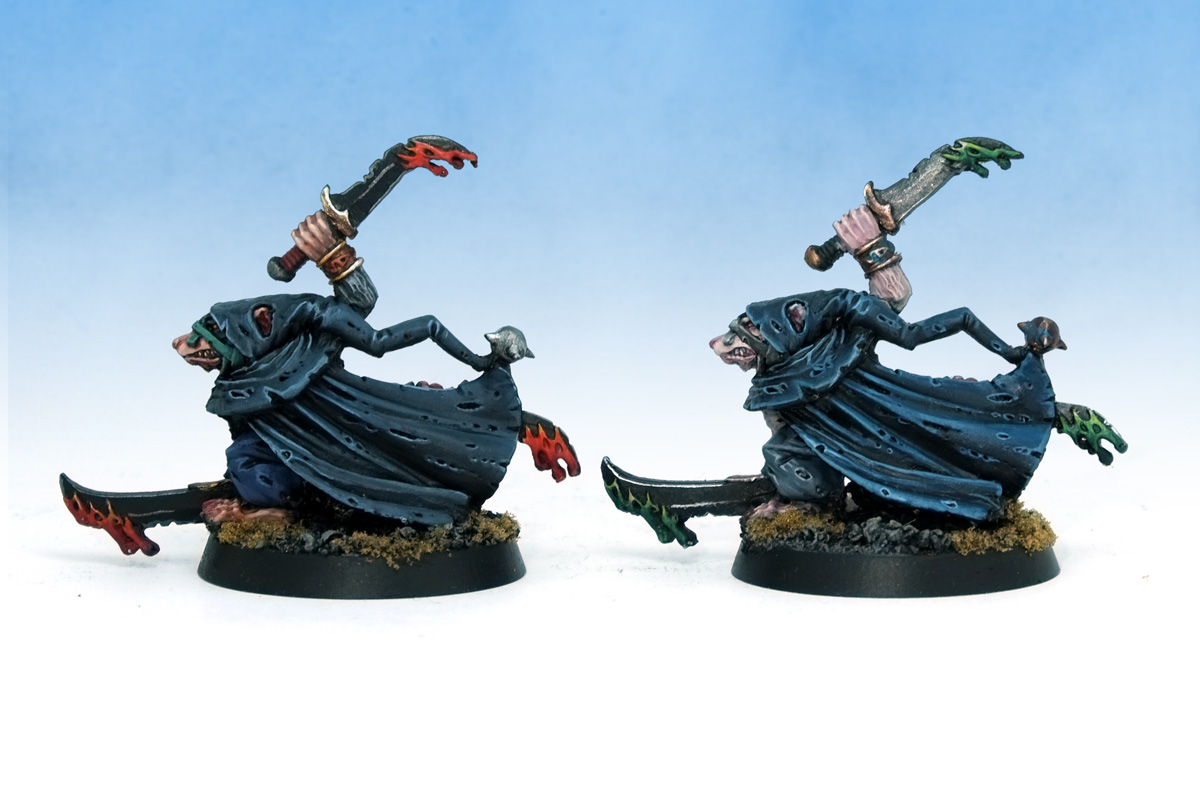 Ninja Skavens put the "rat" in karate.

The Snikchs took less than an evening each to paint, which I found surprising as they're super-chunky miniatures and packed full of detail.  I think the damage and wear on the second-hand castings (particularly noticeable on the triangular shuriken) stopped me being overly fussy with highlights.  And the bulk of the miniature is a big black cloak – black being one of the quickest colours to paint.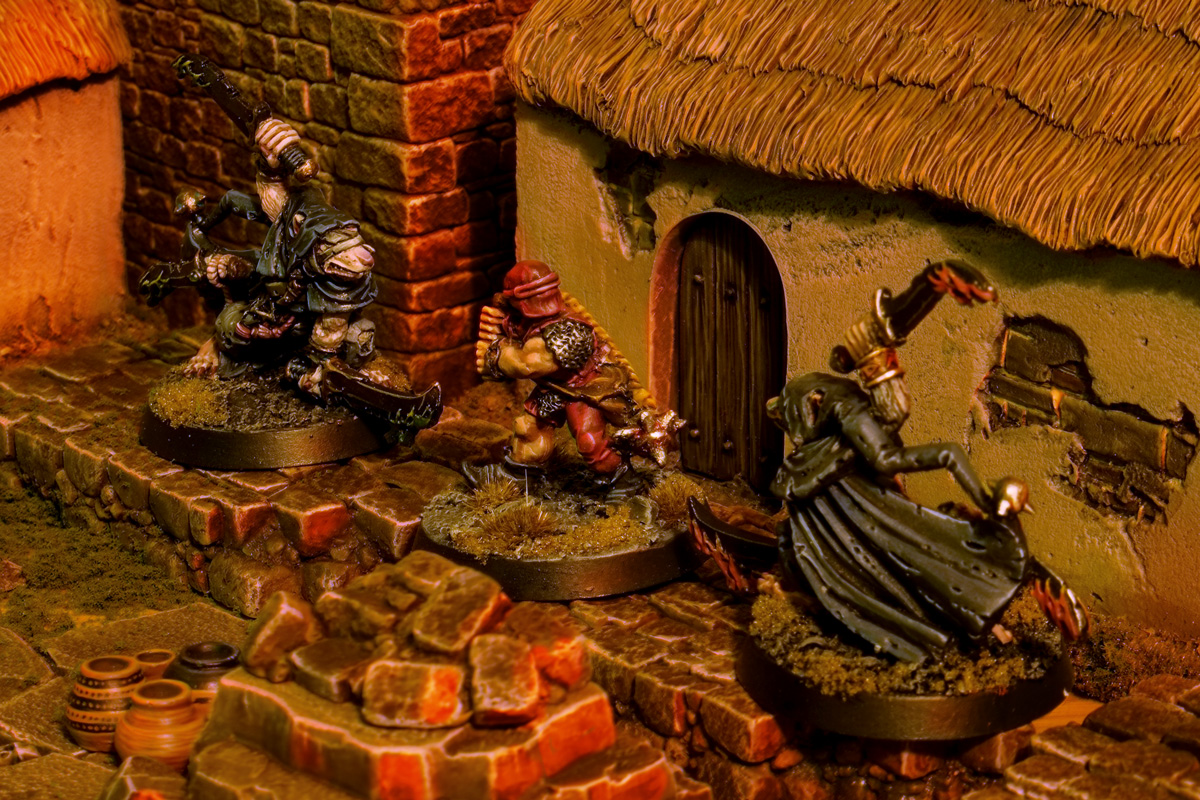 The Ninja Chaos Thug trying to work out which of the Ninja Rats is real.

There's twenty retro miniatures so far in the Silver Tower project!  Check out the 1990s Pink, Blue and Brimstone Horrors here.   Check out the 1990s Kairic Adepts here.  And check out the 1990s Kairic Acolytes here.  Coming soon – fur and gold.