Vintage Silver Tower Tzaangor
Back into Tzeentch's Silver Tower! But this is not just any Silver Tower, this is a Silver Tower stuck in the past – when metal miniatures reigned supreme. I've painted six Citadel Tzaangor from 1990 – the greatest of all times. (Ha! Sly goat reference!)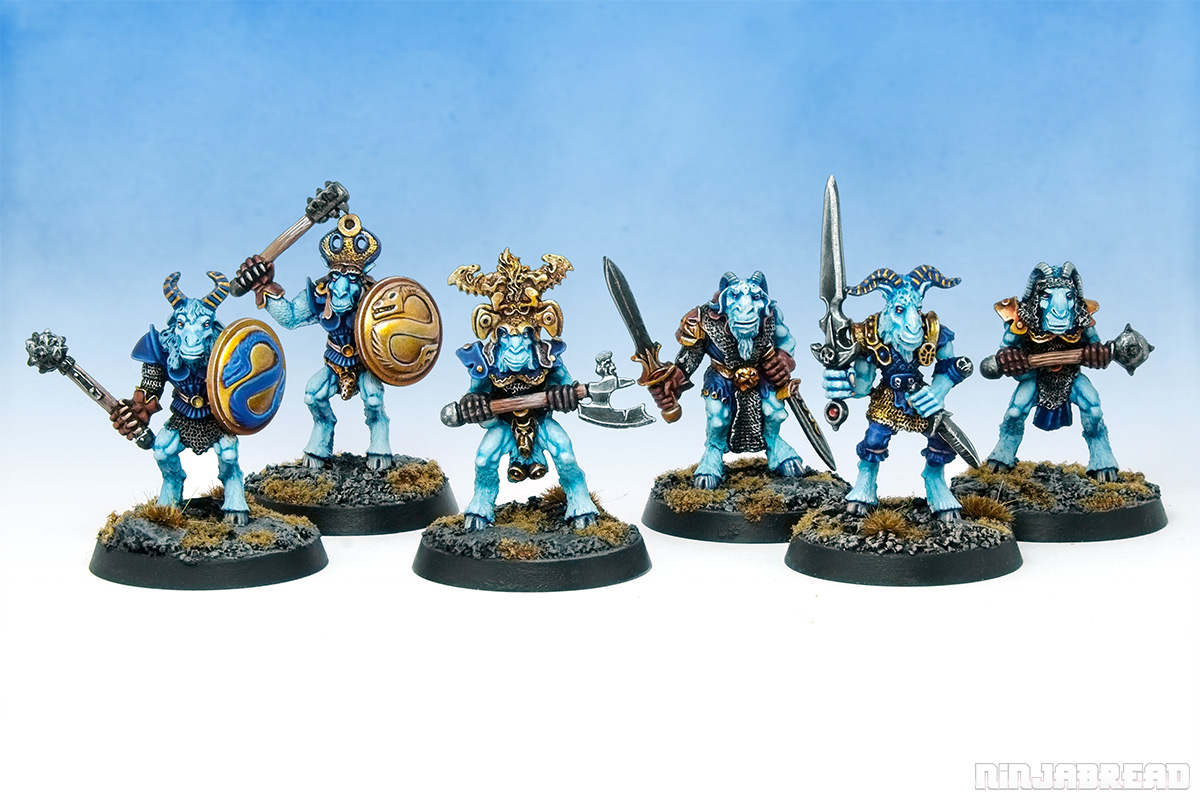 These are all wonderful Bob Olley sculpts that are packed with weird and flamboyant details like the exotic head-dresses, ornate armour, and bizarre codpieces. Two of the Tzaangor in the range didn't see release as their obscene helmets were spotted in time. (You can see the notorious unreleased versions at CCM.)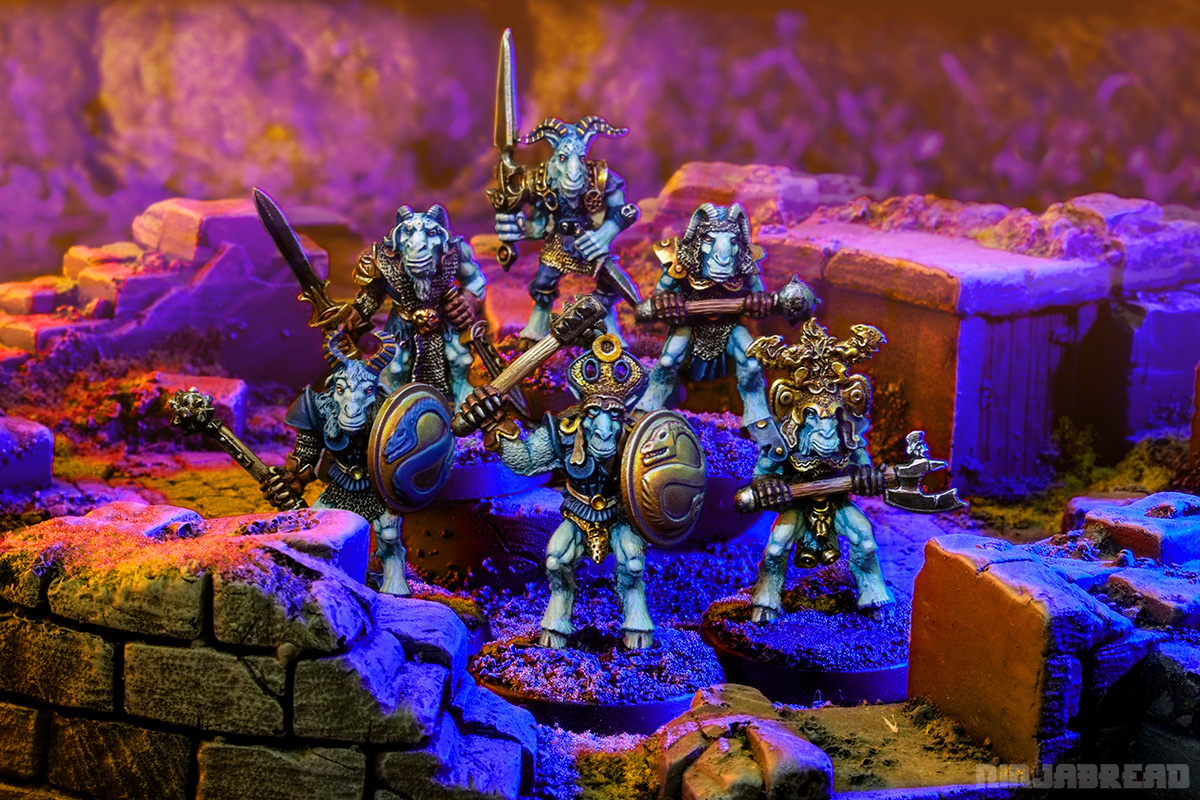 Tzaangor have "brightly colured or exotically patterned fur" according to Realms of Chaos, so I went for an unnatural turquoise colour. I'm unsure if the combination of bright colours and smiling anthropomorphic animal fuzz pushes them into My Little Pony territory, but hey ho! Their armour is blue and gold to give off an Egyptian-cum-Tzeentch vibe, and two have horns in alternating stripes like a pharoah's head dress. There's some minor weapon swaps to bring them in line with the Silver Tower game requirements, and one has a Light Acolyte sword to show they're part of the same force. The Marauder shield with the serpent motif (thanks to Mr. Saturday for sending me them) further echoes the Light Acolytes whose staffs and belts feature a snake motif. Chaos Snakemen will have to be part of this force in the future!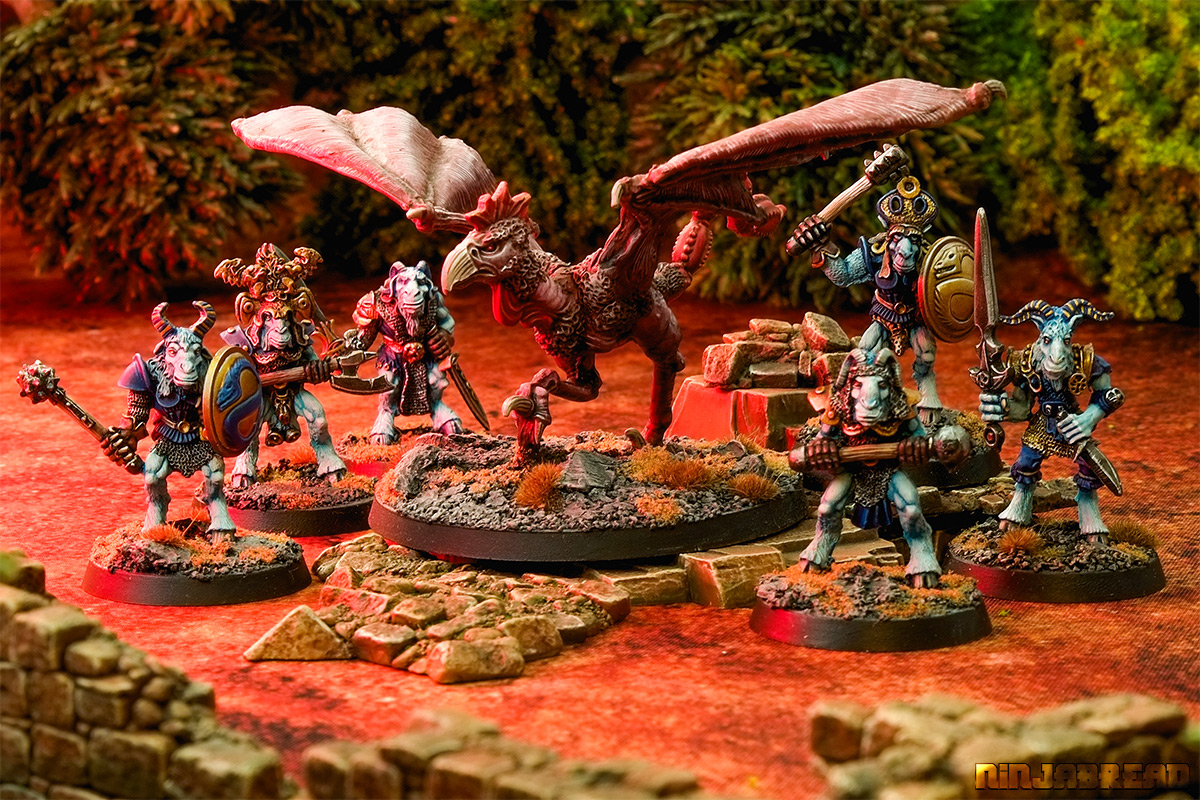 That's twenty-six of the vintage Silver Tower denizens now painted (Skaven here, Acolytes here, Light Wizards here and Horrors here). Now I can convert a classic Ogre into the Ogroid Thaumathurge – watch this space!
Regal Blue Cloth Tutorial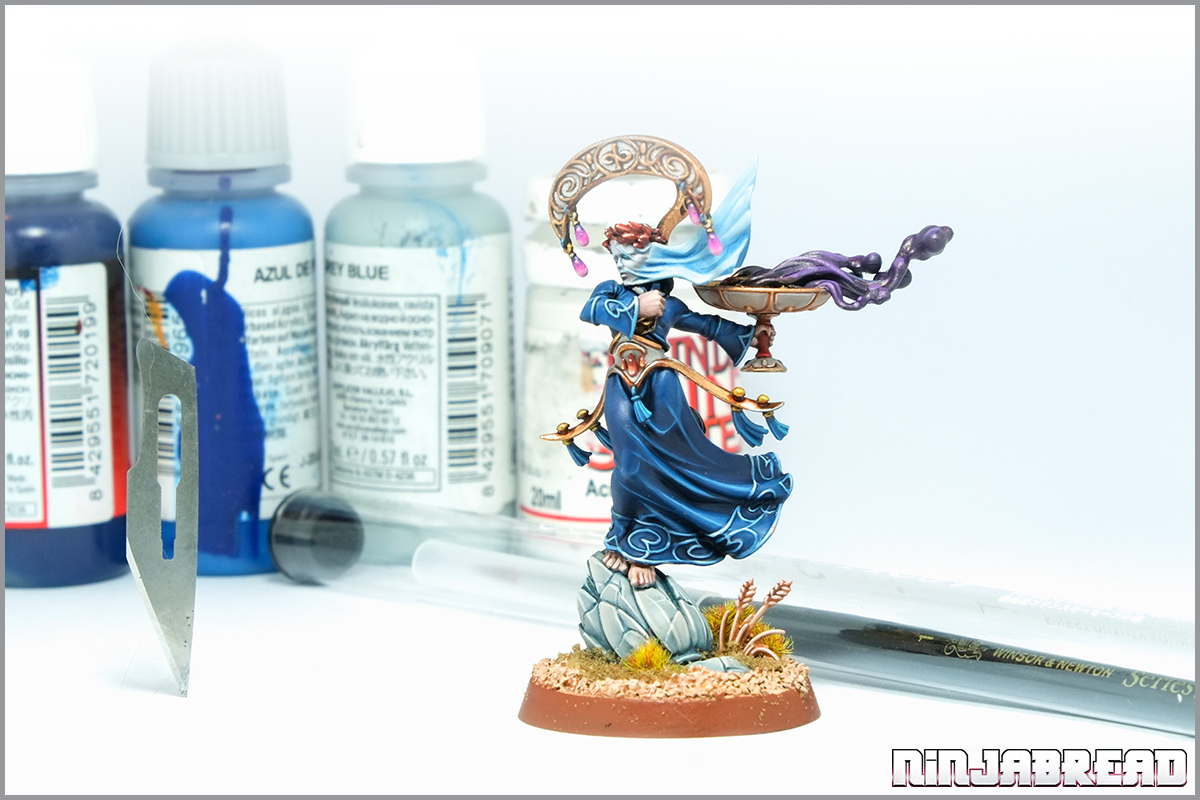 Hello everybody, welcome to another slice of delicious painting tuition cake. Thanks to each and every one of you that's subscribed, and special welcomes to first-timers Philli, Joe and BigManWithFacilitiesForThat. Today we're continuing the Colours of Cloth series with the help of a Scinari Cathallar from Warhammer Age of Sigmar'sC Lumineth Realm-lords.