Merry Christmas, Ninjabread readers! This Christmas Eve we turn the clocks backs to 1985, and Citadel Miniatures are celebrating the festive season with the release of this gem – the LE6 Space Santa.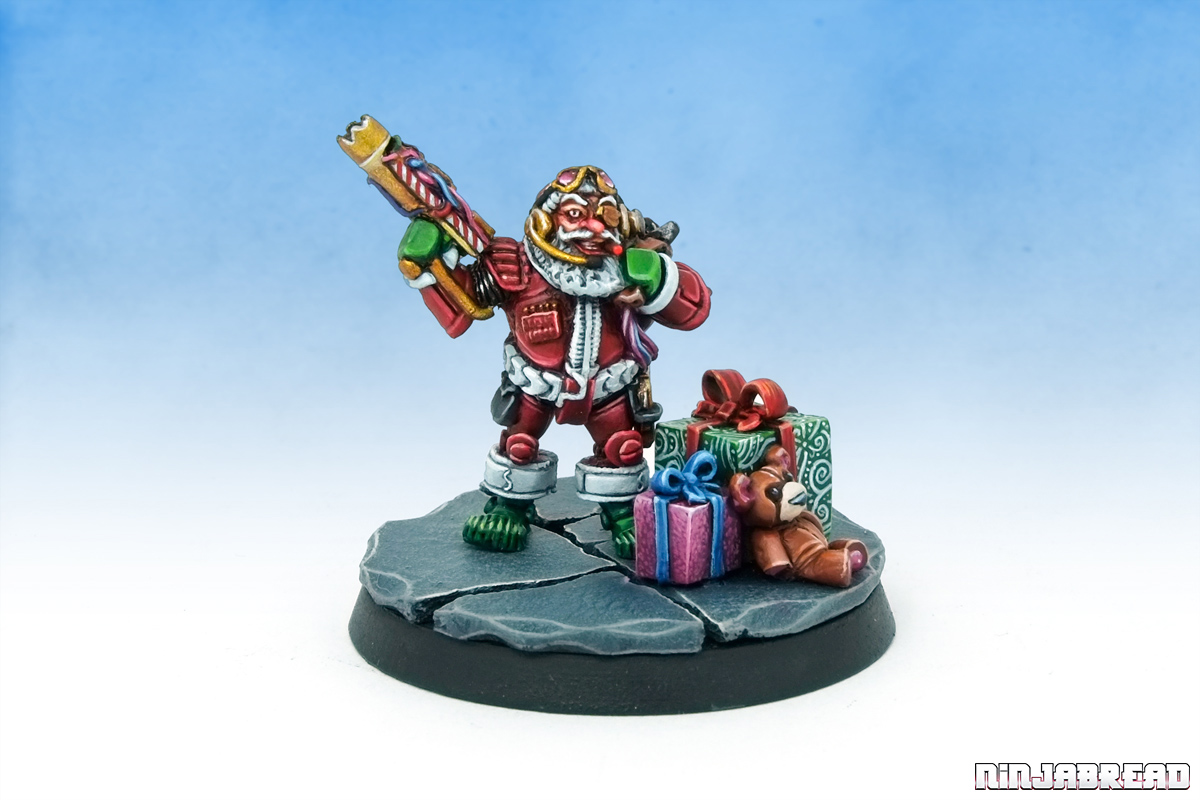 Space Santa is a Bob Naismith classic, covered in details that transform our jolly pagan icon into a badass – toting his cracker gun with a backup thigh-holstered pistol, Santa chomps down on his cigar and squints into the far distance with his one good eye to call in a tactical airstrike from Rudolph from his headset microphone.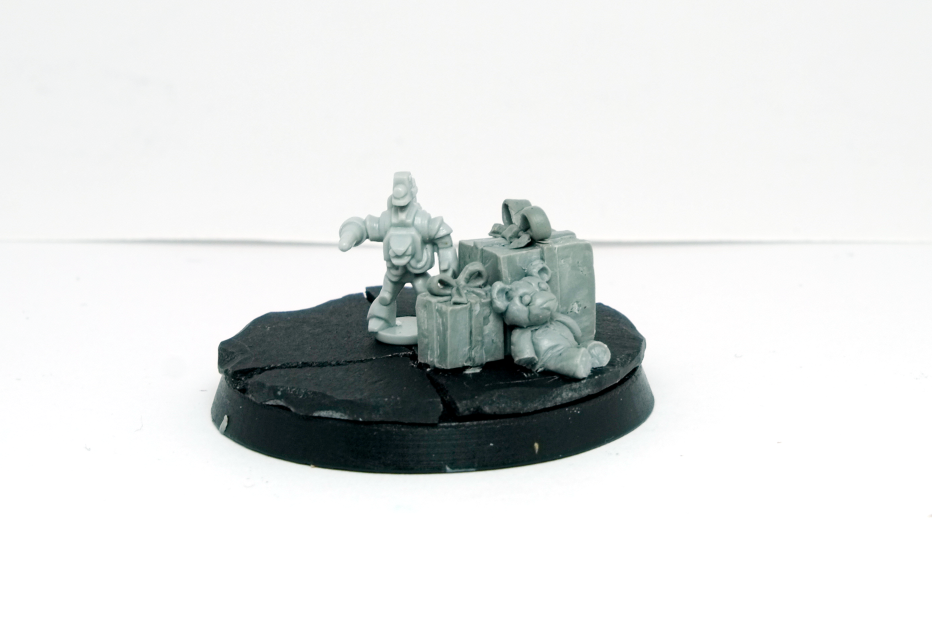 I upped the Christmas levels by adding some presents to the base. The boxed gifts and teddy bear were sculpted with Milliput and Procreate, alongside an Epic Castellan-class Robot (inspired by axiom's remote-controlled toy bot). In the end I left the robot off as it wasn't obvious if it was meant to be a cute toy or a badass robot elf sidekick.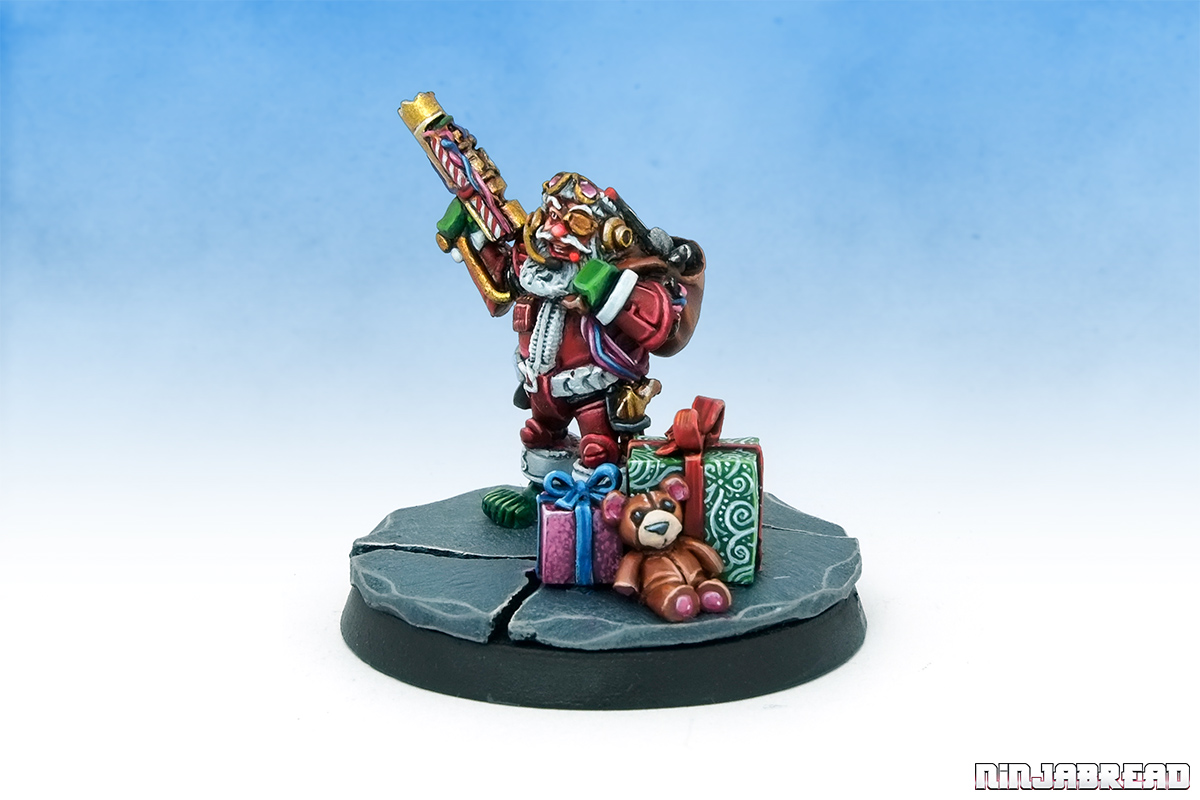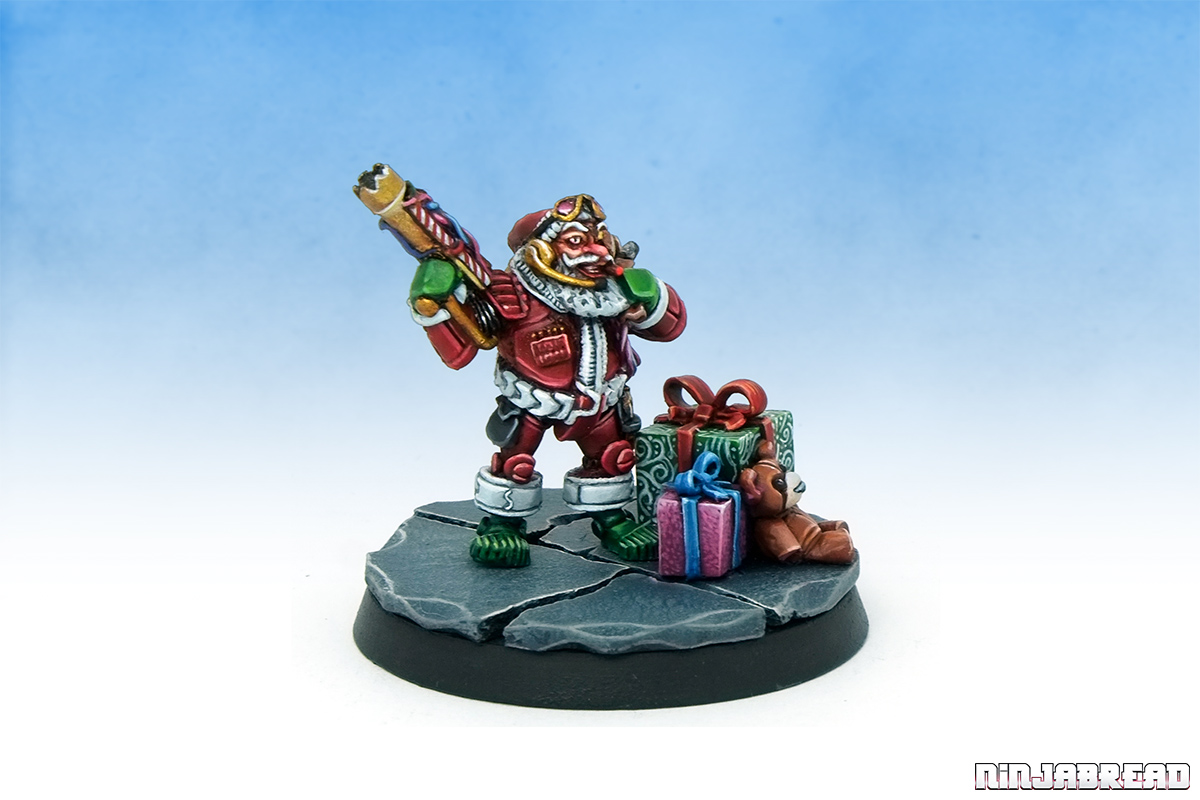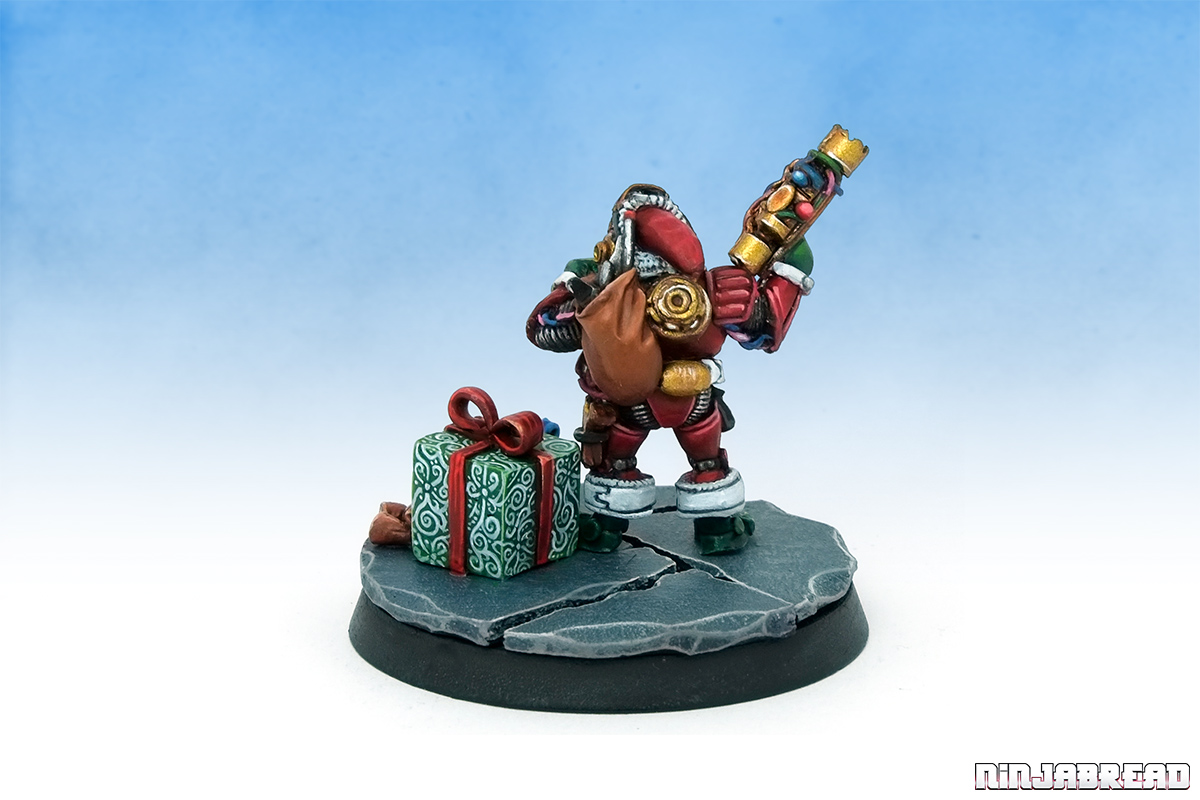 I had a lot of fun freehanding the wrapping paper on the presents, though the amount of time it took made me glad I'd not sculpted a huge pile for Santa to stand atop like I'd originally planned.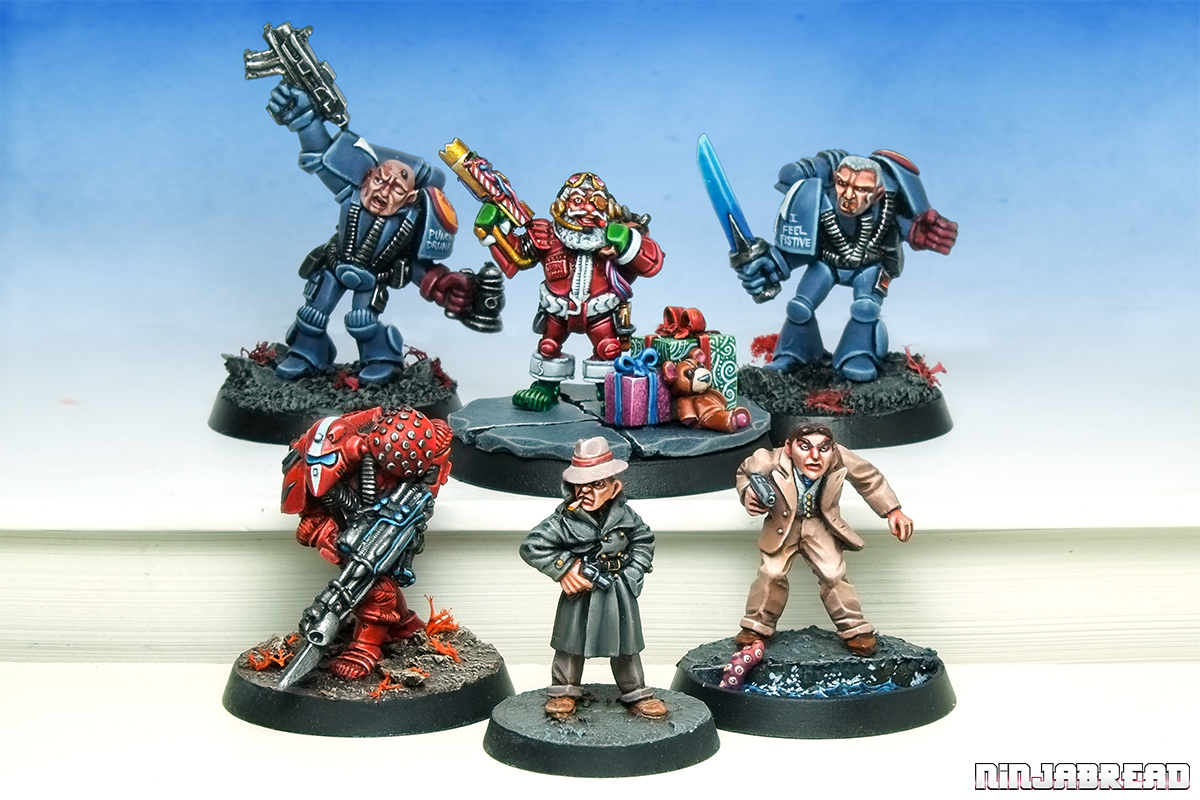 Santa grows my collection of Citadel's 1980s LE (limited edition) miniatures. Here he is with both the RTLE Christmas Space Marines, the LE2 Imperial Space Marine, and the LE4 Call of Cthulhu detectives Bogart and his partner Cagney. And since there's a load of links there, here's sho3box's version of Space Santa from a few years back. I've got another couple of LEs underway for 2020, and there's another four Santas to hunt down in the spring time when prices on Christmas-specific miniatures are at their lowest.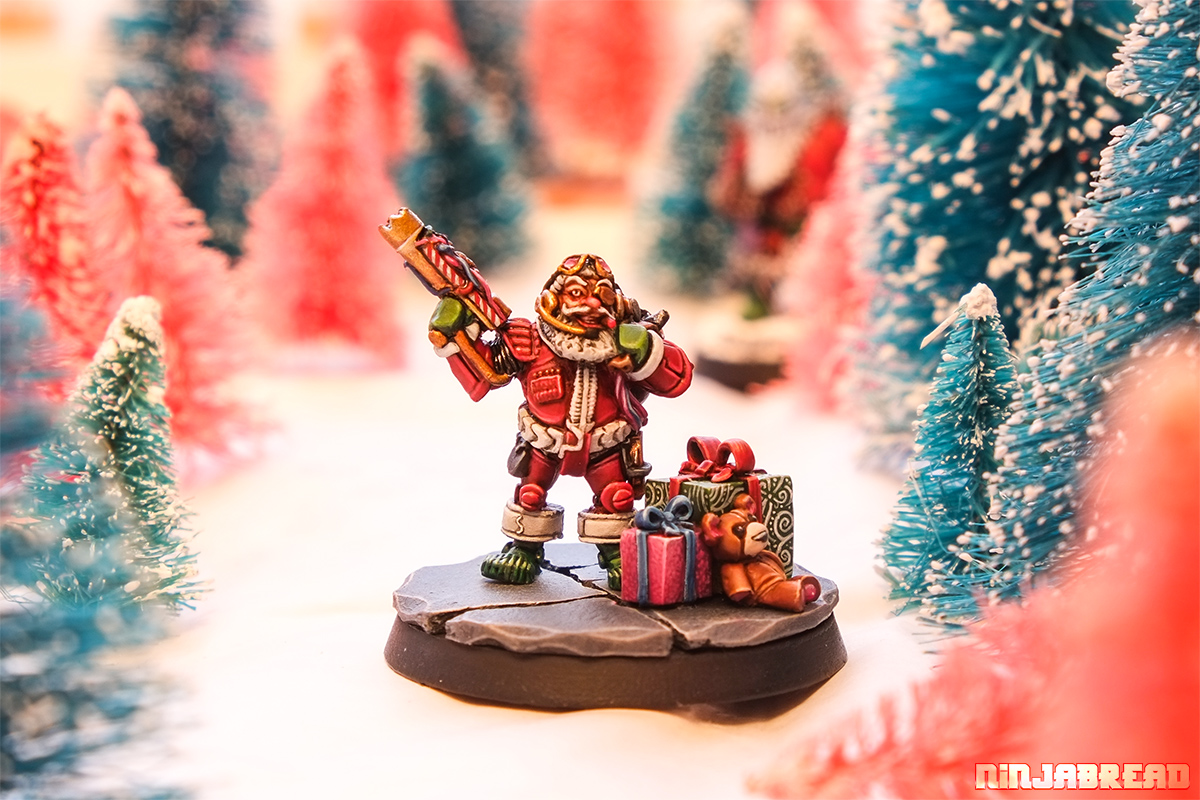 Thanks to everyone for reading and commenting on the blog this year, and a special thanks to all of you that are also backing the Patreon. All the best to you this holiday season! Ninjabread communication complete.